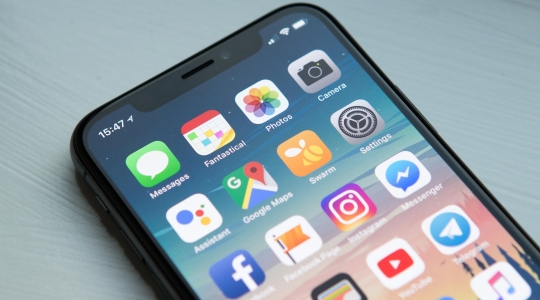 Monitor your weight and heart health with our KoalaPro App. Take advantage of our innovative technology to share the key health indicators with your health professional or nutritionist in real-time.
Using our health app, you can set goals for weight control, diabetes, heart health, and anemia. Track your performance and take corrective measures depending on the data you'll collect.
Set Your Goals
Never lose focus on your health goals with our smart application. Track your progress by setting several parameters. Our health app allows you to set goals for weight and body fat using the Weight Control tab.
In the Heart Health section, update data about your systolic/diastolic blood pressure, total cholesterol, HDL cholesterol, etc. At the same time, track your blood sugar levels on the Diabetes page.
Pick any date and share the complete health info with your health professional for effective health monitoring.
The KoalaPro fitness app helps you take control of your health with intuitive features and easy data integration. You can sync your health parameters with Google Fit and Apple Health. The information remains secure as we never share it with any third parties.
You are free to choose the information you want to sync and with the app and your health professional. The app asks your permission to sync the data. If you don't need this feature, you may also enter the information manually into the app.
Complete Nutrition Advice
Whether you are new to the world of nutrition or a pro, our health app will help you meet all your fitness goals with healthy, intuitive eating. The app shares exclusive nutrition videos to help you build nutritious eating habits. You can discuss your food choices with our team of dietitians through the app.
Virtual Workout Center
Don't lose your focus on your health goals with our smart fitness app. KoalaPro Premium helps you benefit from a virtual workout center to follow our professional instructors and trainers. Get unlimited access to our center and enjoy your workouts from anywhere at any time.
Healthy Recipes at Your Fingertips
Through this advanced weight loss app, you can manage your health in several ways. Set up your weight loss or health goals and follow the recipe hub for transitioning to a healthy lifestyle. Whether you want to control your diabetes or improve weight, the KoalaPro app shares recipes adapted to every health goal.
Professional Support
With KoalaPro Premium, you can rest assured that your dietitian nutritionist or health professional will know about your health status in real-time. Upon your request, it shares the data related to your weight, blood pressure, hemoglobin levels, or blood sugar with an built secured sharing system.
KoalaPro Premium sends notifications if your health professional needs access to your medical data. Get immediate support and preventive help as soon as you want it.
Timely Reminders
The app sends daily, weekly, or monthly reports on your weight, heart health, anemia, and diabetes. You will get a personalized nutrition report from your selected instructor. The app aims to gather qualitative, real-time data that helps generate positive and quick results.
The app is recently updated with bug fixes, making it more secure and effective.
Start your KoalaPro Premium free trial today!