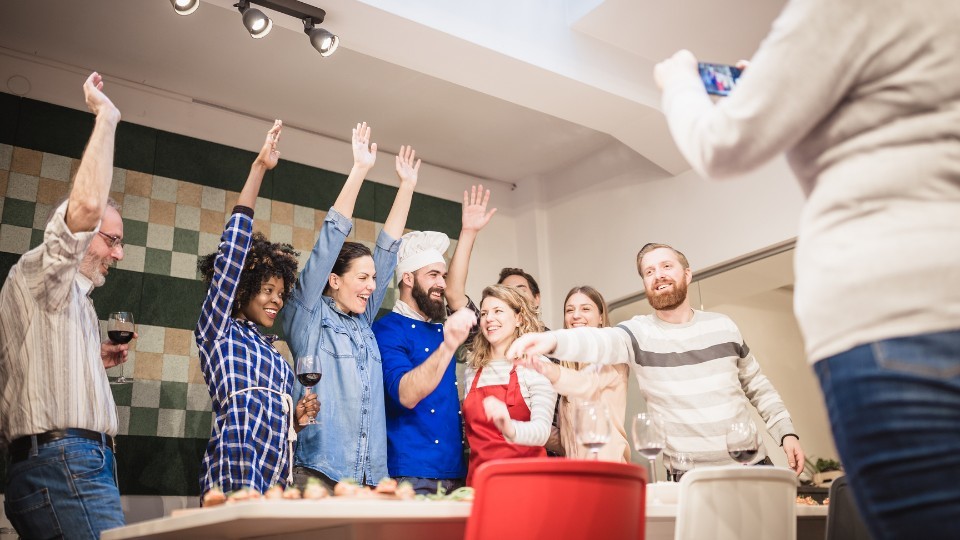 Looking for a way to jazz up your workplace and get your team collaborating like never before?
Look no further than TeamNutrition's business services!
To help employees connect with each other and build stronger working relationships, we offer a variety of team-based activities that are guaranteed to bring some fun and excitement to your workplace:
cooking classes

workshops and AMA group sessions (Ask Me Anything)

workplace challenges

1. Cooking Classes
Our cooking classes allow you and your team to work in small groups to prepare a meal, with each person responsible for a different task. Not only will you improve your teamwork and communication skills, but you'll also learn some new culinary skills too!
This activity fosters: COMMUNICATION, TIME MANAGEMENT & LEADERSHIP
2. Nutrition Workshops
Workshops are another popular team-based activity that we offer. They are designed to be both educational and fun, covering topics such as:
lunch planning

healthy snacking

breakfast makeover

intuitive eating
Get to know your coworkers better while learning new skills. Bonding over shared interests will help develop stronger relationships with your colleagues.
This activity encourages: SHARING INTERESTS AND EXPERIENCES
3. Workplace Wellness Challenges
Our workplace challenges are sure to bring some friendly competition to your workplace and are very easy to implement. Take on weekly challenges like swapping out your coffee for tea or adding a serving of veggies to your next pasta dish. By working together towards a common goal, you'll develop a sense of camaraderie and collaboration like never before! Collect points as a team and… see the participation sky-rock!
This activity promotes: CAMARADERIE & COLLABORATION
Contact our corporate sales department to organize a customized plan for your workplace!