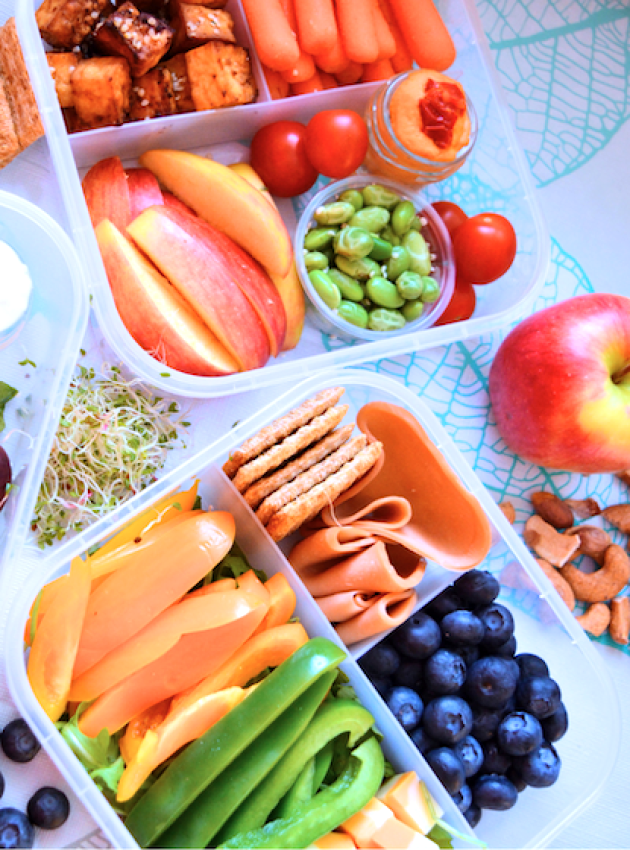 Discover this tasty Western inspired lunch box combination for school or work lunches.
Ingredients
100 g (1 cup) green and yellow peppers, julienned

50 g (½ cup) blueberries 

30 g (¼ cup) marbled cheese, light version (19% M.F.)

6 units (28 g) low sodium crackers

4 slices (33 g) plant-based turkey (or deli meat of choice)
Preparation
Assemble ingredients in a snack box. 
Notes
Can be stored for 5-7 days in the refrigerator