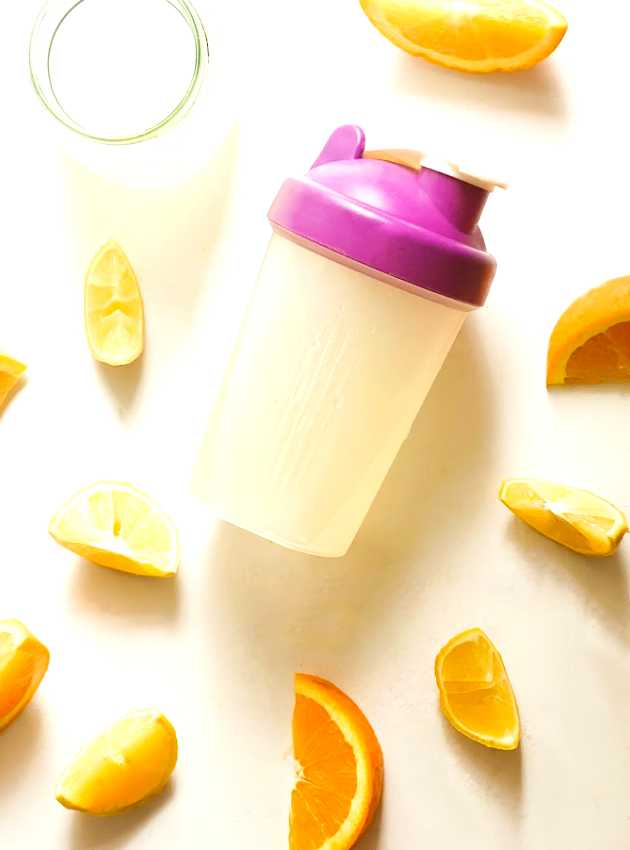 This beverage is an ideal option to consume during workouts lasting more than 60-75 minutes. It contains an optimal carbohydrate ratio (6%) to provide energy without causing digestive issues and supplies electrolytes to replace those lost through sweating.
Ingredients
250 ml (1 cup) of lemonade
250 ml (1 cup) of water
1 pinch of salt (1/8 tsp)
Preparation
Mix all the ingredients in a bottle (you can simply fill the bottle with equal amounts of water and juice without measuring). 
Add ice cubes to keep the mixture nice and cold.
Conservation
Can be kept for 5 days. Do not freeze.