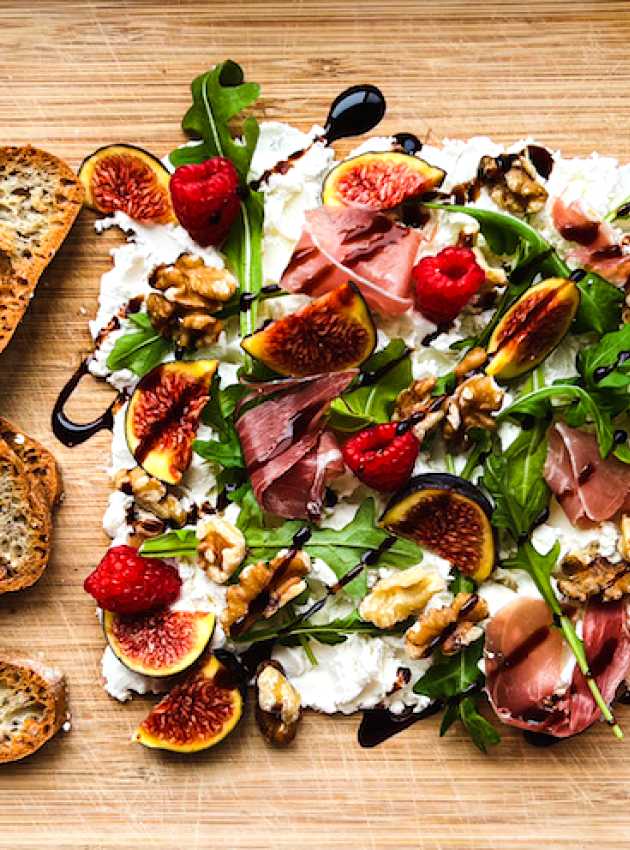 Discover the ultimate delight with our Goat Cheese and Fig Butter Board recipe. A heavenly combination of creamy goat cheese and luscious figs, perfect for a delightful culinary experience. Delight in every bite!
Ingredients
250 g goat cheese
45 ml (3 tbsp) roasted walnuts
2 slices nitrate-free prosciutto, torn into pieces
1 handful fresh arugula
1 fresh fig, quartered
15 ml (1 tbsp) balsamic reduction
125 ml (½ cup) raspberries
1 multigrain baguette, sliced into rounds and toasted
Preparation
Spread the goat cheese on a board.
Place arugula and pieces of fig, walnut and prosciutto on top of goat cheese.
Dress the whole with a drizzle of balsamic glaze and some raspberries
Enjoy with pieces of toasted bread!