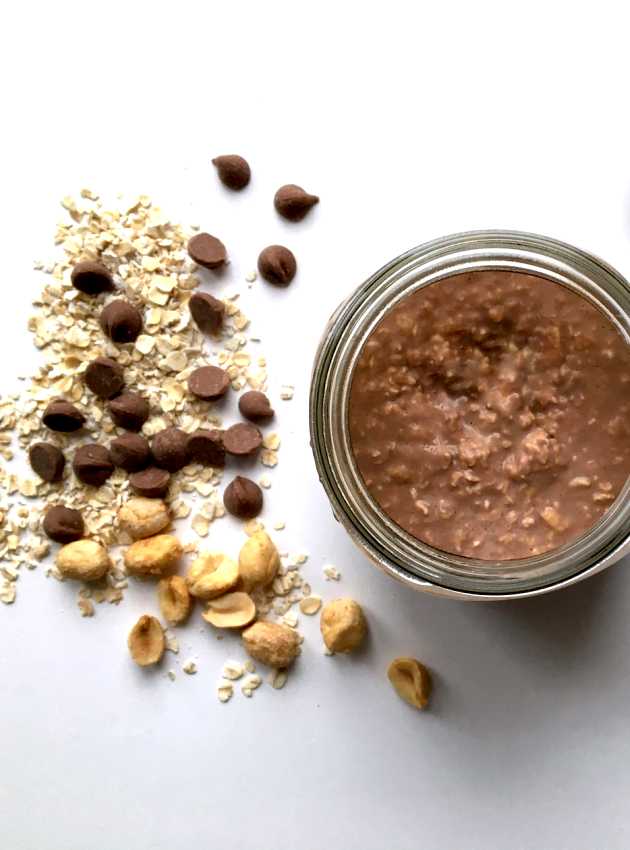 Discover a delightful twist on traditional oatmeal with our irresistible Chocolate Peanut Butter Cold Oatmeal recipe. This creamy and indulgent breakfast combines the rich flavors of chocolate and peanut butter for a satisfying and energizing start to your day.
Ingredients
80 ml (⅓ cup) quick cooking rolled oats
5 ml (1 tsp) cocoa powder
15 ml (1 tbsp) vanilla Greek yogurt
160 ml (⅔ cup) soy beverage (or almond or regular 1-2% milk)
5 ml (1 tsp) maple syrup or honey
10 ml (2 tsp) peanut butter
Preparation
In an airtight container (Mason type), combine the oats with the cocoa.
Add remaining ingredients and mix well.
Close the container and let stand for 10 hours in the refrigerator, or at least 4 hours.
Notes
Can be stored up to 5 days in the refrigerator and does not freeze.