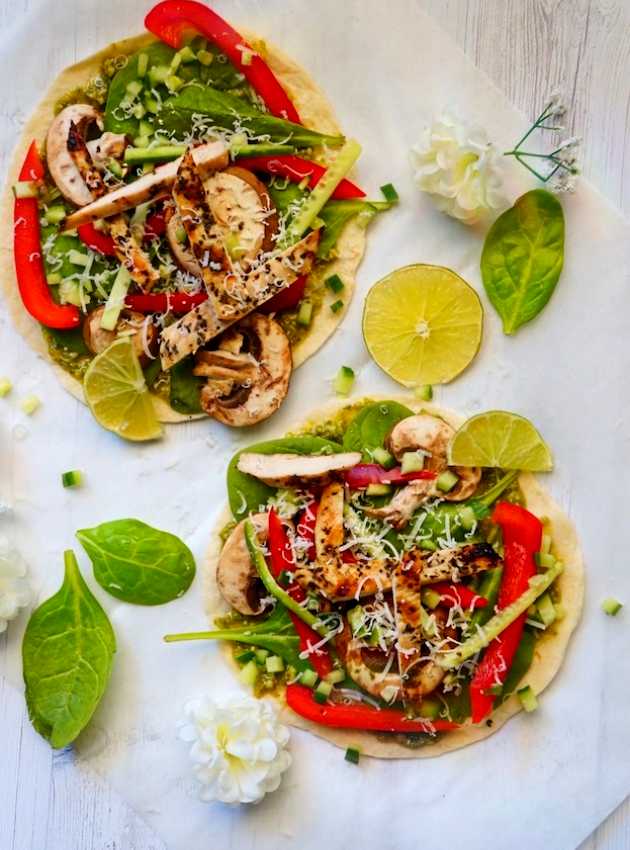 Discover our mouthwatering recipe for Chicken Fajitas, a flavorful and easy-to-make Tex-Mex dish. Indulge in a spicy and colorful feast that will tantalize your taste buds with every bite.
Ingredients
3 chicken breasts of about 120 g each, in strips
15 ml (1 tbsp) chili seasoning (or Mexican seasoning)
15 ml (1 tbsp) smoked paprika
30 ml (2 tbsp) of canola oil
1 red pepper, cut into strips
1 red onion, cut into strips
250 ml (1 cup) mushrooms, cut into strips
4 whole wheat tortillas
Salt and pepper to taste
Preparation
In a bowl, mix chicken with chili seasoning and paprika. Add pepper and salt.
Pour 1 tbsp of oil in a non-stick skillet and cook the chicken for 5-7 minutes over medium-high heat, or until it's golden brown.
Remove the chicken and set aside in a clean bowl.
Add remaining oil and sauté peppers, mushrooms and onions over medium-high heat for 5 to 7 minutes, or until vegetables are tender and lightly browned.
Add the cooked chicken and mix.
Assemble the fajitas by placing the chicken, vegetables and fillings on the tortilla before rolling it into a cigar (Garnish of your choice: guacamole, grated cheese, diced cucumber, spinach, lime quarters).