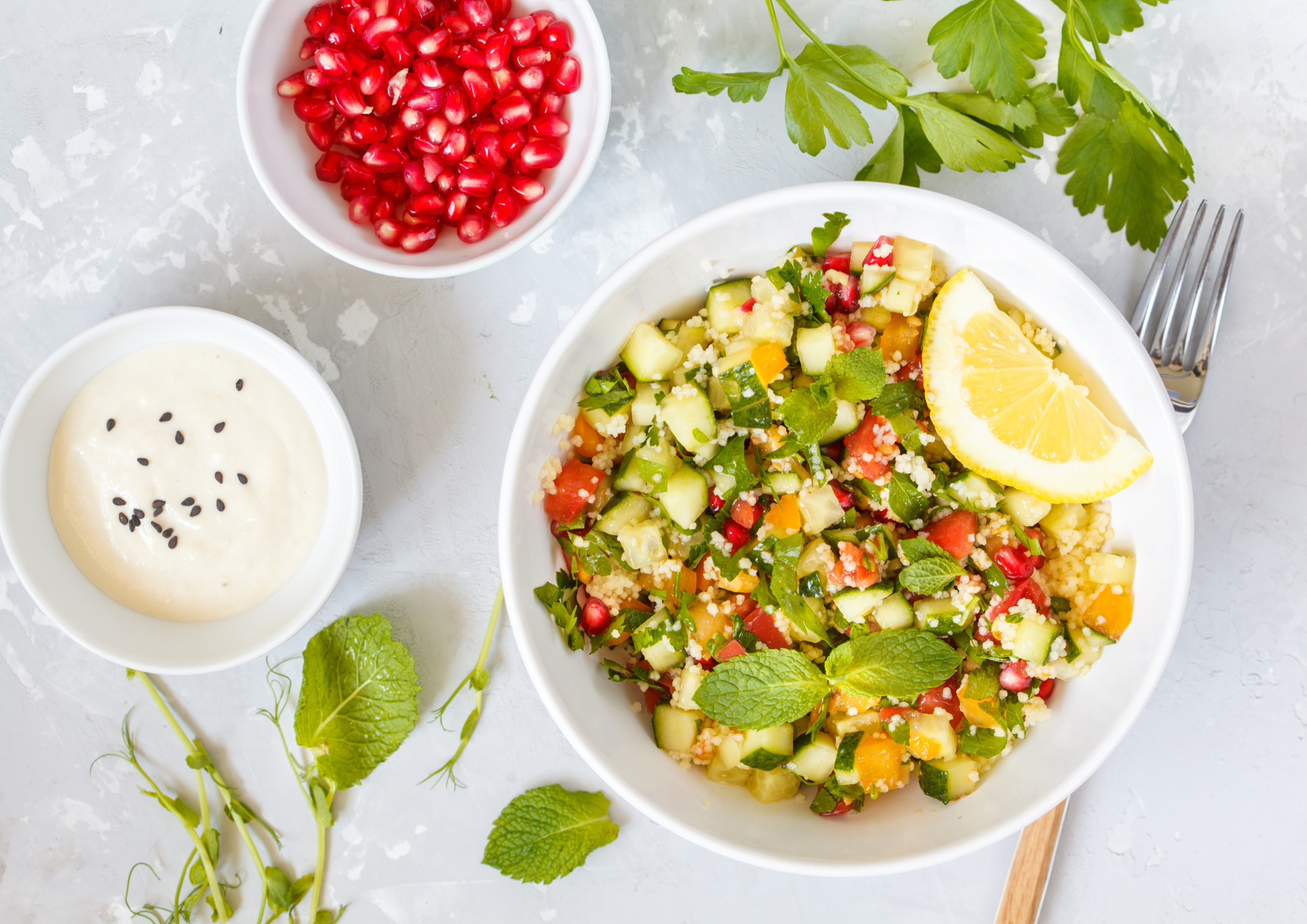 Summer is the ideal season to savor delicious salads. Refreshing and easy to prepare, salads are a healthy and convenient option for BBQs, picnics, camping, or even a simple weekday dinner. Here is a selection of 20 salad recipes that will take your taste buds on a journey while maintaining a healthy and balanced diet.
This Korean salad is made with ground turkey, fresh vegetables, and brown rice. It's a complete and delicious salad that will leave you satisfied and fulfilled.
This version of tabouleh is made with quinoa instead of wheat for a gluten-free version. It is also low in FODMAPs, making it easy to digest for people with gastrointestinal issues. Perfect as a side dish.
This salad is made with legumes, fresh tomatoes, and balsamic vinegar. It is quick and easy to prepare and can be served as a side dish or as a main course. You can also customize it to your liking by adding the vegetables you have on hand.
This salad is made with orzo, tuna, tomatoes, bell peppers, green peas, and pesto. It's a complete and delicious salad that is perfect for a quick dinner or a picnic. Gluten-free option are available.