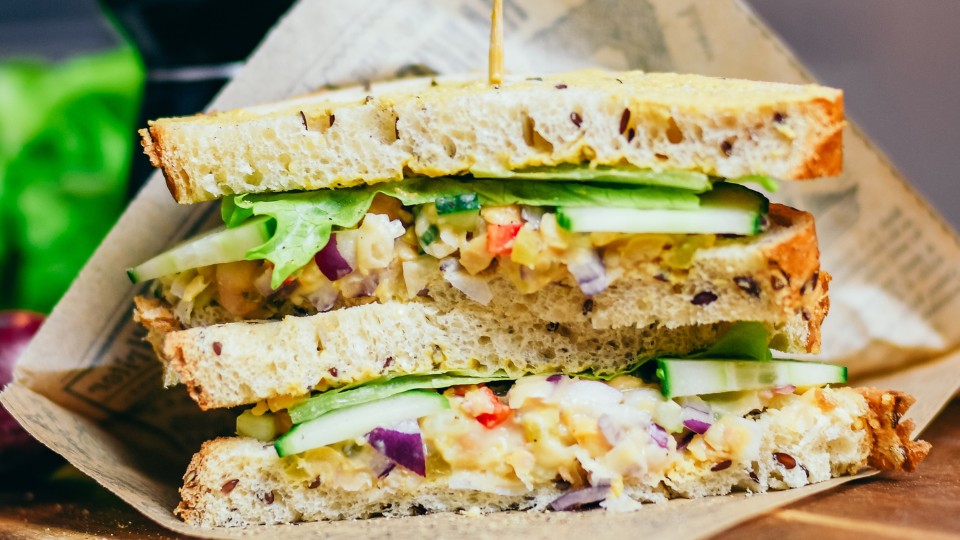 For several generations now, sandwiches have been an essential choice for packing lunches for both kids and adults. Whether it's for school lunches or quick meals, sandwiches are always a simple and fast option. However, it's not uncommon to get tired of having the same sandwiches day after day. To help you continue to appreciate this meal to its fullest, here are some recipe suggestions that can help diversify your diet.
Tofu is a great alternative for substituting animal protein. You can make a wrap using a whole wheat tortilla and add a variety of vegetables.
As a source of protein and omega-3, tuna requires little preparation and is perfect for lunchboxes. Curry fans will be delighted by this tasty recipe. The tuna filling can also be served on toasted bread slices.
This original egg sandwich is simple to prepare while being full of delightful flavors. To enjoy it in different forms, you can vary the egg preparation by, for example, cooking them in a frying pan.
Chickpeas are very convenient, inexpensive, and a good source of protein and fiber. Try cooking them in a pan and stuffing them into a pita bread sandwich using the following recipe. Chickpeas are also excellent in the form of hummus in this type of sandwich.
This recipe is ideal for using leftover white meat from the previous day. Served in a panini, you'll experience a whole new way to enjoy it. You can also replace the panini bread with ciabatta bread and add your choice of vegetables.
Spring rolls are an original sandwich option. Simply wrap your favorite vegetables and a protein source, such as the seafood suggested in our first recipe, inside a moist rice paper sheet. Tofu can also be used for this type of sandwich. Peanut sauce pairs perfectly with spring rolls!
The possibilities are endless with burritos, and this option can easily provide you with a complete meal. Here's a recipe for a beef and black bean burrito that can easily be transformed into a vegetarian version by replacing the meat with more beans and beef broth with vegetable broth. To improve the nutritional quality, replace sour cream with plain Greek yogurt and rice with extra vegetables.
Feel free to experiment with these recipes, add your own twists, and enjoy the variety of flavors in your lunchtime sandwiches. Bon appétit!