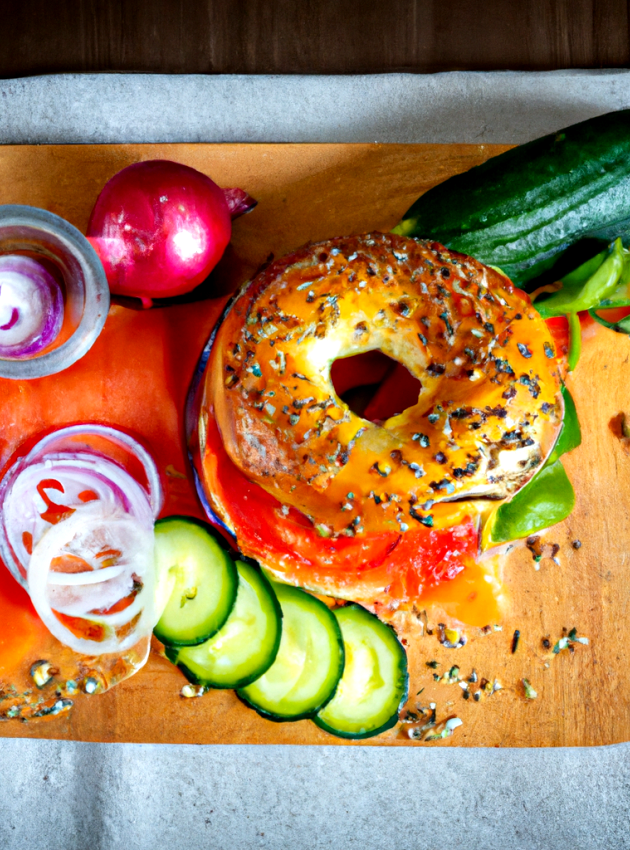 This recipe offers the benefits of a whole wheat bagel, providing fiber and complex carbohydrates, complemented by a light cream cheese spread. Top it off with succulent smoked salmon for a rich source of omega-3 fatty acids.
Ingredients
1 whole wheat bagel (75g)
5 ml of light cream cheese
55g smoked coho or sockeye salmonFresh dill (optional)
Preparation
Slice the bagel in half horizontally and toast in a toaster. 
Spread with light cream cheese, then layer on the smoked salmon, cucumber and onion slices, and capers. 
Serve with cucumber slices, capers (2.5ml), fresh dill and red onion slices.