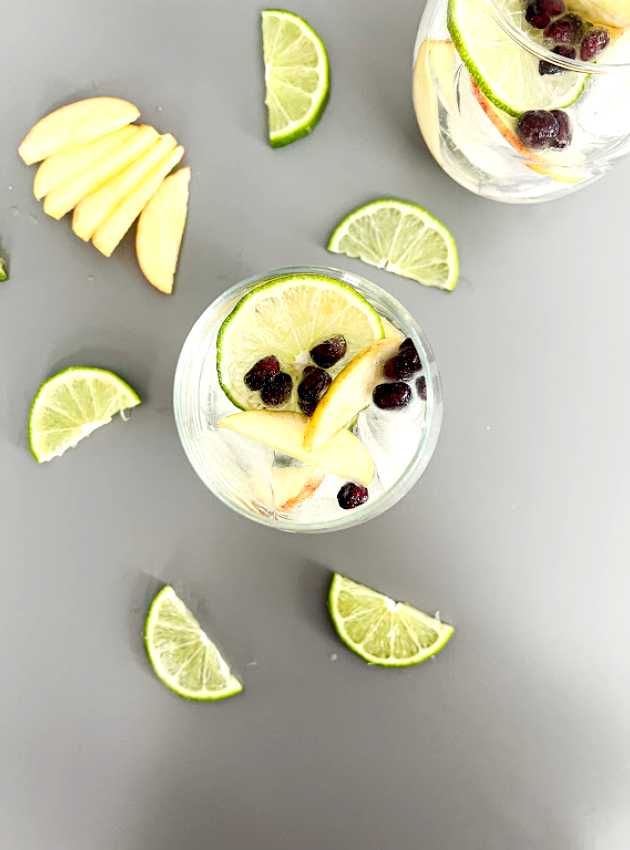 Indulge in the refreshing flavors of our Virgin White Sangria recipe. This alcohol-free twist on the classic beverage features a delightful blend of crisp fruits and aromatic herbs, creating a perfect mocktail for any occasion.
Ingredients
1 L (4 cups) apple juice
2 yellow apples, thinly sliced
1 lime, thinly sliced
125 ml (½ cup) pomegranate arils (see Note)
Ice cubes, to serve
1 L (4 cups) carbonated water
Note: Pomegranate arils can be purchased pre-made in the frozen food section. Pomegranate arils can be replaced with any of the berries in the recipe (raspberries, blueberries, strawberries...).
Preparation
Mix the apple juice with the fruit in a large pitcher or bowl.
To serve, pour the juice and fruit mixture over ice and add an equal amount of sparkling water to each glass.
Conservation
Keeps for 5 days (without added carbonated water).