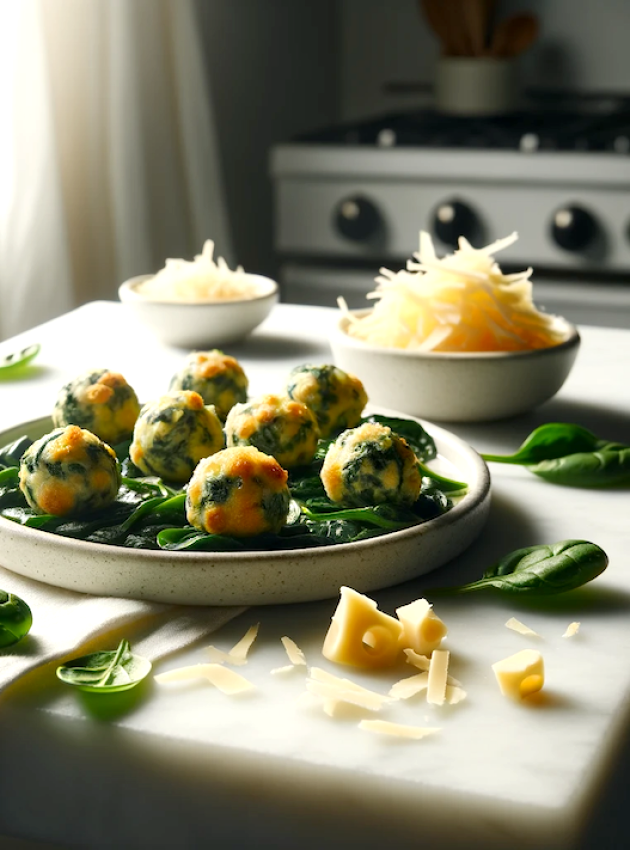 Discover our mouthwatering recipe for Spinach Bites, a delightful and healthy treat made with fresh spinach and carefully selected ingredients. Try these little wonders now for an explosion of flavors that will leave you craving for more!
Ingredients
500 ml (2 cups) spinach, sliced
5 ml (1 tsp) canola oil
1 garlic clove, minced
3 eggs
60 ml (1/4 cups) parsley, chopped
60 ml (1/4 cups) cilantro, chopped
175 ml (3/4 cups) grated cheese of your choice
250 ml (1 cup) bread crumb (plain, Panko or homemade)
Salt and pepper, to taste
Preparation
Preheat the oven to 350°C and line a baking sheet with parchment paper or a reusable silicone mat.
In a frying pan, cook the spinach with the oil for about 5 minutes, or until they have softened.
In a separate bowl, mix all the ingredients with the cooked spinach.
With your hands, make small balls and space them on the baking sheet.
Cook in the oven for about 20 minutes, or until they're slightly golden. To savor hot or cold, as an entree, or a side dish.