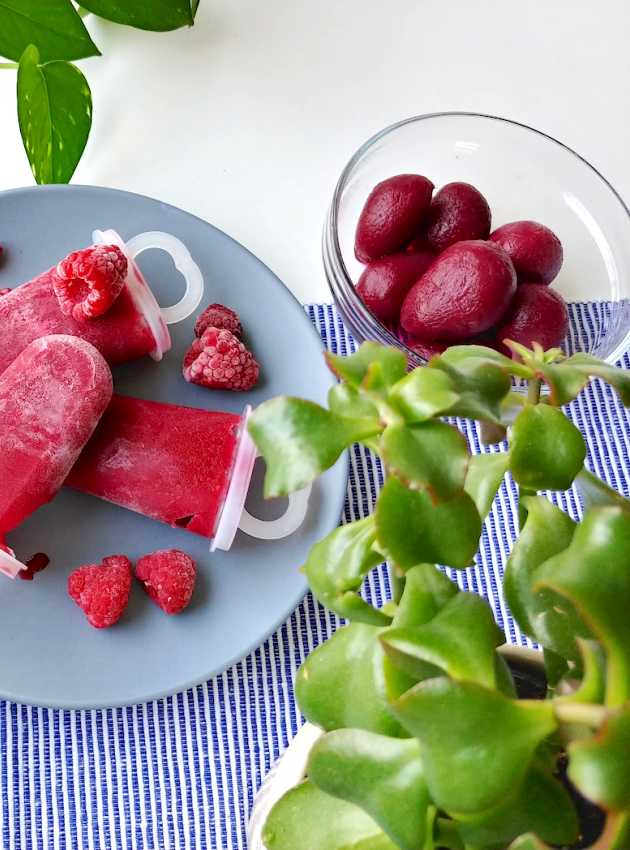 Embark on a flavorful journey with these refreshing and healthy treats, boasting the natural sweetness and stunning hues of beets. Indulge in a unique frozen delight that will brighten up your summer.
Ingredients
1 - 398 ml (14 fl oz) can whole beets in water, drained
500 ml (2 cups) frozen raspberries
Zest and juice of 2 limes
60 ml (¼ cup) maple syrup
1 apple, seeded (McIntosh, Spartan or Cortland)
Preparation
Place all ingredients in the container of an electric blender and blend until smooth.
Pour mixture into popsicle molds and freeze for at least 6 hours. Drizzle hot water under the molds to ease the unmolding. 
Notes
Can be kept for 1 year in the freezer.