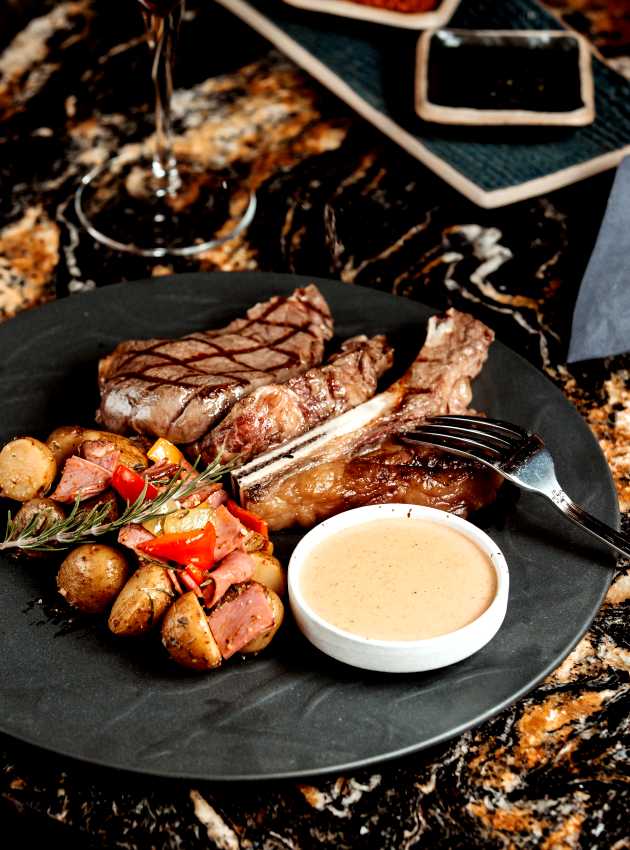 This quick and easy summer recipe is sure to please your guests with a nice alternative from the famous BBQ sauce. Serve the chops with BBQ vegetables packets for a delicious, complete and nutritious meal!
Ingredients
60 ml (¼ cup) Dijon mustard
15 ml (1 tbsp) lemon juice
15 ml (1 tbsp) honey
15 ml (1 tbsp) curry powder
1 ml (¼ tsp) garlic powder
1 ml (¼ tsp) chili powder
1 ml (¼ tsp) onion powder
1 ml (¼ tsp) dried oregano
Salt and pepper to taste
4 pork chops (approx. 450 g (1 lb))
Preparation
In a medium bowl, combine all ingredients except the pork chops.
Brush both sides of the pork chops generously with the marinade and let stand in the refrigerator for 10 to 15 minutes.
Meanwhile, preheat the barbecue to medium-high heat.
Cook pork chops on a hot grill over direct heat for 6 to 8 minutes on each side, or until golden brown and cooked through.
Cover with aluminum foil and let stand a few minutes before serving.
Notes
Keep for 4 days in the refrigerator or freeze for up to 3 months.