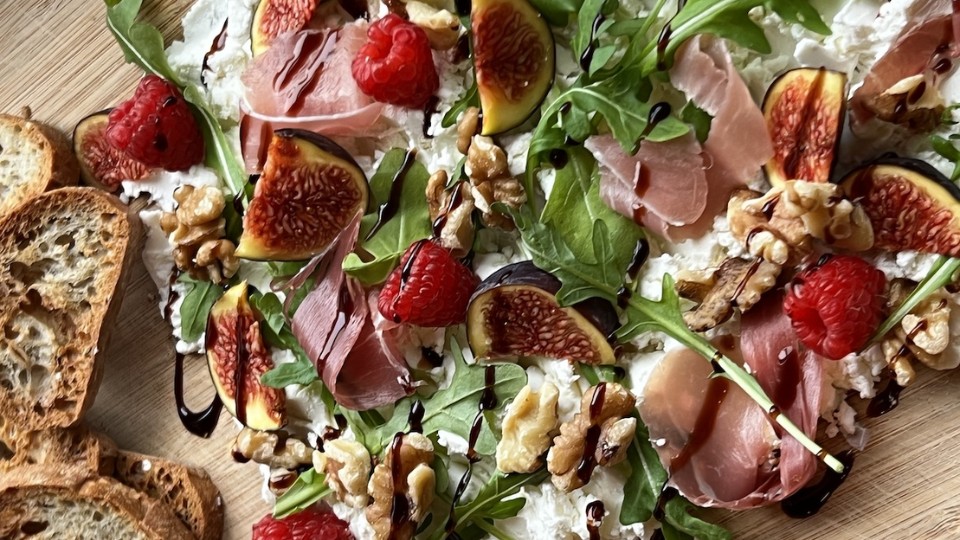 With the holidays just around the corner, what better way to prepare for the holidays than to plan a potluck-style meal. This shared meal allows all the guests to bring a dish prepared at home, in addition to allowing them to taste different flavours. Here are 10 recipes that are perfect for lightening the host's load. 
A dish with a beautiful presentation, nothing better! The concept is simple, spread some cream cheese on a board and then garnish it with nuts, fruits, arugula... let the creativity flow! It is also possible to make this recipe in a sweet version.
Ideal recipe to cook in advance. Put it on a biscuit or as a side dish with meat. 
Enjoyed by kids and adults alike, these sticks are a hit.  
This recipe is both sweet and full of freshness with the apples and basil. 
Turkey, probably the most traditional holiday dish, is a must-have on the table. Here's a different version of the turkey, which was decided to be roasted for its shorter cooking time. 
A salad that requires little preparation and adds color to the plate, a winning dish to bring!
These gourmet asparagus will add a crunch to the meal (in addition to bringing another type of vegetable to your plate).
Finishing the meal with a sweet touch, these chocolate balls are fun to make and enjoy. Great activity to do with the family. 
The Yule log, a timeless dessert. This log recipe can be baked in advance and frozen. It will be a real eye-catcher for your guests.
Making a non-alcoholic beverage is perfect to accompany a Christmas dinner, and is suitable for kids and adults alike. 
Happy meal preparation and enjoyment, but most of all, happy holidays!
Don't hesitate to book an appointment with a dietitian from Team Nutrition to help you with your food choices and recipes.