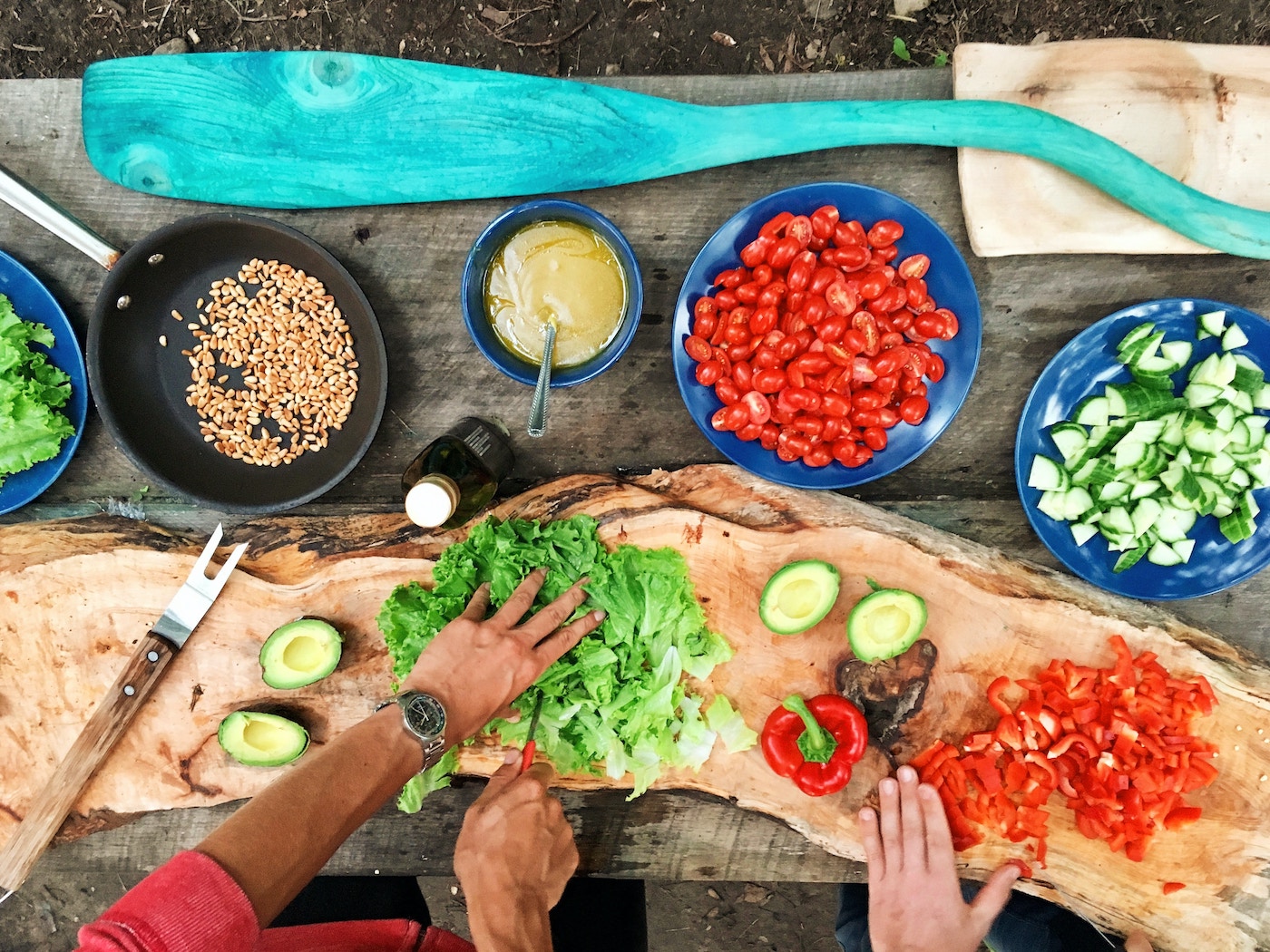 Meal preparation may seem daunting when you're starting out. However, with a bit of planning and practice, you can gain confidence in the kitchen and create delicious and healthy meals. Here are 5 tips to help you get started.
1. Start with simple and easy recipes
Look for recipes with just a few ingredients and not requiring complicated cooking techniques. Aim for a short ingredient list and minimal preparation steps, like this quinoa salad. There are plenty of beginner cookbooks and online resources to help you find suitable recipes.
2. Invest in good kitchen tools
You don't need sophisticated equipment to prepare healthy meals, but a few basic tools are necessary. A good knife, cutting board, and pots and pans can make meal preparation easier. Choose kitchen utensils that align with your goals, such as a slow cooker for saving time, a blender for making smoothies, or non-stick pans to limit the use of fats during cooking.
3. Identify key foods for a healthy diet
Fruits and vegetables, whole grains, and lean proteins are essential foods, but their preparation may seem complex. Whole wheat pasta is an excellent starting point for a quick and healthy meal. Use basic spices like herbs, garlic, cinnamon, or ginger to enhance your dishes without salt. Always have a supply of frozen vegetables to speed up dinner preparation.
4. Plan your meals in advance
Organize your meals for the week, which will help you stay organized and ensure you have all the necessary ingredients. Prepare large quantities of food that can be stored in the refrigerator or freezer and reheated throughout the week. There are also recipes that can be prepared in advance, which will save you time on busy days.This strategy will save you time and ensure you always have healthy meals on hand.
5. Get inspired and learn new techniques:
Explore new culinary techniques by watching shows or YouTube videos and dare to try new recipes. Participate in cooking workshops offered by community centers, culinary schools, or certain grocery stores. Our KoalaPro platform also provides you with simple and quick recipes.
Cooking is an art that requires practice. Persevere and experiment to master the preparation of healthy and delicious meals. Share your successes and savor homemade cooking while taking care of your health and your family's.
If you desire personalized advice or guidance to develop healthy habits, consider scheduling an appointment with a nutritionist-dietitian at TeamNutrition. They will guide you toward healthy eating habits tailored to your needs and lifestyle.