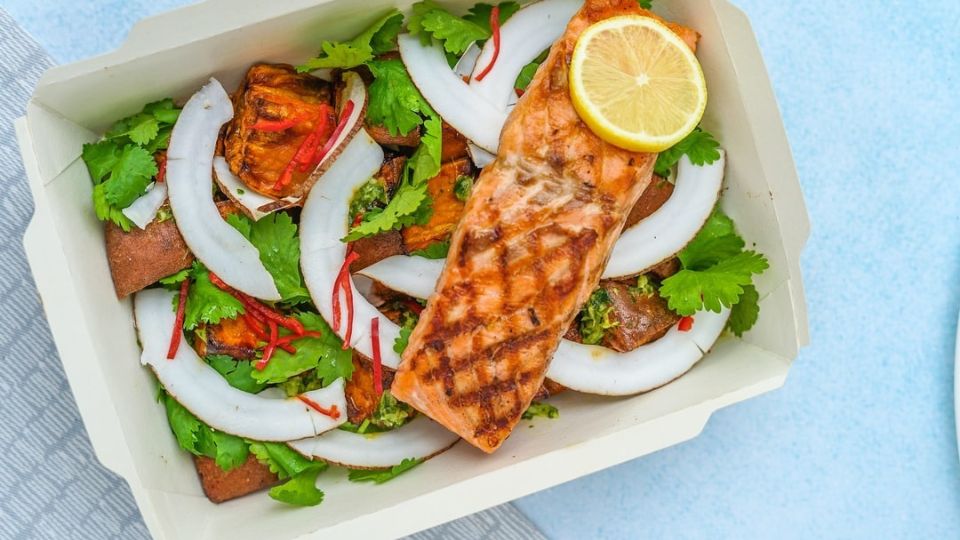 It's the end of a long day, and all you want to do is pull something quick and easy out of the fridge for dinner. And that leftover pizza is looking pretty good right now! The only problem is, quick, easy meals usually aren't the healthiest.
But it's a new year, and you made resolutions that you want to stick to. Why does it have to be so hard?
Thankfully, you can get back to eating mindfully, even when the temptations persist! These 9 restaurants are some of the best for health take-out in Toronto. They offer quick, easy meal options without the sacrifice in nutrition. 
The philosophy at The Goods is that food has a huge effect on you. That's why they strive to give their customers access to great ingredients.
They offer fresh, prepared food like soups, chilis, bowls and salads. Then they also give you the option to top up your pantry. Select from their array of healthy dressings, spices, and condiments. 
Order for delivery or pick-up with The Goods or stop by their shop in Roncesvalles. While you're there, try the Ginger Juice to feel cleansed and refreshed.
Fresh has been around for 20 years, claiming the title of Toronto's first plant-based restaurant. Try one of their pressed juices or take a peek at their menu.  
One of the best healthy restaurants in Toronto, the Fresh menu offers soups, salads, burgers, wraps and more. They also have vegan-friendly options. Another great thing about Fresh is that you can order their colorful meals online!
Try out Fresh if you're looking for a plant-based restaurant that isn't bland or typical. From Queen West to East York, you're likely to find one near you.
This organic kitchen and bar brings in seasonal, organic ingredients from local sources. Located at Dundas and Pacific, The Beet sports a breakfast, brunch, salads, burgers and more.
Pair your favorite lunch with a fresh smoothie or juice, and say goodbye to the afternoon slump. They also offer baked books, drinks, and a menu for the kids. You can pick up your order or have it delivered to you in 40 minutes.
Need something quick and energizing on the go? Looking for something to complement a healthy meal at home? Stop in at Village Juicery.
They have locations near Bloordale, Roncesvalles, UofT, and more. These clean, modern shops offer juices that boosts your immunity, hydration, and nourishment. As an added bonus, they use all-natural ingredients!
Need a little more substance? Village Juicery also offers salads, snacks, and pantry items like fruits and nuts. The next time you pass one, stop in and give the "Be Clean" juice a try. 
Located in the heart of Roncesvalles, Simple Kitchen offers quick, healthy meals. Pop off the streetcar and pick a combo of meat and veggies in this Paleo and Keto-friendly eatery. 
Looking for a smoothie to complete your balanced breakfast? They've got them.
Want a dessert that you can indulge in guilt-free? Try their sugar-free cookies.  
Boasting a gluten-free menu, Simple Kitchen offers healthy take-out for a reasonable price. Choose from pre-made menu items or build your own bowl. 

Need some extra spice in your life? Try the Nam Prik Ong at Siri Kitchen. Toronto is known for its wide variety of international eateries, and Siri Kitchen is no exception.
Located on College Street, Siri Kitchen is a Thai takeout dream with owners who order ingredients straight from Thailand.
Find your favorite curries, stir-fries, and soups when you stop in or order for take-out. With authentic ingredients, you can trust you're getting some of the best fast food in Toronto.