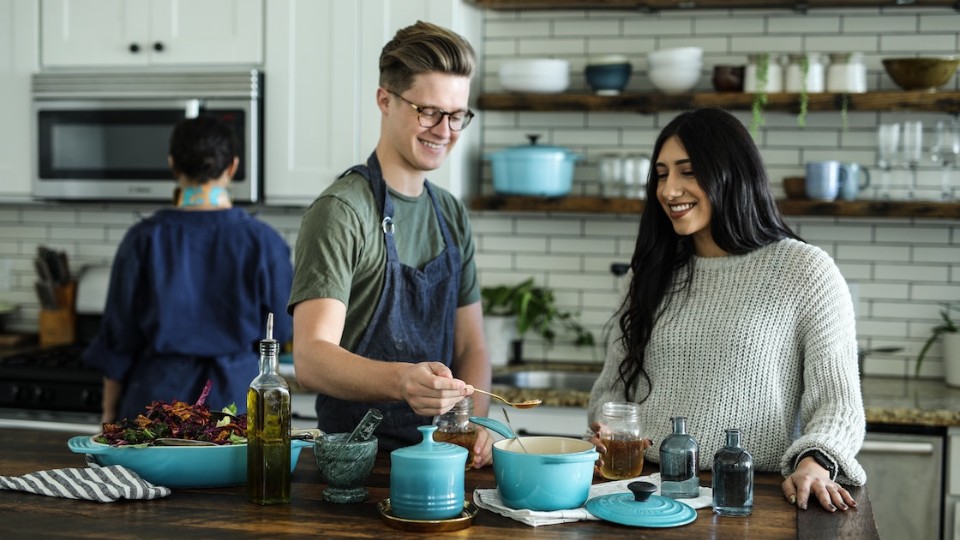 In the current turmoil, maintaining good lifestyle habits can quickly become our last priority.
However, in a time like this, it's more important than ever to maintain healthy habits in order to sustain good physical and mental health.
Here are 5 strategies to maintain these good habits during and after lockdown :
1 | Create a routine of small daily challenges
Try to have small daily challenges like taking a walk, cooking a new recipe or doing crafts with the kids. This will help you maintain a structure regardless of a strict schedule.
2 | Eat well despite the drawbacks
- Plan the menu for the week ahead and do your grocery shopping accordingly to avoid a lack of food
- Maintain the habit of eating without skipping meals.
- For energy, eat fresh or frozen vegetables (when possible!), whole grains, and good sources of protein like tofu, fish, chicken or tempeh.
- Have you never eaten tempeh? You should also take advantage of this time to try new recipes as a family. ;-)
- To improve your organization, our nutritionists are sharing with you pantry essentials and tips for storing your food. If you would like to discuss more about your personnal situation, do not hesitate to contact us.
3 | Maintaining fitness
Workout videos are more accessible than ever on social media, which can help motivate you and make you feel accompanied.
Even the most diligent athletes now find themselves very limited in their activities. Fortunately, there are plenty of videos available on the web. Don't hesitate to try a new activity ... from the comfort of your own living room!
If you want better support, several kinesiologists, ergotherapists, physiotherapists, and nurses offer video conferencing and emergency services. Feel free to contact them!
4 | Take care of yourself and maintain good mental health
We are currently experiencing significant stress given the important changes in our routine, our environment, our monetary situation or due to concerns about our health or the health of a loved one, for example.
Several meditation apps like Headspace can help you manage your daily stress. Remember to take time to treat yourself, whether with your family or by yourself. A hot bath or a family movie screening can enhance your mood and restore your mental health.
Again, do not hesitate to seek professional help when needed: psychological services are essential needs and are always available.
5 | Be kind to yourself
Ultimately, this exceptional situation is guaranteed to make history! Forgive yourself for not being as productive as usual and do your best. No one is asking you to be perfect, whether we're living through a pandemic or not! ;)