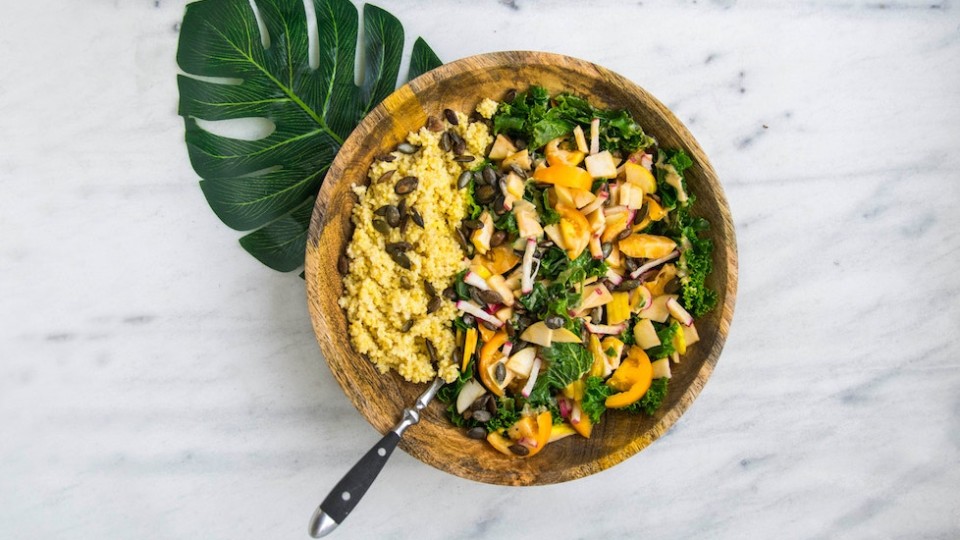 Apple picking season is back! Even if for many, fall means that winter is at our doors and that colder temperatures are slowly taking over, personally I love this season with its refreshing, sunny days and colorful landscapes. As an added bonus, Quebec seasonal produce are also in the spotlight during this time of year. To help you take advantage of everything this season has to offer, we present to you our top 9 pick of fall recipes. From breakfast to dessert, you can be sure to find something to satisfy your taste buds!
To start your day energized, we propose this very tasty granola recipe as an alternative to commercial breakfast cereals. This delicious mix can be served as a typical cereal bowl with milk or as a yogurt parfait with fresh fruit!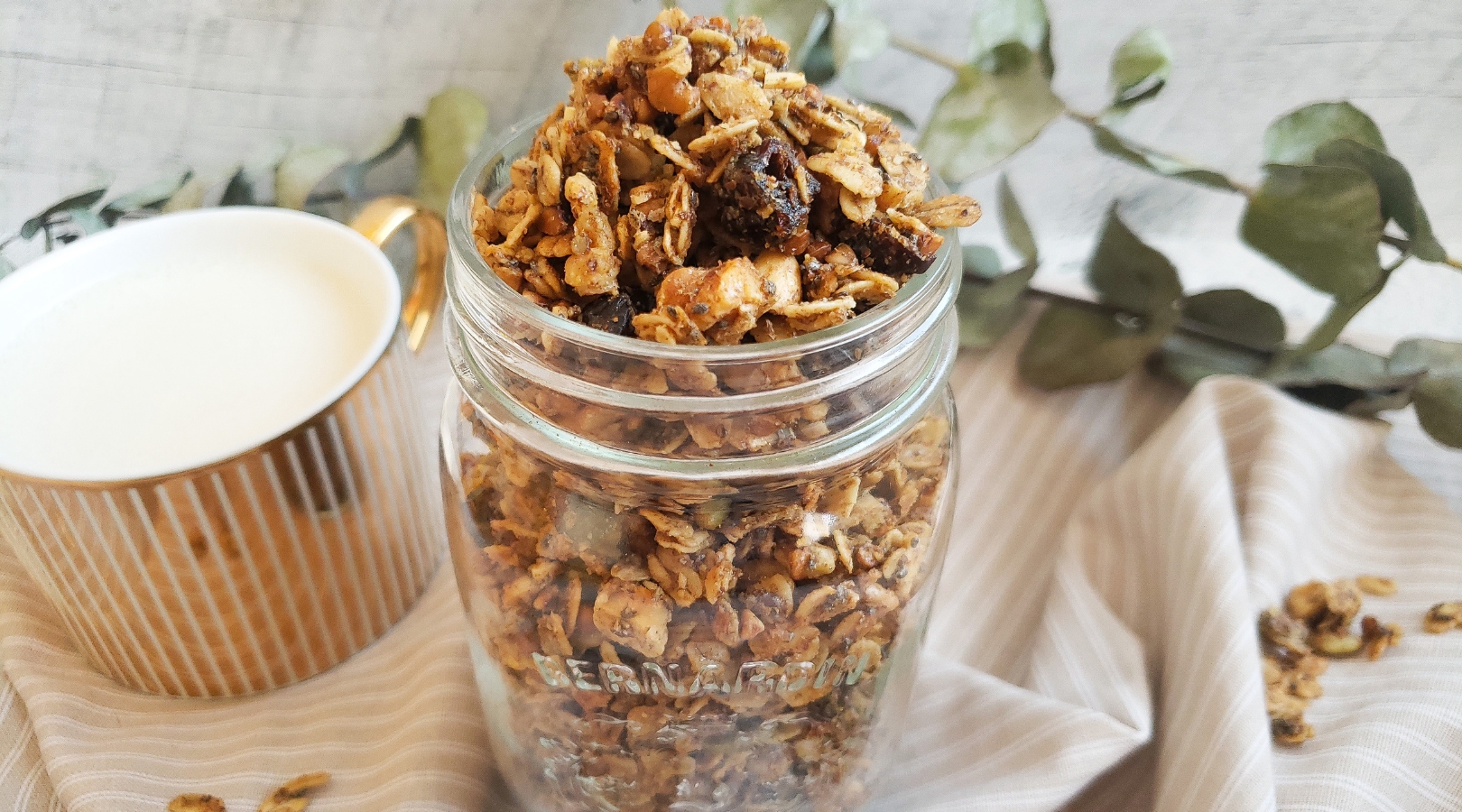 Since autumn rhymes with apples, our next recipe makes the apple the center of attention. Easy and requiring only two ingredients, homemade apple butter is definitely one of my favorites. Cooked longer than applesauce, apple butter is smoother and super delicious. My secret to making it even better is to spread it on toasts with homemade caramel!  
For your rushed weekday breakfasts, this recipe is perfect to take with you or even eat at home because it requires no preparation on the morning itself, even the topping can be added the night before. It's convenient, tasty, and nutritious!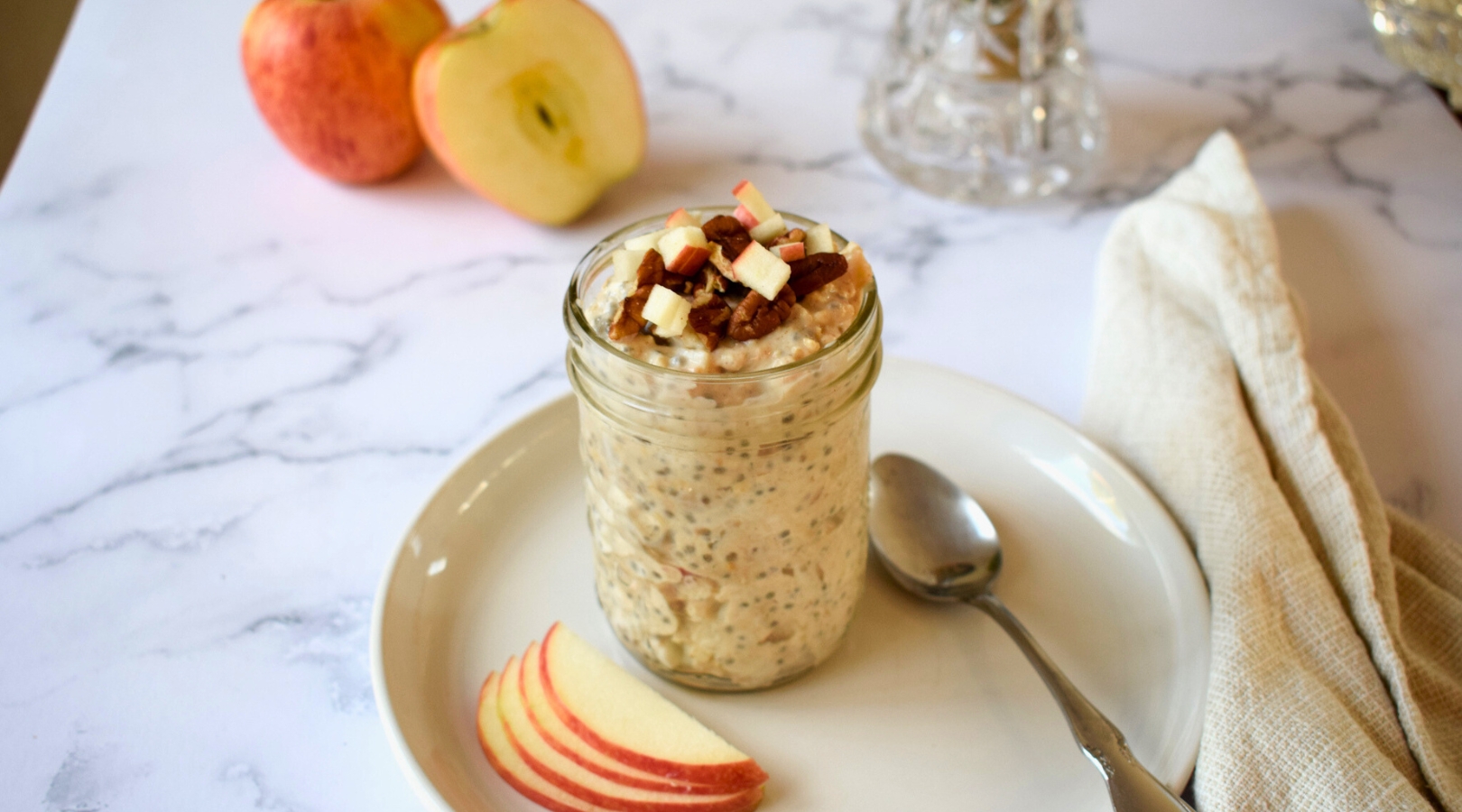 Beautiful fall colors are not only found in trees, but can also be found in your food. Indeed, our meals can offer just as much of a feast for the eyes, and this vibrant pumpkin coloured soup is the undeniable proof! 
What sounds more like fall than warm and comforting stews? Well, nothing! We hope you will enjoy this delicious red wine beef stew because we know we did! You will even find tips to make you own garlic flavored oil.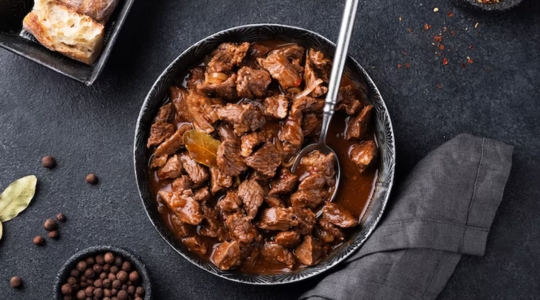 This recipe is a comforting and equally delicious alternative to the classic chicken noodle soup. By cleverly replacing the noodles with spaghetti squash, it offers an equally satisfying culinary experience with a touch of creativity and a reduction in carbohydrates. This recipe also provides a great way to use up leftover chicken!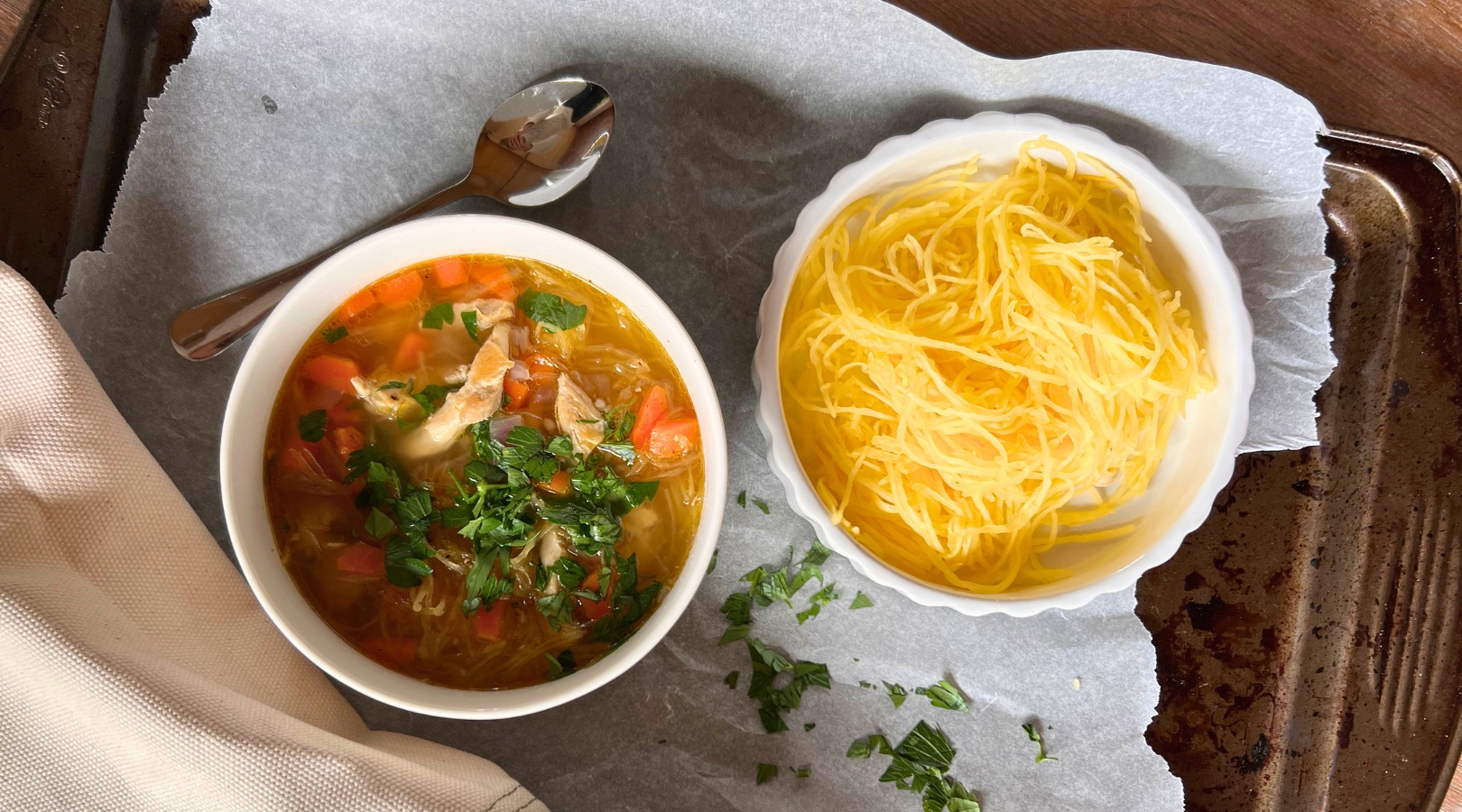 Discover the convenience and flavor of our Quick and Easy Lasagna for 2 recipe. Satisfy your cravings with this perfectly portioned, time-saving delight that guarantees a delightful dining experience.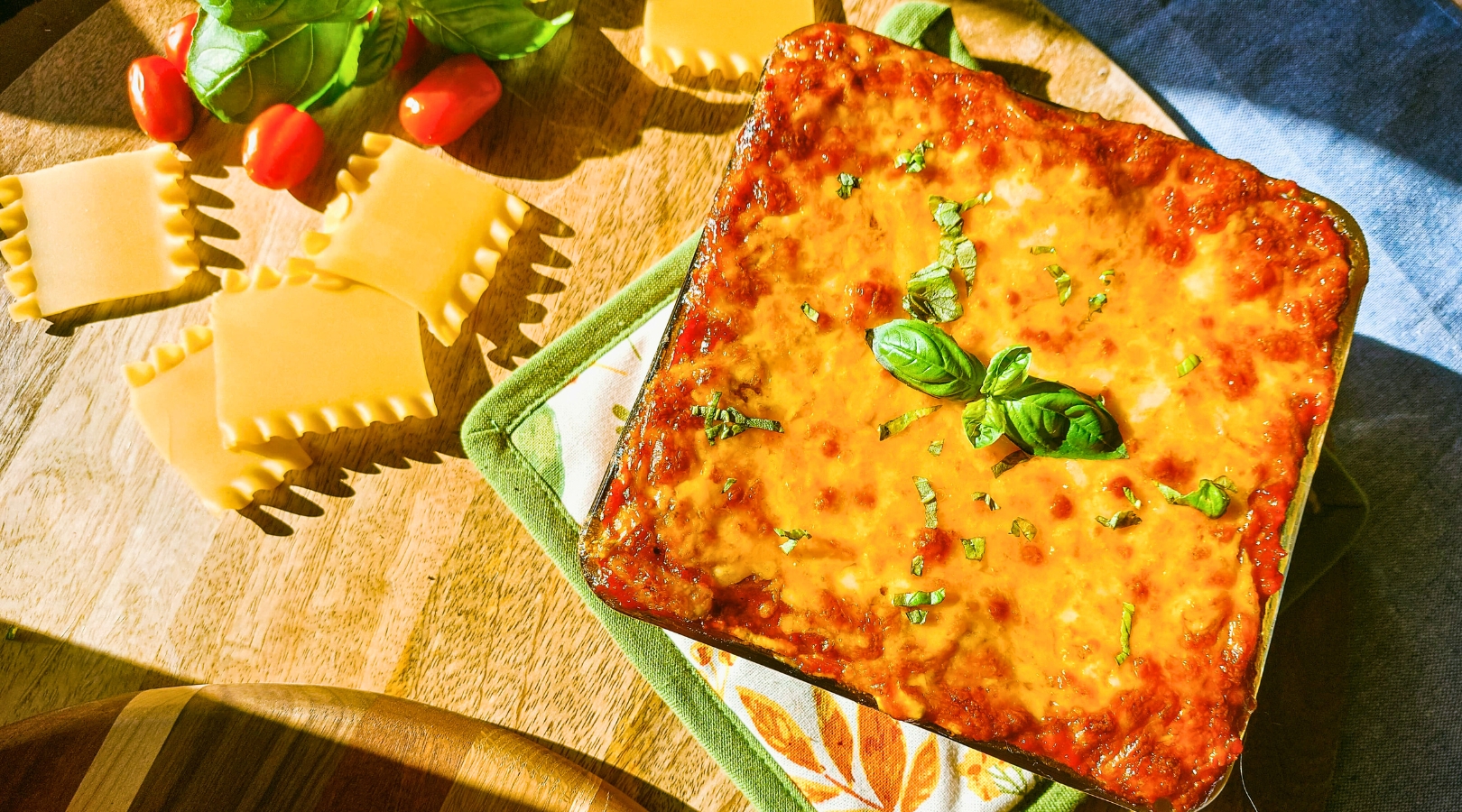 As the leaves change and the air turns crisp, nothing says comfort like our Pumpkin Gnocchi recipe. A twist on the classic Italian dish, this version incorporates the subtle sweetness and earthy tones of pumpkin, creating an experience that's both familiar and novel. If you're looking to bring the essence of autumn to your dinner table, this is the dish to try.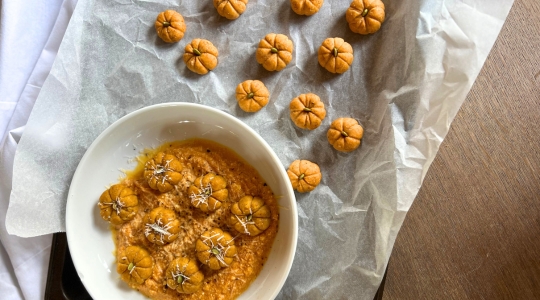 Discover our delicious recipe for Pollock Vol-au-vent, extra-vegetable. This flavorful dish combines pollock with a mix of fresh vegetables, creating a tasty and satisfying filling for the delicate, crisp puff pastry shells.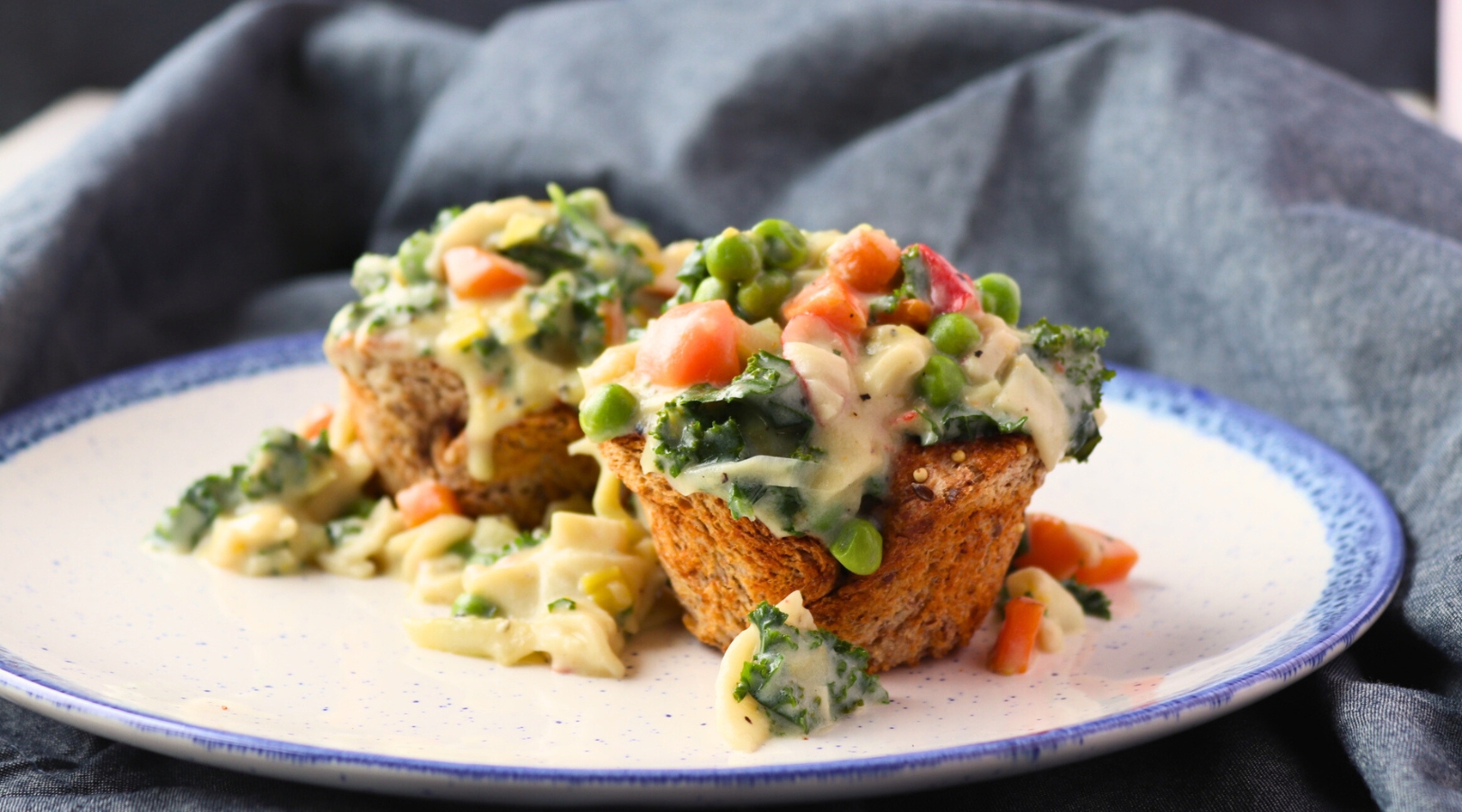 Discover our delectable recipe for choco-pumpkin muffins. A gourmet fusion of flavors, perfect for satisfying your cravings while remaining vegan.
For dessert, it's all about muffins. Apples and pumpkins are popular seasonal and local produce that are both flavorful and versatile. These muffins can be the perfect excuse for a fun family day or romantic date, from apple picking, to baking together and finally savouring the results.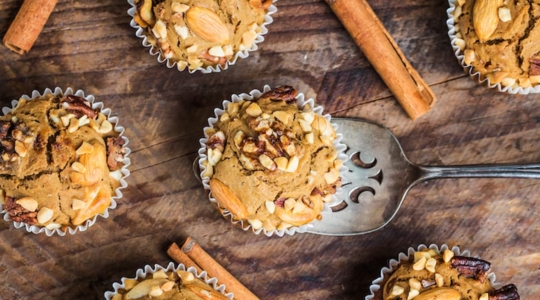 Discover a delightful low-sugar pouding chômeur recipe that supports the idea that in intuitive eating, it's entirely possible to indulge while staying aligned with our nutrition goals. Enjoy this delicate treat, perfectly suited for a balanced approach to nutrition.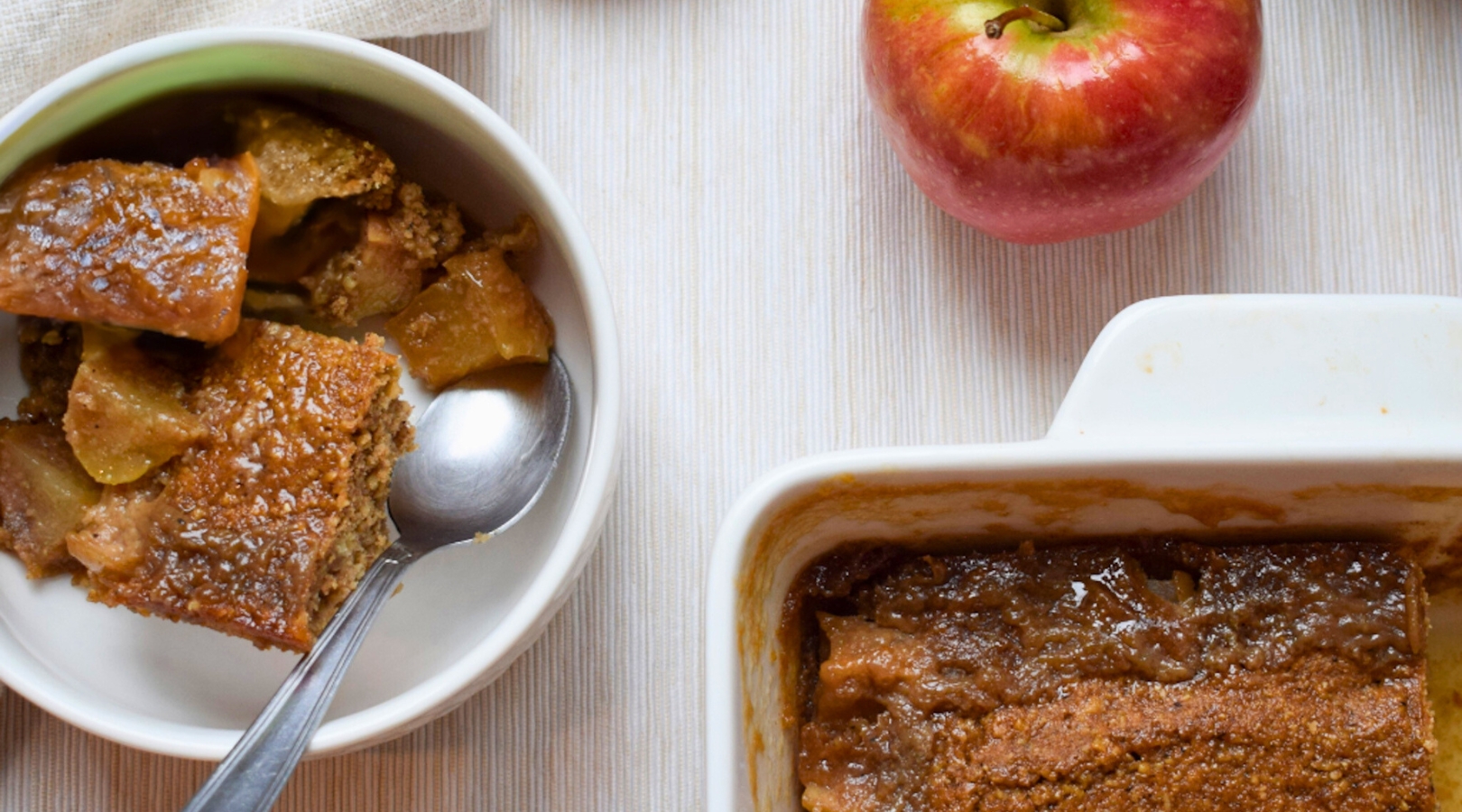 Fall can be pretty unpredictable temperature-wise, alternating between warm and cool weather. This cider recipe is perfect for any circumstances as it can be served hot to warm our hearts or cold to refresh us, depending on the temperature.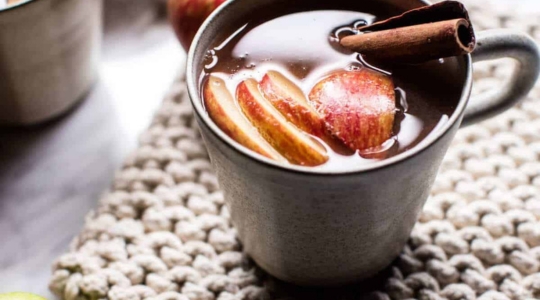 Finally, for our crunchy snack lovers, here are two snack ideas to satiate your cravings. Eaten by themselves, these are obviously amazing, but you can also turn them into more filling snacks by incorporating them to your favorite trail mix recipe.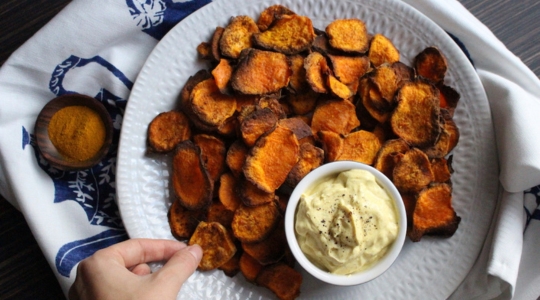 On a last note, this year make sure to fully take advantage of the beautiful winter squashes and pumpkins fall has to offer! In addition to being really fun to decorate with your kids and gorgeous as table centerpieces, both their flesh AND seeds can be used in an infinity of tasty and nutritious recipes, including the ones listed above!