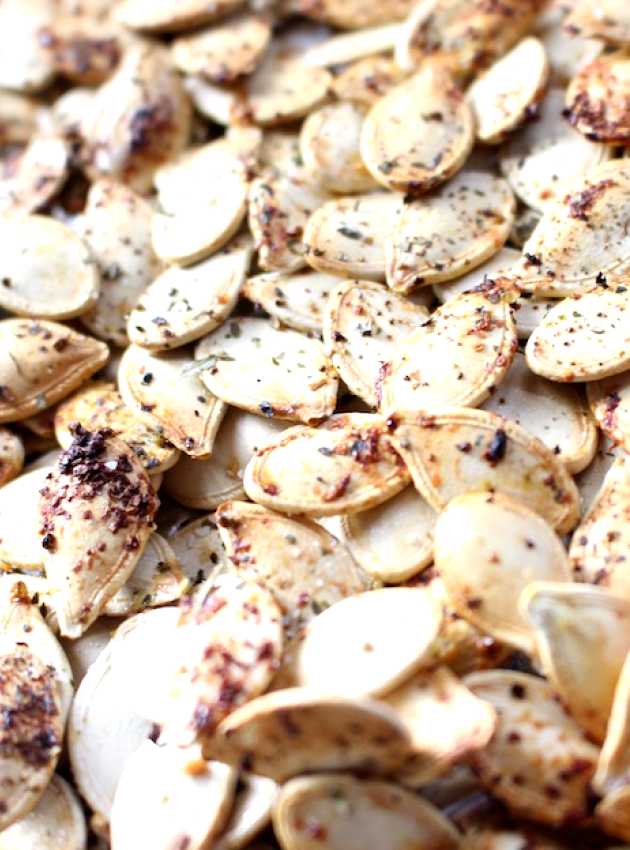 Discover the delightful flavor of our seasoned pumpkin seeds recipe. Indulge in this plant-based, protein-rich snack that will delight your taste buds and nourish your body. A delicious treat to satisfy your cravings anytime!
Ingredients
Seeds of a pumpkin
10 ml (2 tsp) of olive oil or avocado
1 ml (1/4 tsp) salt
5 ml (1 tsp) of Italian herbs
5 ml (1 tsp) of yeast
2.5 ml (1/2 tsp) onion powder
Pepper to taste
Preparation
Preheat the oven to 350 °F and spread aluminum foil or parchment paper on a baking sheet.
Empty the pumpkin and put the seeds in a colander, then rinse with water.
Put the seeds on the baking sheet with the oil and seasonings, and mix.
Bake for about 20 minutes or until the seeds are lightly toasted.
Take out of the oven and let it cool down before tasting!