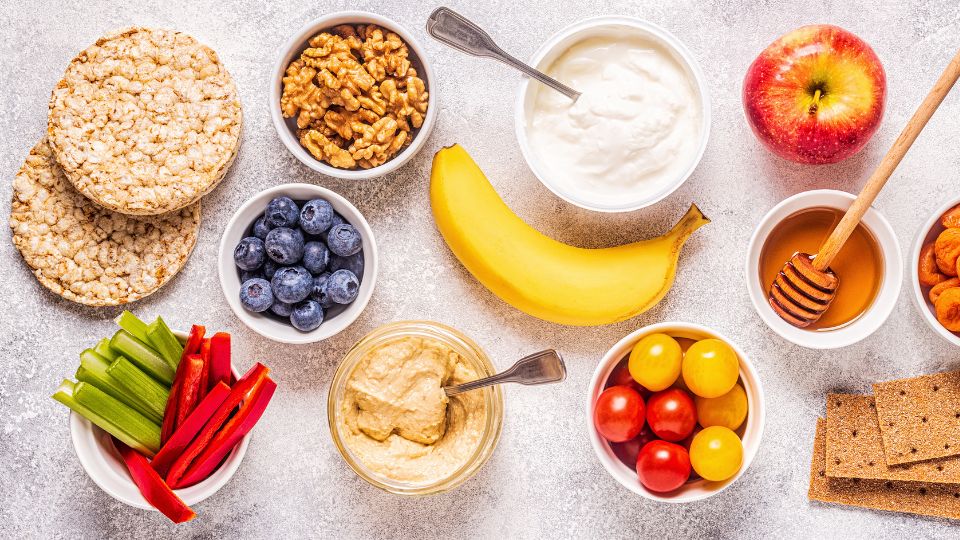 Whether you're a professional athlete or a fitness enthusiast, having the right snack before your exercise session is essential to maximize your performance. Working out on an empty stomach can be counterproductive. Therefore, it's wise to consume an energy-rich snack in the hour leading up to your session. This pre-workout snack helps to prevent hunger and provides your body with the energy it needs for the exercise.
When choosing what to eat less than 60 minutes before the workout, consider factors like digestion, duration, and type of training. It's best to go for foods low in fibre, proteins, and fats, as they take longer to digest. Instead, prioritize foods high in carbohydrates, your body's quick fuel!
This recipe offers you a sweet blend of berries, banana, and maple syrup for a refreshing taste.
These muffins made from fruits and oats are tasty and fairly low in fibre for optimal digestion. Plus, they're easy to take with you anywhere.
This recipe combines simple ingredients and is rich in carbohydrates. Plus, these balls can be eaten anywhere (in the car, at the office...) since they don't make a mess.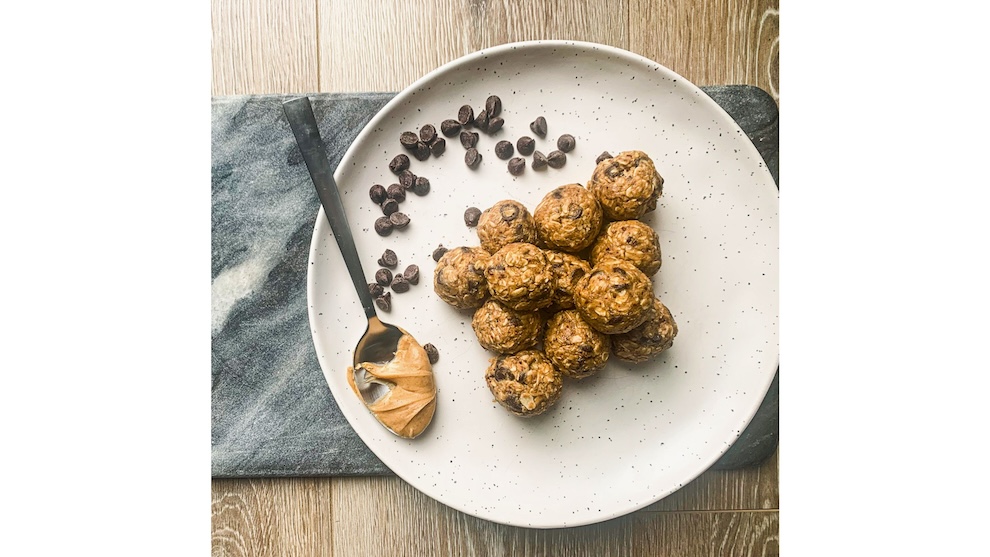 This quick recipe offers a perfect flavour marriage between the acidity of lemon and blueberries.
Fresh fruits will always be an easy and effective option for a pre-training snack. Why not accompany them with a delicious ricotta, mango, and maple syrup dip for a tasty combination?
Beets are known to enhance endurance sports performance with their vasodilator effect. This recipe offers a golden opportunity to include them in your pre-training snack during the summer months.
This recipe allows you to whip up a carbohydrate-rich breakfast, perfect to eat before a morning workout.
This recipe is perfect for sensitive stomachs that seek a light and fresh snack before sports.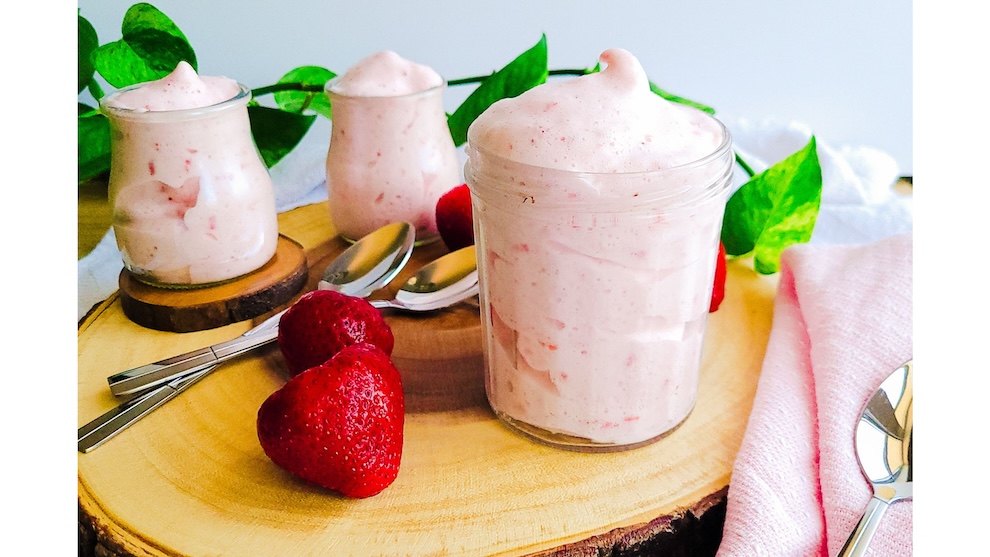 This homemade jam recipe is perfect to spread on low-fibre bread before training.
This fun recipe allows you to create fruit skewers with optional toppings, accompanied by a chocolate yogurt dip. Perfect for young and old athletes!
Do you know bubble tea? This recipe made with black tea pearls, maple syrup, strawberries, and bananas will give you all the necessary ingredients to perform well.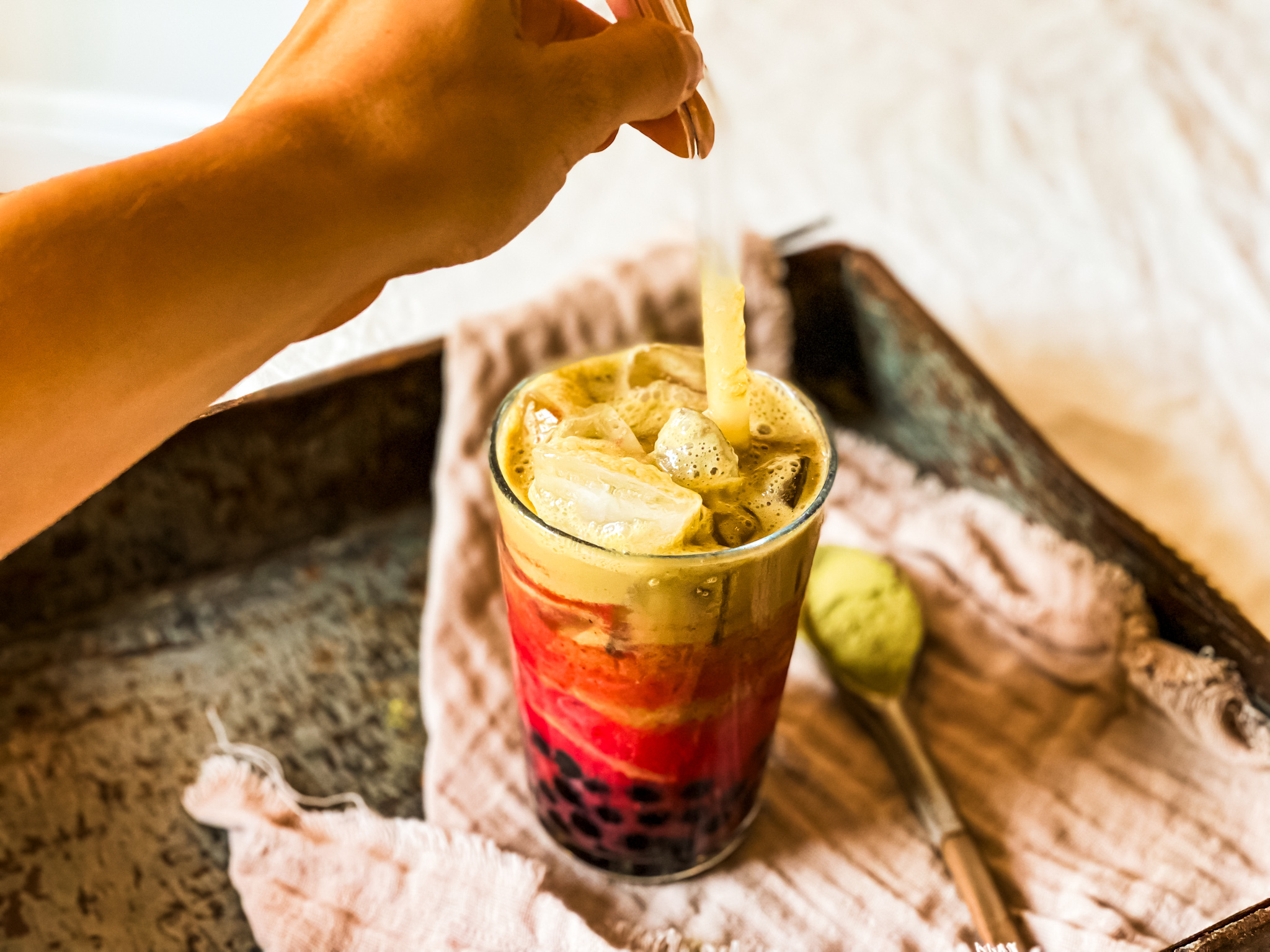 This homemade sauce is simple, tasty, and refreshing. The sauce is a perfect option for a last-minute pre-training snack!
These muffins are prepared in a single bowl and constitute a pleasant mixture of carbohydrates for a good source of energy.
These energy balls made with dates, oat flakes, and cocoa will bring you happiness in just a few bites!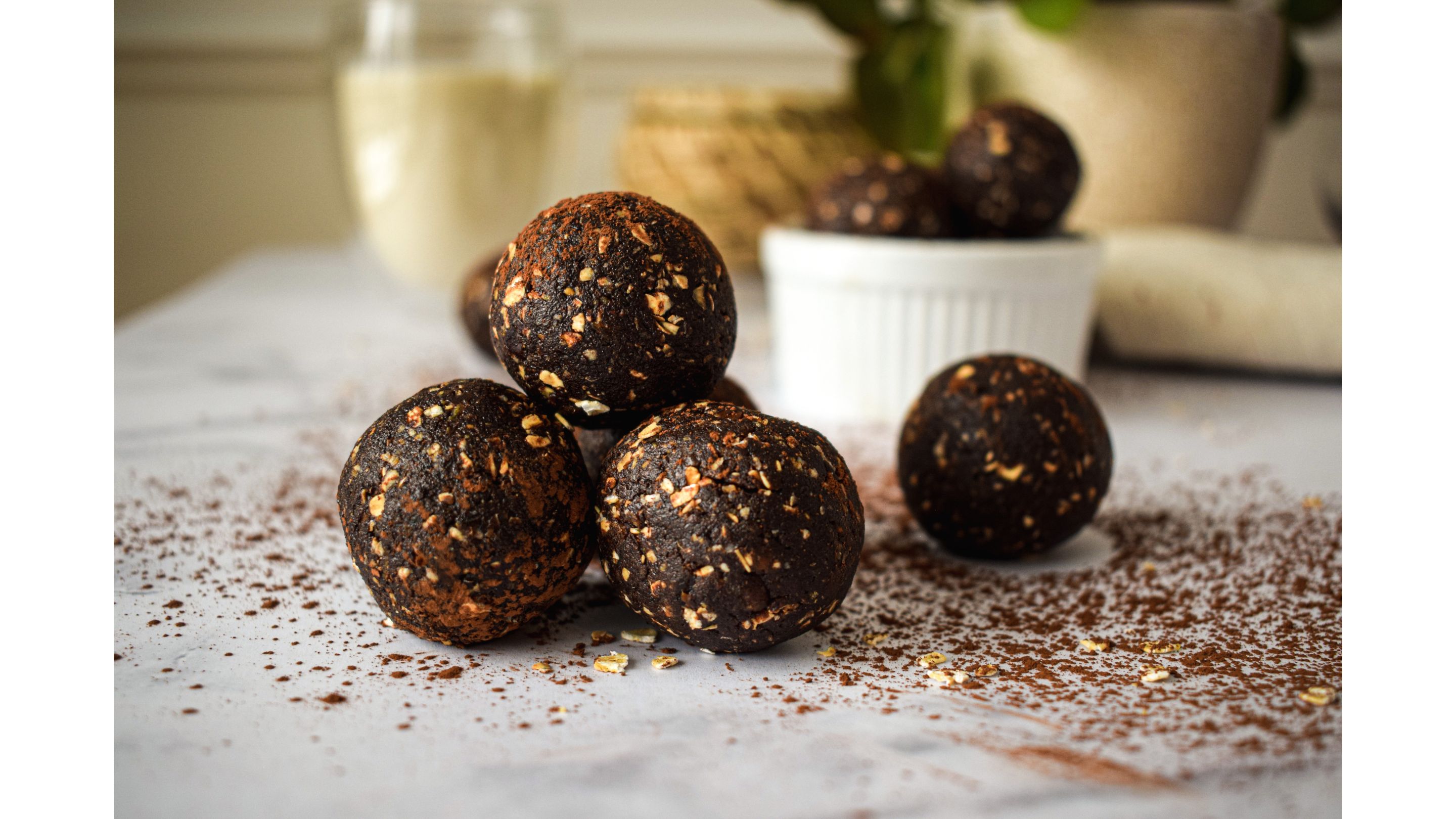 This frozen berry flavoured snack will be perfect to offer you a good dose of carbohydrates before exercise.
If you don't have time to cook, here are five snack ideas that can be purchased directly from the grocery store for busy days.
16. Fig Bars 
Fig bars are an excellent choice for athletes who want a large dose of carbohydrates, relevant before several hours of training.
17. Dried Fruits 
Dried fruits such as dates, apricots, grapes, or cranberries are a versatile and practical option!
18. Rice Cakes 
If you crave something salty before training, rice cakes are a good option. Their carbohydrate content isn't extremely high, so you can eat several to get a sufficient dose of carbs. Otherwise, you can add jam or honey on top to increase the carbohydrate intake.
19. Drinkable Yogurt 
Drinkable yogurts, like Iogo or Yop brands, provide a good source of carbohydrates that are easily digestible.
20. Dad's Cookies 
These oat and sugar-based cookies are low in fibre and rich in carbohydrates.

In conclusion, these 20 snack ideas offer a variety of choices for all tastes. All these alternatives will give you the energy dose you need to undertake all your training sessions! If you need advice to better understand your nutritional needs before training, don't hesitate to make an appointment with a nutritionist to get personalized tips. Bon appétit!