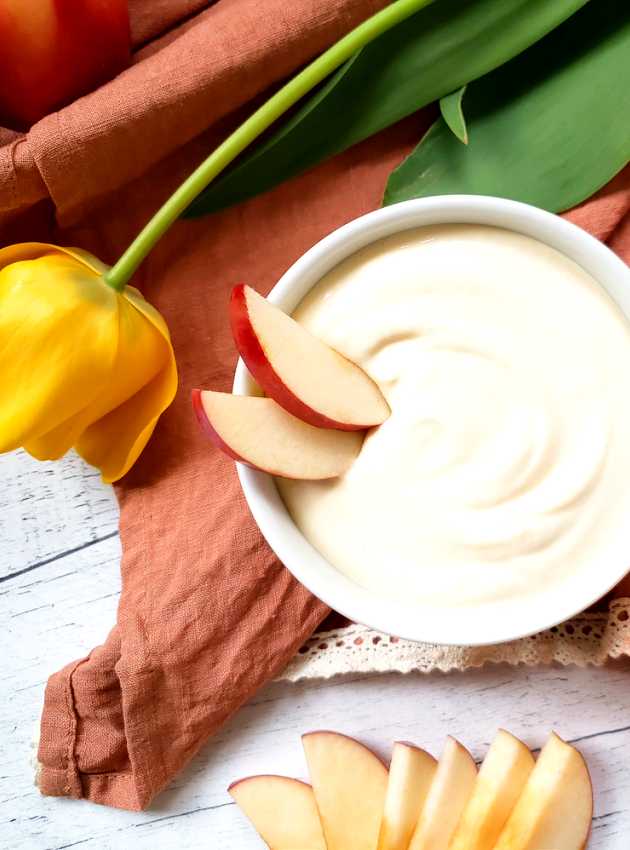 This refreshing dip made with only 4 ingredients will be a perfect match to your favorite fruits. You'll love its subtle vanilla flavour and creamy texture.
Ingredients
280 g (1 small container) ricotta cheese
125 ml (½ cup) frozen mangoes
30 ml (2 tbsp) maple syrup, or more to taste
5 ml (1 tsp) pure vanilla extract
Preparation
Place all ingredients in a food processor and blend until creamy.
Transfer to a bowl and serve with fresh fruit slices.
Notes
Can be kept 3 days in the refrigerator.