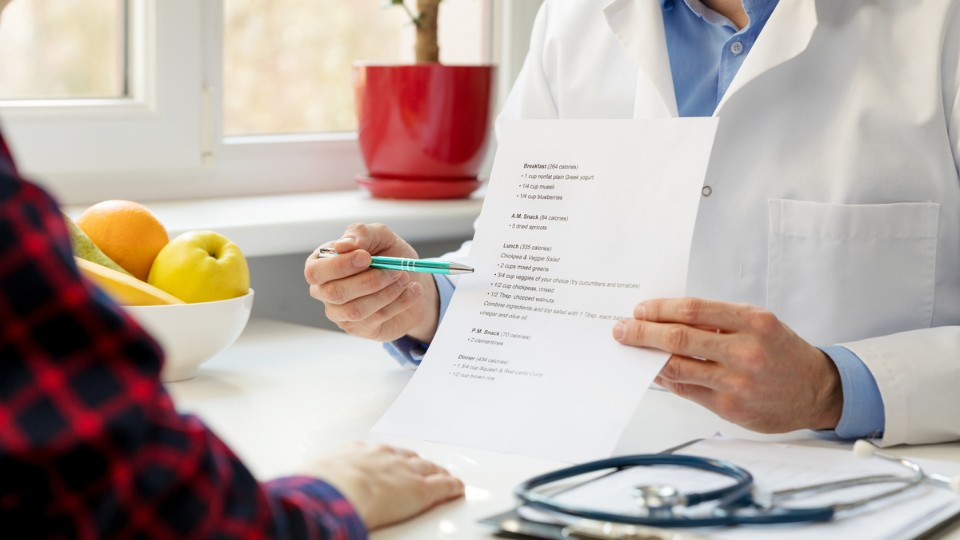 The foods you eat have a significant benefit on every aspect of your physical and mental health. Eating healthy foods can prevent diseases and boost your wellness.
If you've ever tried setting health goals, you know how hard it can be to stick with the program until you reach them. Did you know that having a support network dramatically improves your odds of success?
In addition, nutrition education plays a powerful role in helping people make healthy choices. With so much information out there, this can be tricky on your own.
A registered dietitian is trained to help you create nutritious eating plans, based on your specific health goals. Choosing a registered dietitian can be as overwhelming as slogging through the wealth of information out there.
Use this handy guide to help you find the right registered dietitian for your health needs. You'll love having an expert guide you down the right path and show you how to make long-lasting lifestyle changes.
1. Narrow Down Your Goals
Your first step in seeking out a registered dietitian is to determine what your goals are. That's because many dietitians specialize in specific aspects of eating. Choosing the right one optimizes your results in a big way.
For example, perhaps you want to drop 20 pounds. Your dietitian should be someone with experience creating meal plans designed for weight loss.
Maybe you suffer from depression and want to learn how to eat to boost your mood. A dietitian who has worked with others suffering from mental health concerns will be the best choice for you.
Other issues to consider might be if you have cancer, are recovering from an eating disorder, are pregnant, are deficient in certain nutrients, or if you have digestive issues or food restrictions.
The best way to find out more about a certain dietitian is to meet with each of your choices. Talk over your goals and ask questions about their methods for reaching that goal.
2. Ask About Credentials
The health industry is a broad one and there are a variety of experts that are trained to help you make healthy eating choices. But they aren't all registered dietitians.
Nutritionists are also trained in teaching people to eat in a healthy way, but they aren't licensed in the same way as a dietitian. All dietitians are considered nutritionists, but not all nutritionists are registered dietitians.
To become a registered dietitian, one must complete a degree in a nutrition topic, complete an internship, pass a national exam, and engage in continued education to maintain their certification.
For that reason, it's a good idea to ask your dietitian about their credentials. You want to be sure they are trained and licensed. This tells you that they are experienced and are equipped to provide you with the help you need.
While a nutritionist can be helpful, they aren't as regulated as RDs, so it's likely better to work with a registered dietitian.
3. Ask for a Referral
Your doctor is a great person to ask for a referral to a registered dietitian. Because he or she knows about your health needs, they likely know of a professional that can help you.
You might also consider asking friends or family members who have worked with an RD. They can give you information about the dietitian and how they helped with their goals.
Chances are if someone else is happy with an RD, you will be too. Especially if you know someone who has health goals that are similar to yours.
Reading online reviews is another option. By finding out what other clients are saying about an RD, you can get a good idea if that person is someone you might want to work with or not.
4. Talk About Options
Any good registered dietitian knows that not all clients are the same and they don't have the same needs. For that reason, you should have a conversation with the advisors about your options before committing.
dietitians should have a range of coaching approaches so that you can choose one that you can adhere to. This might be using a food journal to track calories. It could be learning how to read nutrition labels.
If your goal is to lose weight, perhaps you want to learn what healthy portion sizes look like. If you want to prevent heart disease, you need to learn to cook low-fat foods.
There's not a one-size-fits-all approach to eating healthy and your dietitian should recognize this. He or she should be able to create a program that you are happy with and that aligns with your goals.
5. Beware of Red Flags
There's likely no quick fix to getting healthy. You're going to have to put in the time and effort. Be cautious of any dietitians who offer you immediate results.
Learning to make healthy behavior changes won't happen overnight. You might even backslide several times during your journey. Any dietitian who doesn't acknowledge and prepare you for this isn't the right choice.
You should also beware if a dietitian is promoting a specific diet or product. Healthy eating should be individualized so offering the same program to every client isn't always effective.
Be wary of a dietitian who isn't focused on long-term behavior change. Those so-called quick fixes might work at the moment. But research shows that people are more likely to go back to old habits once they reach their goal.
Instead, you should be learning how to make changes that you can stick with forever. Healthy eating is a lifelong habit that a good dietitian should teach you to do.
6. Customer Service and Rapport
When you work with a dietitian, you will be spending a decent amount of time together. For that reason, you should feel comfortable with the team of dietitians you choose. You should trust your dietitian to have your best interests in mind.
Likewise, you should feel comfortable with the customer service offered, whether it's at a clinic, a weight-loss facility, or a medical office.
Get a feel for how their practice works. Talk to the other staff members to get a sense of the support and care you'll receive.
If you don't feel comfortable, it's a good idea to look elsewhere. After all, you're going to be most successful when you feel supported and trust the team teaching you what to do.
7. Consider a Group Practice
An individual dietitian is a great resource for helping you learn how to make healthy eating choices. But often, a team broadens your access to information and support.
With a dietitian team, you have a group of people that can offer more in the way of experience, ideas, and help on your journey.
The extra support and accountability you get from a team of experts is a powerful way to reach your goals.
The broader range of expertise they offer is a great way to take advantage of different approaches and methods for reaching your specific health goals.
Access to additional ideas and suggestions can help you at times when you're struggling, but your regular dietitian isn't available. You'll always have someone to turn to when you have questions or need advice.
8. Getting the Most From Your Registered dietitian
Your RD will provide you with many ways to make nutritious eating choices. They can also offer advice on staying physically active and making other healthy lifestyle decisions.
However, you will have to do your part as well. Whatever program or method you agree on, you'll have to put in the effort outside your meetings to reach your goals.
For example, if you decide that you should keep a food journal, be sure you are keeping up your end of the bargain. Record what you eat, when you eat it, and how much you ate every day.
Your dietitian can't analyze your current eating habits if you aren't being upfront about them. Be honest so that you can get appropriate advice for changes to make.
If you're struggling, be sure to get in touch with your dietitian. Together you can work through whatever hurdle you're facing so you can stay on track.
Time to Take the First Step
Now that you're ready to see a registered dietitian, it's time to put in the work to find the ideal one for your needs.
This may take a bit of effort, but you will be so glad when you find the right expert for you. The sooner you get started, the sooner you can get to your health goals.
Call our local care advisors today and we'll get you on the road to success in no time.