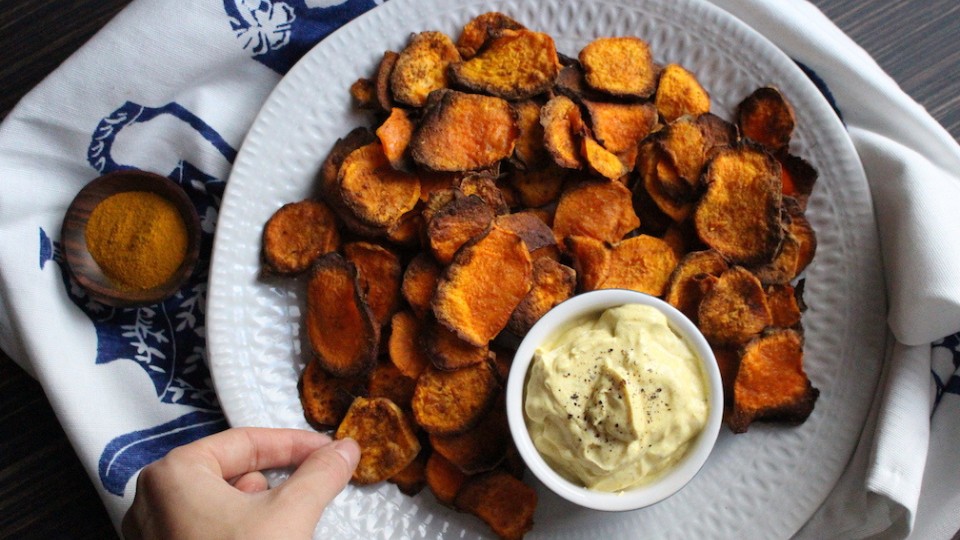 Economical, versatile, and available in grocery stores year-round, sweet potatoes have become a staple in many tropical climates and have gained popularity in North America, sometimes at the expense of the good old potato.
Sweet Potato or Regular Potato?
When it comes to nutrition, there is a tendency to believe that sweet potatoes are better than regular potatoes. In reality, each has its own benefits!
Richer in dietary fiber and with a lower glycemic index than regular potatoes, sweet potatoes are an excellent choice of starchy food for people with diabetes as they can help with blood sugar control. Otherwise, the two foods are similar in terms of calories, carbohydrates, and protein.
It is in terms of vitamins and minerals that these two tubers differ. Sweet potatoes are an excellent source of beta-carotene, the precursor to a powerful antioxidant, vitamin A. On the other hand, regular potatoes contain more folate than sweet potatoes, which is important for the formation and development of tissues and DNA molecules. Both foods are a source of potassium, an essential mineral for regulating blood pressure and the proper functioning of the nervous system.
Certainly, with its sweet flavor and orange flesh, the sweet potato is versatile and adds diversity to our menus. Here are 10 recipes that will satisfy both sweet and savory cravings!
A delicious fusion of sweet and spicy flavors. Slices of sweet potatoes caramelized and seasoned with a blend of smoked paprika, cumin, and cayenne pepper, then baked until tender and golden. For a creamy and fresh touch, they are served with plain Greek yogurt sauce that adds a smooth texture and a perfect contrast to the spicy flavors.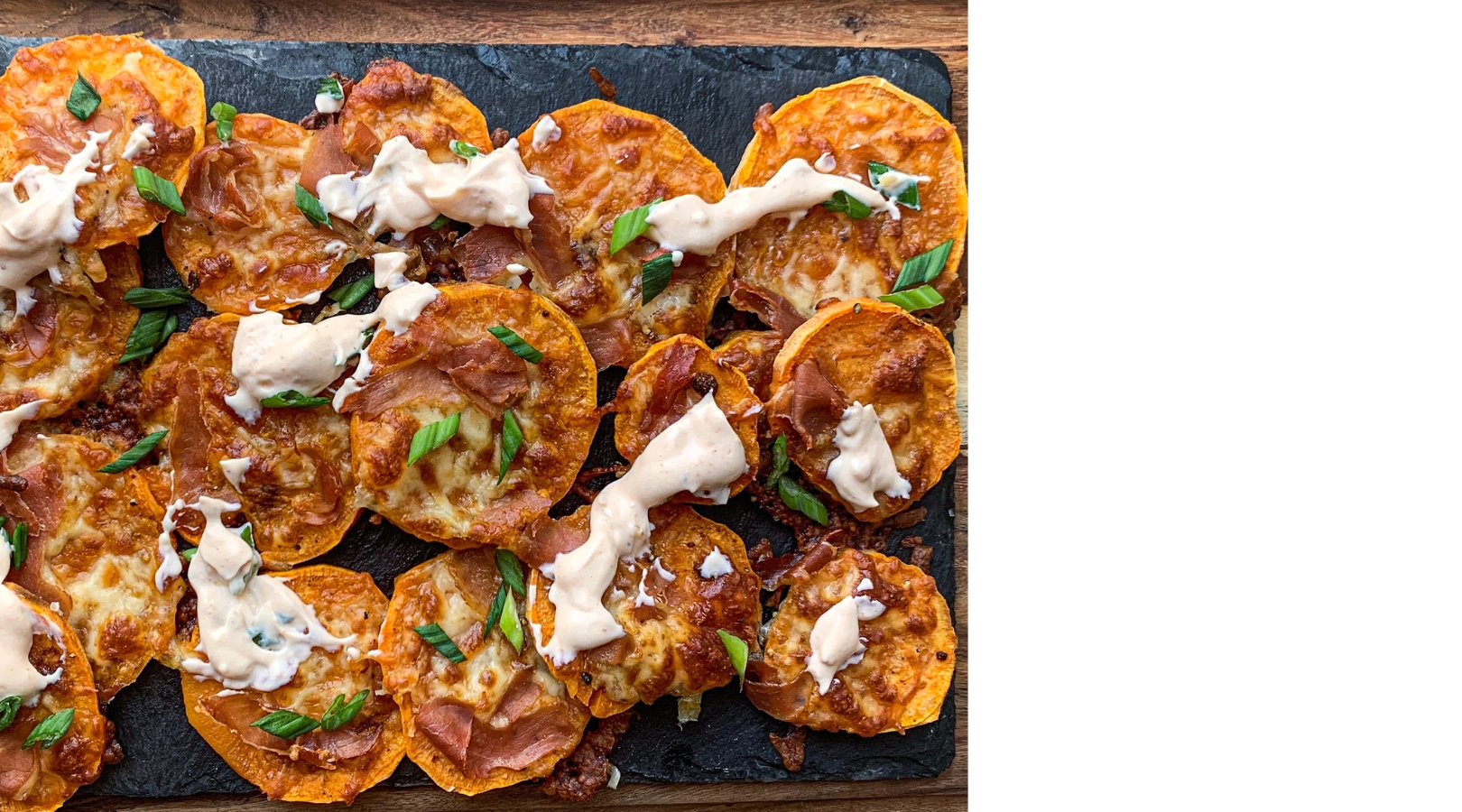 Cajun Roasted Root Vegetables are an explosion of flavors and colors. Carrots, turnips, parsnips, and sweet potatoes are generously coated with a Cajun spice blend that brings a touch of warmth and exoticism. After baking, these vegetables transform into a delicious symphony of tender interiors and crispy exteriors. A tasty way to rediscover the richness of root vegetables.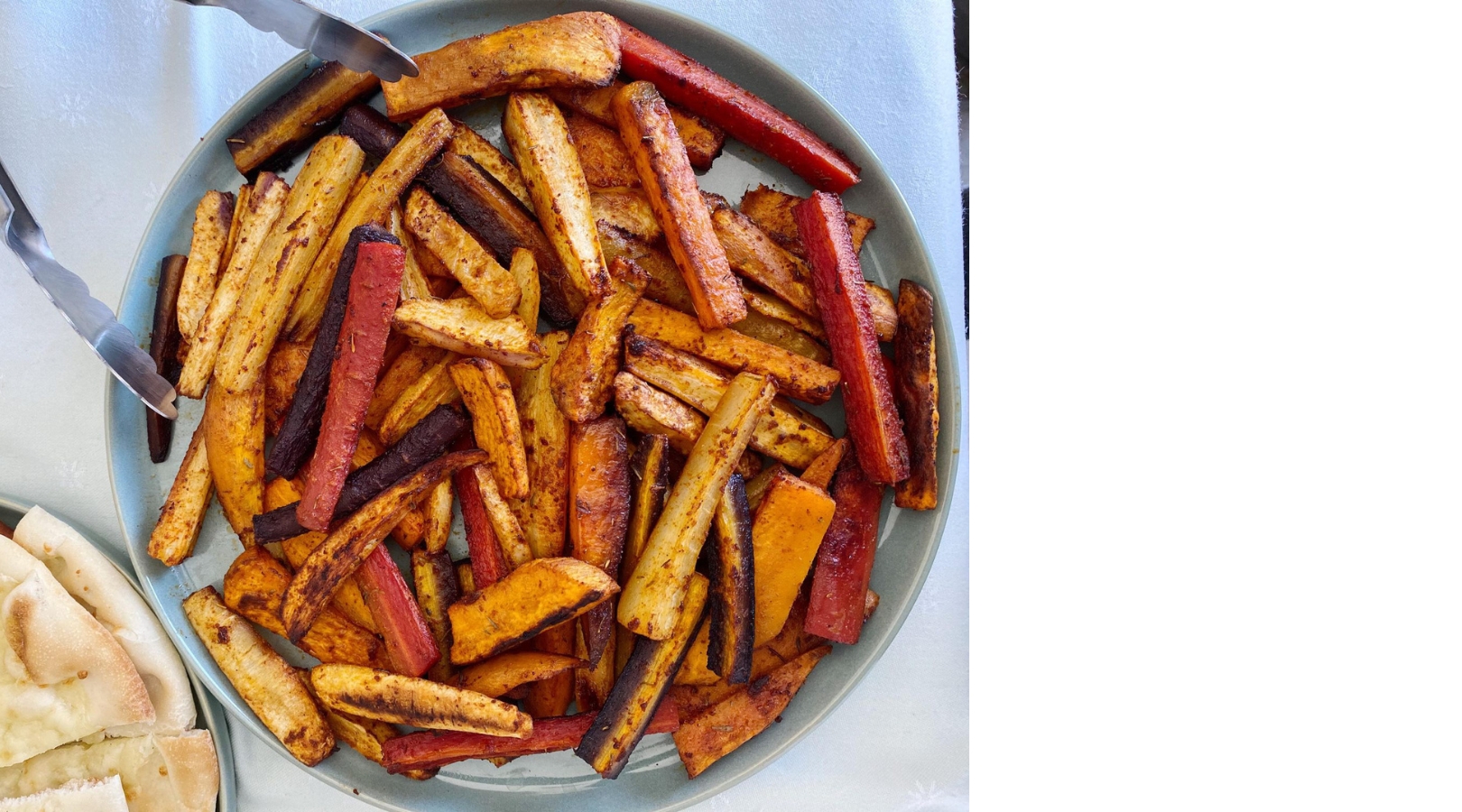 Looking for a delicious vegetarian and gluten-free option? Our Veggie Pâté is the ideal solution! A tasty and satisfying spread, rich in plant-based proteins and free from gluten-based ingredients.
Indulge in our perfectly seasoned sweet potato chips, offering irresistible crispy texture while being low in fat and sodium. This creation from TeamNutrition allows you to satisfy your craving for a crunchy snack in a delicious and balanced way. Treat yourself without compromising your healthy diet.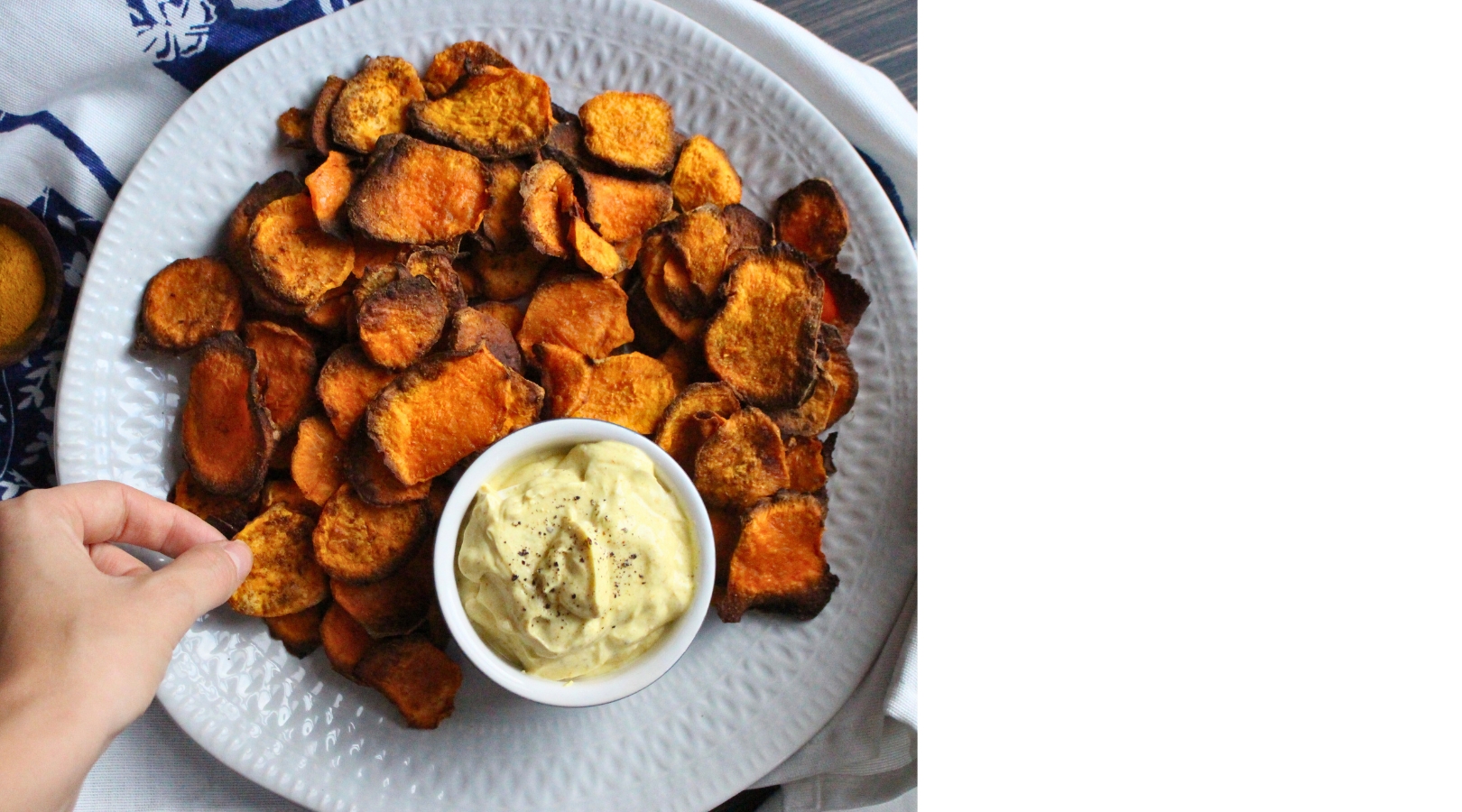 Delight in our delicious creamy sweet potato chocolate spread, an irresistible combination that combines the sweetness of sweet potatoes with the indulgence of chocolate. Created by our dietitian here at TeamNutrition, this spread is perfect for satisfying your sweet cravings while providing a nutritious touch with the sweet potato. Let yourself be seduced by this delicious creation that will make you crave  more!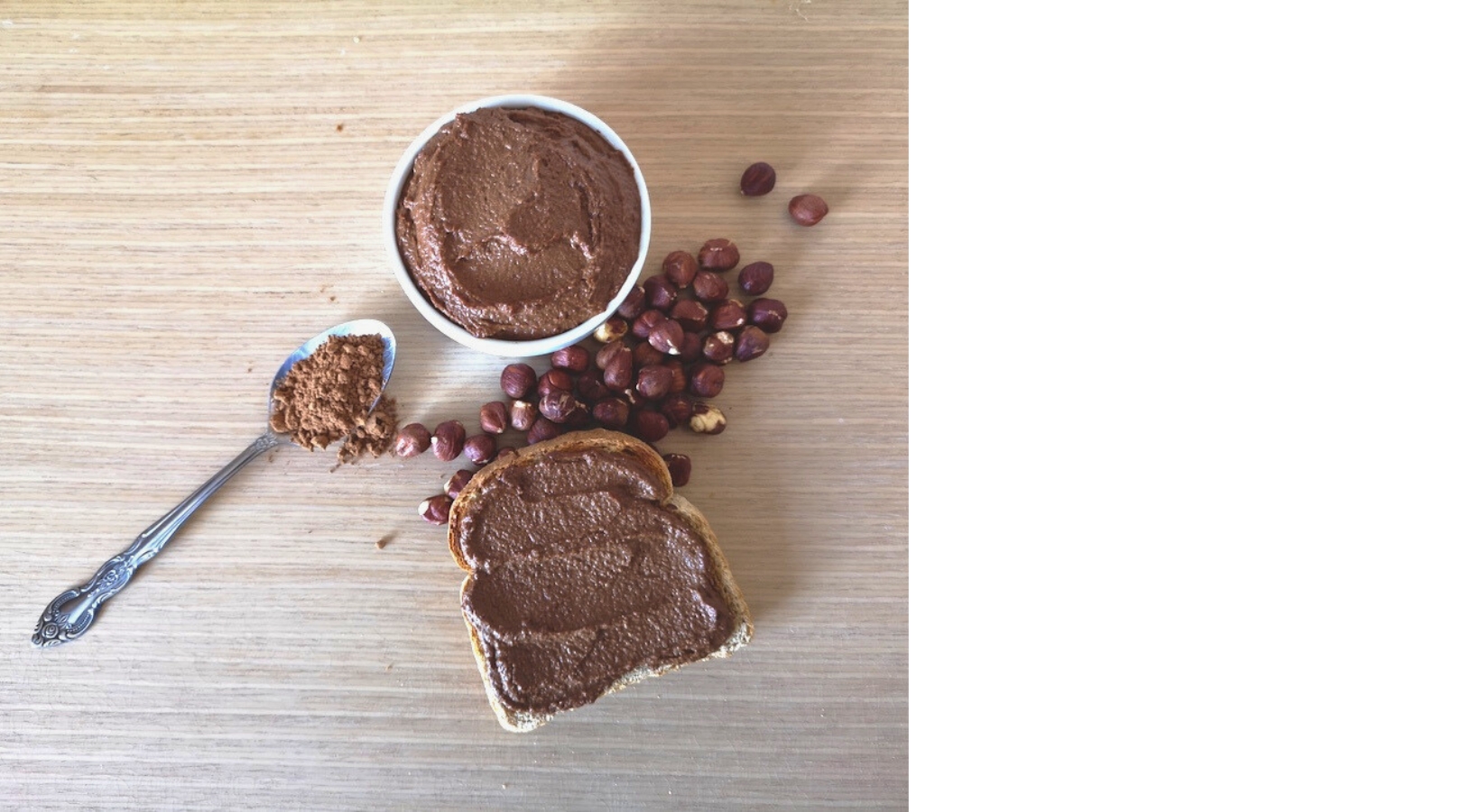 A comforting and nutritious soup prepared with vegetables like carrots, celery, sweet potato, and green lentils. Spices add a touch of flavor, while nutritional yeast provides a subtly cheesy note. Easy to prepare and delightful to savor.
Treat yourself to our sweet potato patties, a true delight that will add a special touch to your breakfast. In addition to their delicious taste, these muffins are rich in fiber and protein, making them an ideal snack choice, approved by nutritionists. Enjoy knowing that you are nourishing your body with a healthy and delicious option.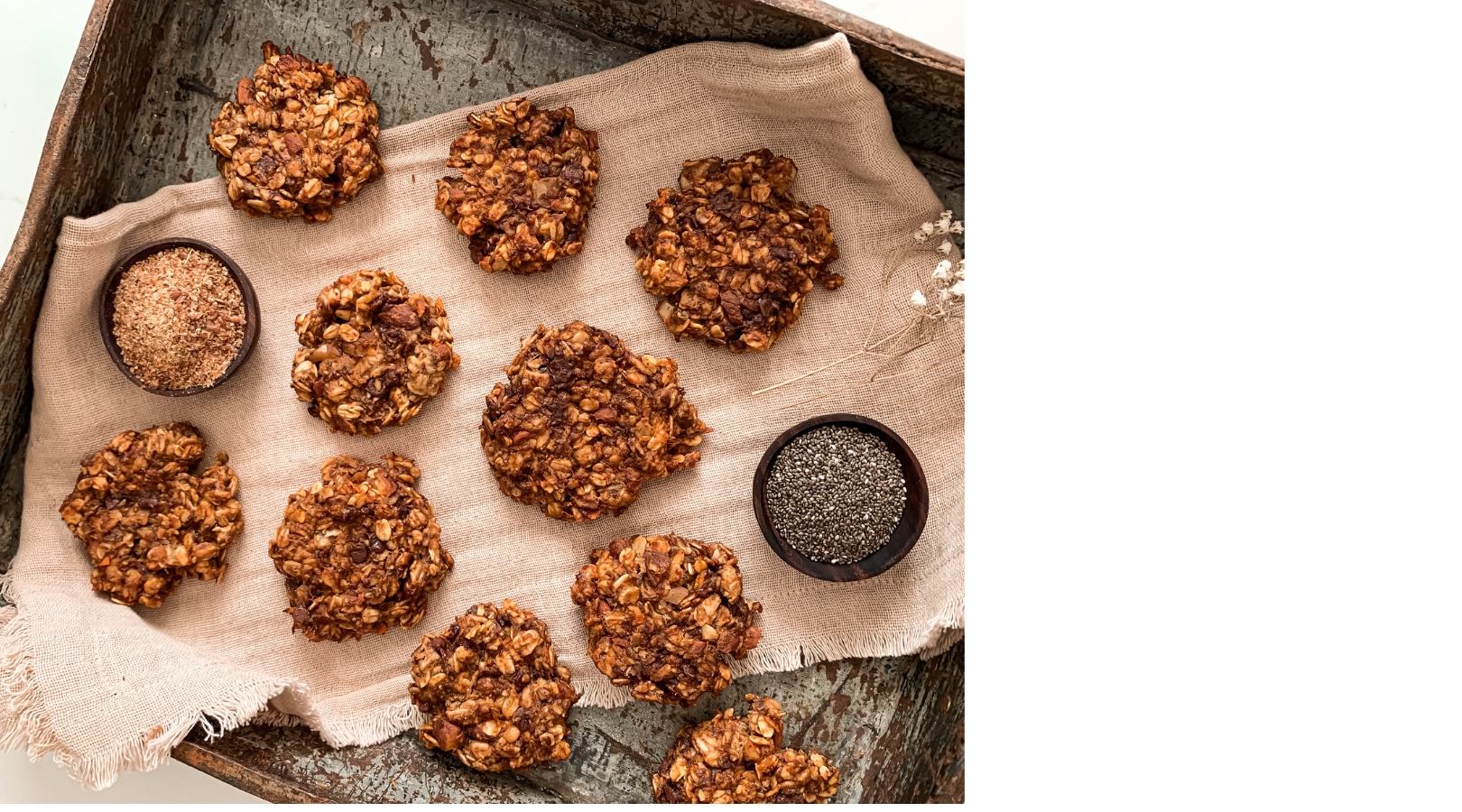 A vegetarian meal with sweet potato cubes, cauliflower florets, and a savoury veggie mix. The sesame butter, lemon, soy sauce, maple syrup, and garlic sauce add a delightful touch. Serve garnished with avocado and fresh cilantro for a balanced and delicious meal.
Discover our irresistible recipe for soft chocolate-orange cookies, combining the delicate marriage of chocolate and orange. Surrender to their melting texture and exquisite flavor for unparalleled moments of indulgence. A perfect fusion to delight your taste buds!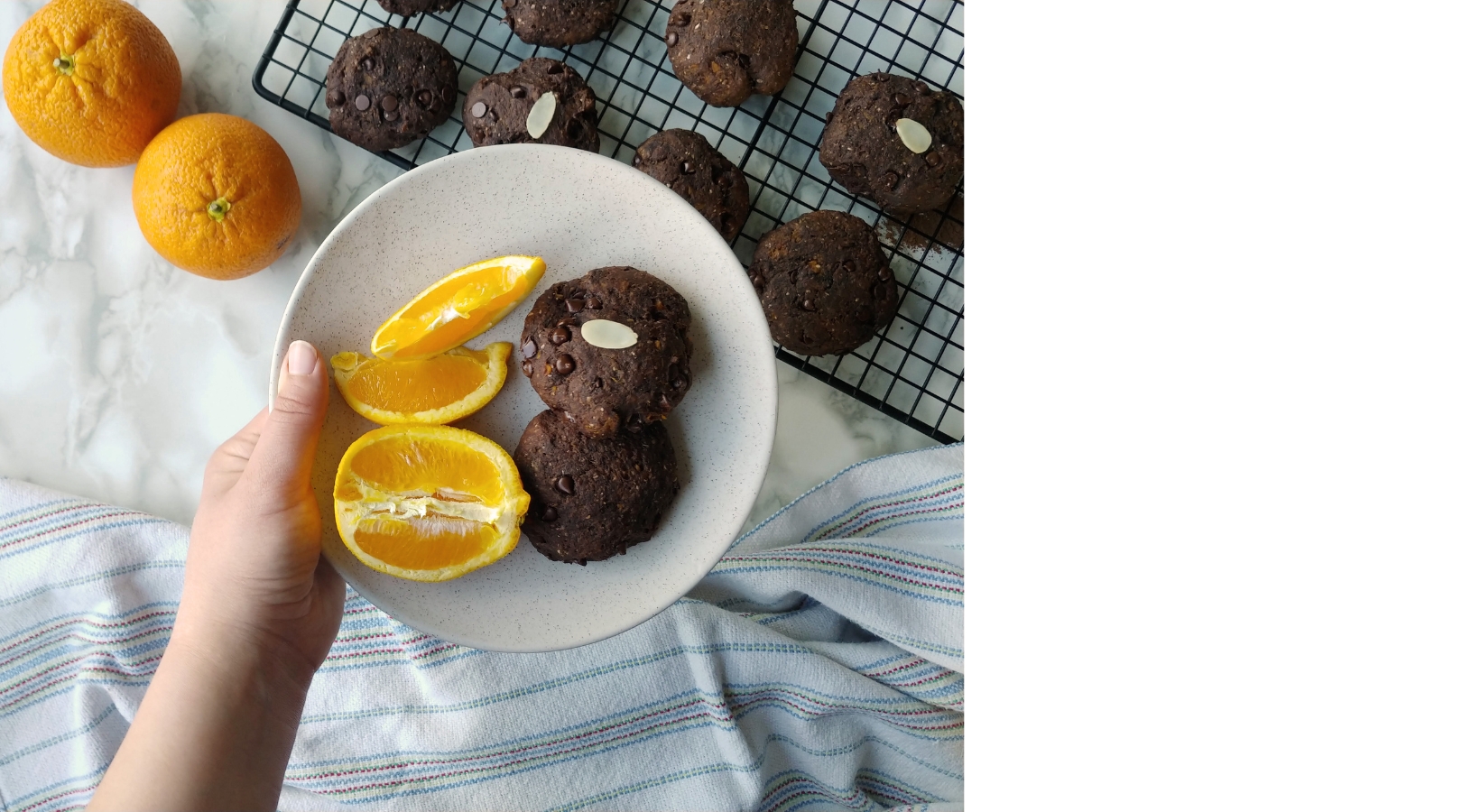 A bold vegetarian version of the classic poutine, where crispy sweet potato fries are topped with melting cheese and smothered in a rich vegan brown sauce. A fusion of sweet and savory flavors that will reintroduce you to the pleasure of poutine in a healthy and delicious way.
Bon appétit !