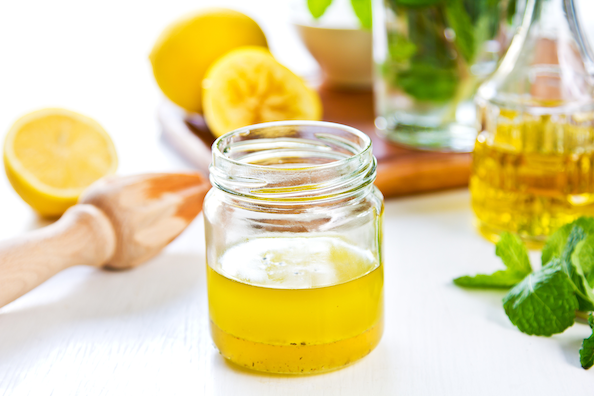 Preparing meals can be quite overwhelming for many people. The mental burden associated with it can make us succumb to buying pre-made and/or ultra-processed foods. Although economical in terms of time, "ready-to-eat" products are often more expensive than home-cooked meals. In addition, ultra-processed foods often have low nutritional value. Here are 5 food products to cook yourself instead of buying ready-to-eat. 
1. Dressings
Dressings are often bought ready-to-use, but they are very simple to cook. In addition, they allow us to discover new flavors and modify salad recipes that we already cook. Try our Low FODMAP Raspberry Vinaigrette or our Peanut Butter Miso Dressing.
2. Salads 
Some types of salads such as coleslaw, tabbouleh or bruschetta are easily found in ready-to-eat formats. However, "homemade" recipes are often much tastier and have a better nutritional value. You won't be disappointed by trying our creamy or traditional coleslaw and our low FODMAP quinoa tabbouleh. 
3. Granola Bars and Muffins
The well-known soft bars and muffins are very popular for their "convenience", especially on busy days. Take a few minutes of your time to bake our delicious homemade "Clif" bars with double chocolate, roasted almonds and sea salt. Many muffin recipes are also available in the recipe section of our website. 
4. Spreads 
Just like salad dressings, spreads are usually bought rather than cooked, even though they are very simple to prepare. Try our no-cook raspberry chia jam, our nutritious chia peanut butter, our super easy tofu ricotta or our no-waste pesto. 
5. Drinks 
There are plenty of beverage options on the market. However, homemade recipes such as our Sparkling Raspberry Lemonade or our Pineapple Mint Iced Tea are always tastier than commercial beverages and are generally less sugary.
For more recipe ideas and to improve the quality of your diet, make an appointment with one of our nutritionists/our-team!