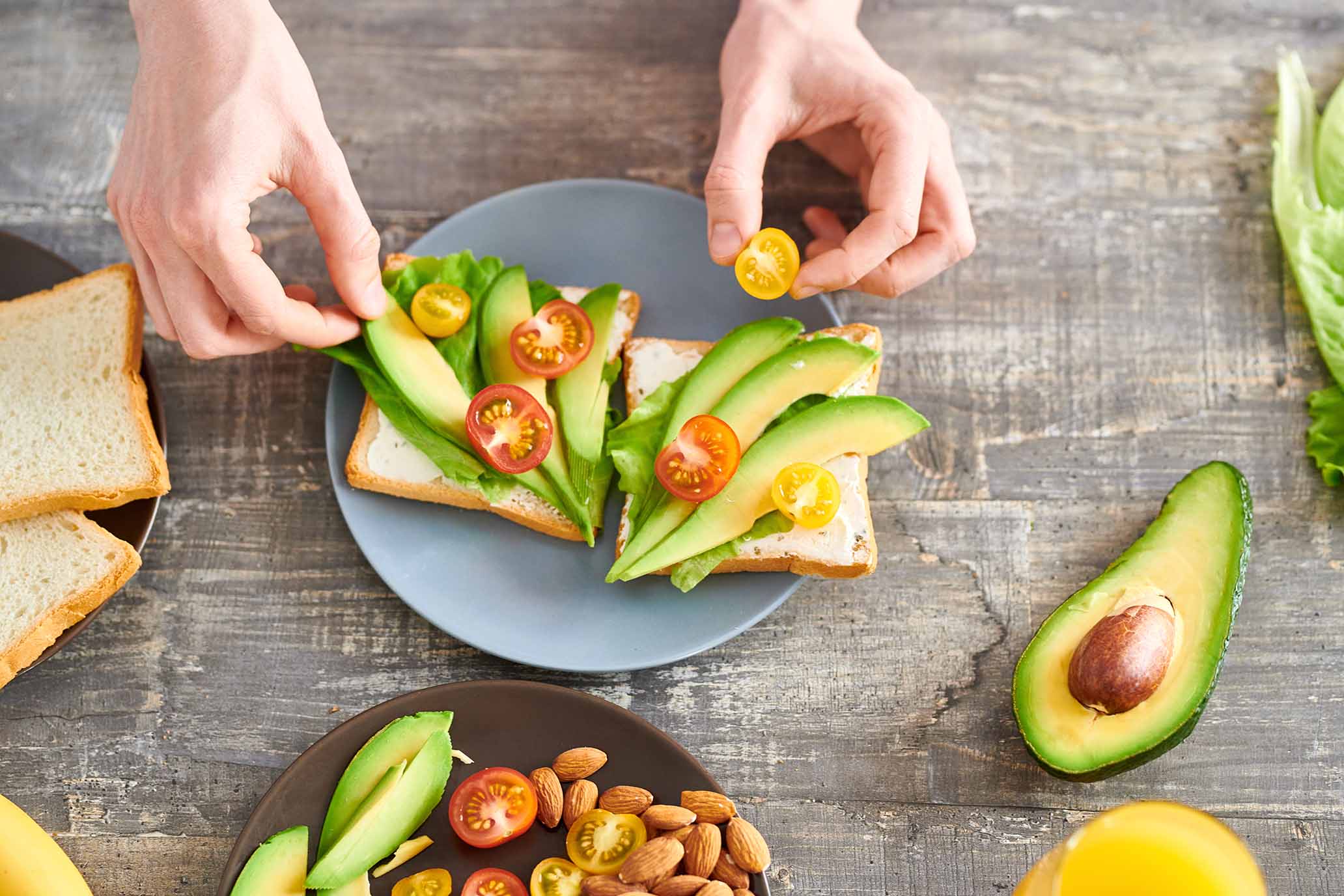 In the whirlwind of daily life, maintaining a healthy diet can be a challenge, especially when it comes to snacks. Fortunately, with a few tricks and a bit of planning, you can satisfy your hunger pangs with options that are both tasty and nourishing.
1. Combine Proteins with Fibres
To stay in shape without feeling too full, it's good to combine proteins and fibres in your snacks. Proteins, found in meat, dairy products, or legumes, help keep your muscles in shape and prevent you from getting hungry too quickly. Fibres, present in fruits, vegetables, and whole grains, keep you satiated longer and aid in digestion. Eating these two key nutrients together helps you maintain a steady energy level and prevents cravings between meals.
2. Plan Snacks for On the Go

Having healthy snacks on hand can prevent a little hunger from becoming a big craving. Here are suggestions that combine proteins and fibres that can be easily taken with you:
Protein Muffins

: Make muffins with textured vegetable protein (TVP) to increase their protein and fibre content.

Low-Sugar Granola and Nut Bars

: Choose those that contain whole grains and proteins without excess added sugar.

Turkey Rolls with a Fruit

: Enjoy a few slices of rolled turkey for ease of eating on the go, and pair them with fresh fruit to add fibres and natural carbohydrates to your snack.

Whole Grain Crackers and Canned Tuna

: A snack rich in proteins and omega-3.
3. Use the Grocery Store for Quick Fixes
When you're out and haven't planned snacks, the corner grocery can be a goldmine. Here are some practical suggestions:
Reduced-Sugar Vanilla Yogurt Parfait

: Often found in the "ready-to-eat" section of the grocery store, but you can also assemble your own parfait with Greek yogurt and granola.

Olives, Cherry Tomatoes, and Single-Serve Cheese

: A classic Mediterranean pairing that combines the protein of cheese with the healthy fats of olives and the freshness of tomatoes.

Veggie Sticks, Pumpkin Seeds, and Tofu Spread

: Carrot, celery, or bell pepper sticks with tofu spread and unsalted pumpkin seeds make a delicious and nutrient-rich snack.

Cottage Cheese and Berries

: A winning duo for a refreshing and satisfying snack, providing calcium and fibres.
4. Prepare Quick Snacks in Advance
If you have a little time to dedicate to preparation, these snacks can be made in advance and taken with you for the day:
Energy Bites

: Easy to prepare, they're perfect for an energy boost.

Rice Cakes with Guacamame Spread and Cucumber Slices

: For a light but satisfying snack.

Fruit and Cheese Skewers

: Alternate cubes of cheese with pieces of fruit for a fun and nutritious snack.

Homemade Trail Mix

: Prepare your own mix of nuts, seeds, and dried fruits with a pinch of spices for a sweet-savoury energy snack.
5. Eat Your Snack Mindfully
In the hustle and bustle of everyday life, taking a moment to eat mindfully is essential. Allowing even a few minutes to focus on the flavours and textures of your snack can not only contribute to better digestion but also increase the enjoyment of eating, which will help you feel satisfied and prevent overeating or under-eating. This simple practice can turn a quick nibble into a true rejuvenating break in your day.
Ready to Transform Your Snacking Habits?
Review your snacking habits with the help of a nutrition expert and turn these small moments of the day into opportunities to support your health. Nutritionist services are often covered by most private insurances, making this professional advice easily accessible. Take the first step towards personalized dietary balance and schedule an appointment with a registered dietitian today!