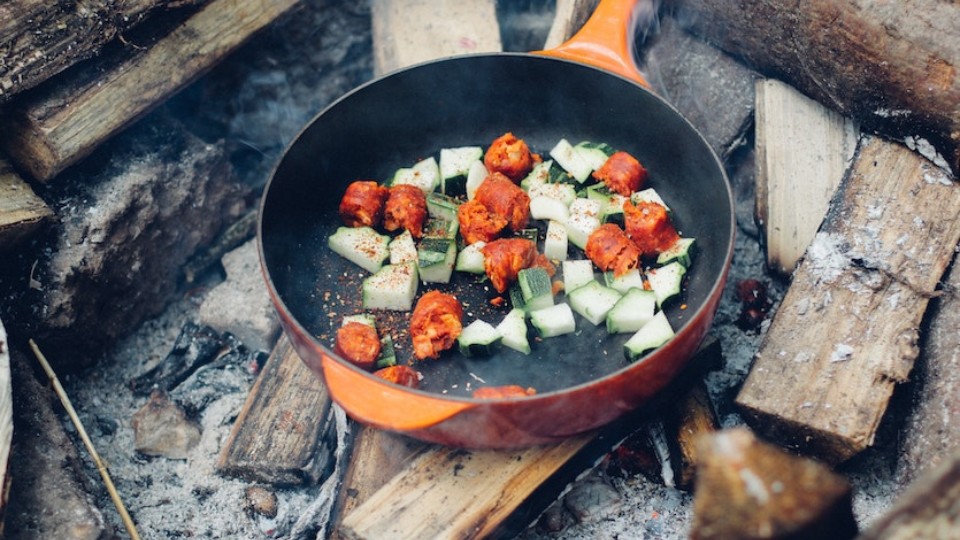 When setting off on a camping trip, the idea of limiting oneself to hot dogs and marshmallows may seem tempting for its simplicity. However, it's entirely possible to eat well outdoors without sacrificing taste or comfort. Here are five tips that will allow you to eat in a balanced and tasty way during your next camping outings.
1. Meal Planning
Meal planning remains the most effective tool for ensuring a balanced diet during your camping holidays. Not only does it help maintain a healthy diet for optimal energy, but it also helps save money and vary culinary pleasures.
Don't forget to organize your equipment! This includes a cooler, a small burner, pots, a pan, utensils, plates, bowls, cups, and other necessities. Good organization facilitates meal preparation and avoids last-minute stress.
2. Modifying Classic Recipes
Transforming your classic recipes can help create more balanced meals without unsettling your family members or friends. For example:
Replace your traditional grilled steak with salmon or trout in foil, accompanied by vegetables and potatoes, also in foil.

Opt for chicken-based sausages, less rich in fat and just as delicious.

Prepare your own sauce for your spaghetti in advance, tastier and healthier than canned sauce.

Try turkey or ground chicken burgers, lower in fat than traditional versions.
3. Create a Pleasant Meal Atmosphere
Camping means enjoying the outdoors and spending quality time with loved ones. This relaxed atmosphere is also the perfect opportunity to practice intuitive eating. Leave your electronic devices aside and create a pleasant atmosphere for meals. By listening to your body and taking the time to fully appreciate your meals without distractions, you promote a healthier relationship with food. Light candles or a camping lantern for evening meal time for an even more welcoming ambiance.
4. Listen to Your Body
On vacation, take the time to savor your meals and chat with your loved ones. It's the ideal opportunity to pay attention to your level of hunger and satiety, before and during the meal. Remember, excessive alcohol consumption can disrupt these signals. So, prioritize moderation.
5. Preservation Tips
Canning is an excellent way to preserve foods at room temperature, like spaghetti sauce or homemade chili. Also consider products that keep well at room temperature, such as canned tuna, peanut butter, canned beans, nuts and seeds, and roasted soybeans. Freezing your meats before departure will keep them fresh longer in the cooler, as will freezing water bottles to serve as "ice packs".
Recipes for Camping
To go further, here are some recipe ideas suitable for camping:
In conclusion, eating well while camping is not only possible, but it can also be a delicious and balanced culinary experience. So the next time you pack your bags to go camping, don't forget these tips!
Need more advice?
If you want more personalized advice on camping nutrition or if you have other questions about balanced eating, don't hesitate to consult a nutrition expert. We are here to help you adopt, far from the diet culture. Make an appointment with a dietitian today!