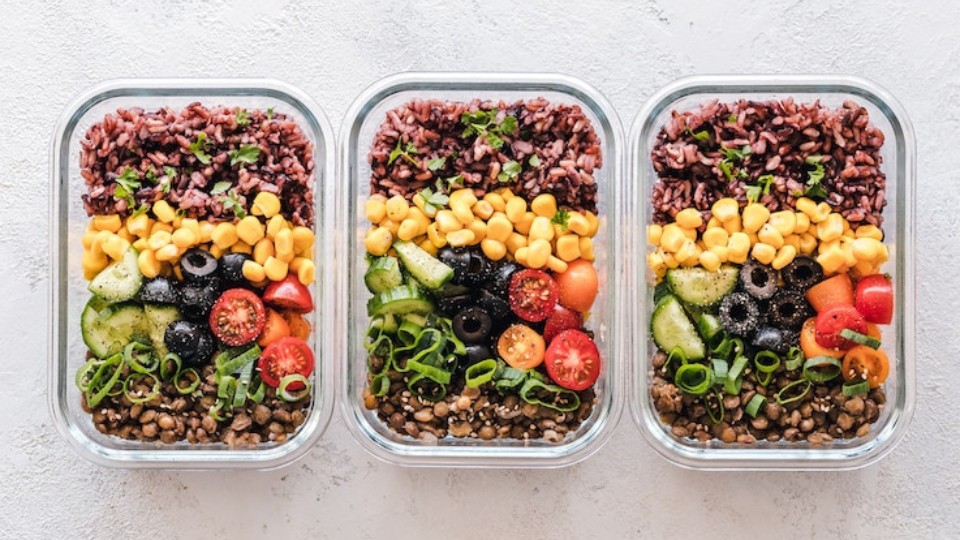 The summer is coming to an end (already!), which also means the beginning of classes for many. In the frenzy of hunting for the blue Duo-Tang folder with an attachment-free pocket and managing a new class schedule, it's also time to get back into the routine of breakfasts, lunches, and snacks. Here are 5 dietary strategies to start the year off right, suitable for both dedicated moms and young students navigating university classrooms.
1. Balanced Breakfast to Fuel Up
Tired of the same old peanut butter toast and short on time in the morning? Don't panic! There are plenty of solutions for quick, tasty, and easy-to-take-to-class breakfasts. Here are a few of my favorites:
Greek yogurt with granola and seasonal fruits: a timeless classic!
Breakfast Tortilla: ready in 7 minutes!
Homemade muffin with yogurt and an apple for "grab and go" enthusiasts
My go-to: overnight oats. There are numerous recipes available online, but I invite you to try this one that was developed by our team.
2. Plan Snacks to Keep Our Brain Alert
To maintain the energy levels necessary for good concentration, a snack is essential! Make sure to include a source of protein to avoid arriving at mealtime feeling famished. Here are a few examples:
Cheese cubes with fruits
Yogurt with Muesli-style cereals
Crudités with yogurt dip
Crackers with homemade hummus/tofu spread
3. ...Those Famous Lunches!
Tired of ham sandwiches? It is possible to quickly prepare a variety of cold lunches! Here are some tips:
Sandwiches: by varying the type of bread (ciabatta, tortilla, pita, sliced bread, English muffin), the filling (tuna, egg, tofu, leftover pork or turkey, smoked salmon), and adding a fancy element (salsa, hummus, mustard, avocado, sprouts of all kinds), the possibilities are endless!
Salads: combine seasonal vegetables, a protein source (cheese, leftover chicken, legumes, Nordic shrimp), and a homemade dressing, and you're good to go!
Assemble-your-own lunch: yes, it's possible to assemble different foods and still have a balanced lunch.
Here are some suggestions for busy students or parents:
Crackers individual tuna can, and crudités
Baked pita, hummus, tomato salad, and bocconcini
Leftover cooked chicken, salsa, corn chips, and garden salad
4. Planning: the Key to Success!
Obviously, none of these recommendations can be implemented if the necessary foods are not in our cupboards.
Without having to face the Saturday morning grocery store crowd every time, planning meals a few days in advance ensures that you have everything on hand and can avoid cafeteria queues. Why not post a list of meal ideas on the fridge to be filled out by the whole family or use waiting times (like at a bus stop) to make a grocery list on your phone? There are several ways to get organized. The important thing is to find what works best for you!
5. Do More to Save Time
Despite our best intentions, there are always weeks when our schedule is disrupted, and cooking becomes our last priority. Having a few dishes in the freezer allows you to have ready-made meals without any hassle. Here are some ideas:
Make 2 batches of muffins instead of one—they freeze very well and provide a quick option for a snack or breakfast.
Planning on making lasagna? Why not make 2 and freeze one, without baking it, for a comforting last-minute meal?
Chicken on sale? Freeze individual marinated chicken breasts!
And if by chance, the famous bowl of cereal or a slice of peanut butter toast becomes the only option available once in a while... it's not the end of the world! You don't have to be perfect all the time.
Wishing you a great start to the school year!