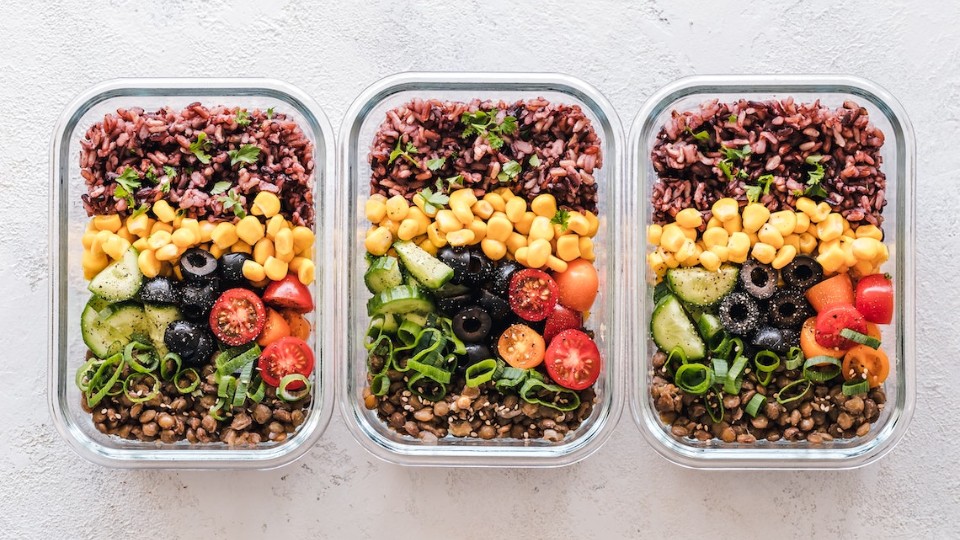 How do we eat a balanced diet without spending hours in the kitchen? This is probably a question that everyone asks themselves several times a week. The answer lies in planning! Here is an interesting alternative, and perhaps even a new way of looking at meal preparation: cooking according to the "prep, freeze and cook" method. Here's how to do it. 
This method is quite simple: you place the ingredients in a freezer-friendly glass container or airtight plastic bag (Ziploc type) and you freeze the recipe. The day before or on the same day, all you have to do is defrost the recipe and cook it. This saves time without compromising on the flavours!
Choosing the Recipe 
First, you need to make sure that the recipe you are preparing is a freezable dish. Check the foods in the recipe. Some vegetables, such as cucumbers, lettuce and sprouts, do not freeze. Other foods that do not freeze well are: cooked egg whites, mayonnaise, yogurt, soft cheeses (e.g. Brie) and fresh cheeses (e.g. Ricotta). Note that pasta, potato chips and rice served cold become grainy and crumbly when thawed. The best recipes to start with may be a stew, a soup or a chili.
Prep
Once you have chosen a recipe, all you need to do is choose the container in which you will place the ingredients. If you have limited space in your freezer, airtight plastic bags are ideal, as they are easy to stack. Otherwise, another option is to opt for a glass or plastic container that can be frozen. The preparation step consists of cutting the vegetables and placing all the other ingredients (sauce, spices, meat, tofu, etc.) in the bag or container. 
Freeze
Once the recipe is prepared and jarred, simply place the bag or container in the freezer. Most recipes can stay in the freezer for 3 months. Then, on the day you want to eat the meal, simply defrost in the refrigerator at least the night before. It is also possible to speed up the thawing process by soaking the bag in cold water for 1 to 2 hours.
Cook
Simply place the ingredients in the pot or slow cooker and follow the usual directions for cooking the recipe.
Best Recipes to Try
You can check out our top 30 meals to freeze article for inspiration.
For more information or support on this food preparation technique, don't hesitate to contact your dietitian. You can also book an appointment with one of our dietitians to help you reach your goals.