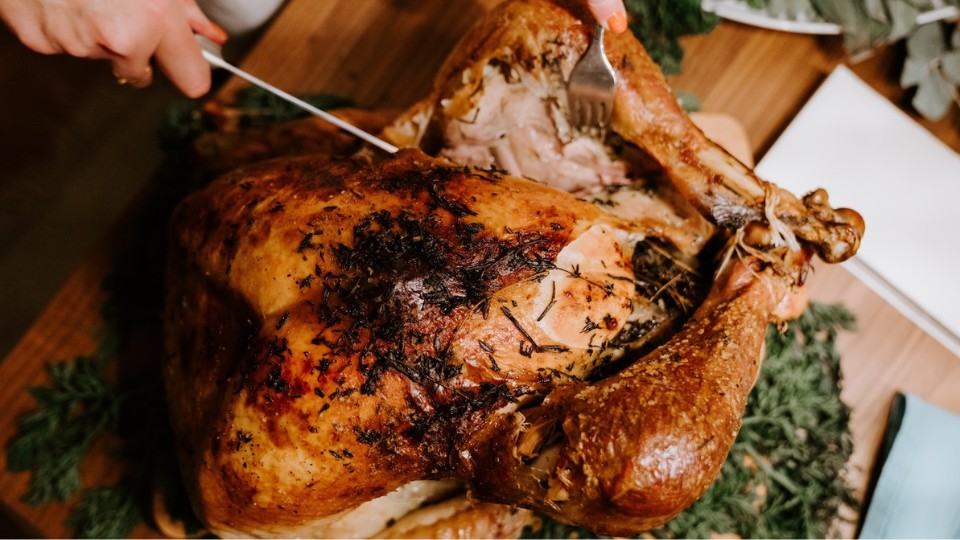 In 2019 in Canada, an estimated 20 % of food was destined for the trash as waste or scrap. The holiday season is a time for food waste. A lot of time is often spent planning holiday meals, but there is also a need to think about what to do with the leftovers. Don't escalate those alarming statistics and use your leftover turkey to make one of the following options.
1. Quick Dinners: Meal Salads or Sandwiches
Get creative and make meal salads and sandwiches with ingredients from your fridge. Turkey is much more nutritious than deli meats because it contains less sodium and food additives.
Here are some options to inspire you:
*Use turkey instead of chicken in these recipes.
2. Mexican Fiesta
Mexican seasoned recipes are a great way to use leftover turkey in a completely different way. Whether it's in meal bowls, tacos or fajitas, turkey cut into strips or ground is perfect. It can also be added to our Mexican salad in a jar for lunches.
3. Stir-fry
Cut the turkey into strips and add it to an Asian stir-fry with other vegetables left over from your holiday meals and a starch such as rice or vermicelli. Our express Asian beef stir-fry is a perfect guide. Just substitute turkey for the beef and use whatever vegetables you have available.
4. A Salsa that Changes Everything
By pairing your leftover turkey with a fruit salsa instead of stuffing, you won't feel like you're eating the same meal all over again. A cucumber and pineapple, mango or tomato salsa will work well with this protein.
5. Use the carcass
Make a tasty homemade broth. It will be perfect for making our homemade ramen soup or our express vegetable soup. Note that turkey broth can replace vegetable or chicken broth in any soup recipe.
Finally, don't forget that cooked turkey can be stored in the refrigerator for 3-4 days. If you don't plan to eat the whole thing within that time, it's best to put it in the freezer where it can be stored for up to 3 months. Now I challenge you to come up with ideas on how to use up leftover dumpling casserole, potato pie, mashed potatoes and cookies for a 100% waste-free Christmas this year! For more tips or advice, don't hesitate to book an appointment with one of our dietitians.