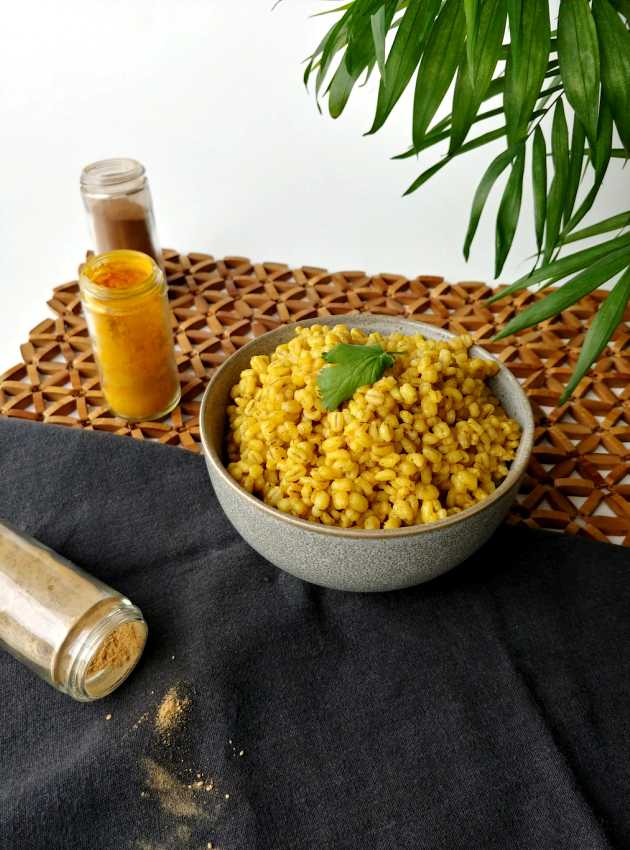 Embark on a Middle Eastern culinary journey with our Spiced Middle Eastern Barley recipe. Discover the perfect fusion of authentic ingredients, crafting a flavorful and historically rich dining experience.
Ingredients
15 ml (1 tbsp) plant-based margarine
1 ml (1/4 tsp) ground cinnamon
1 ml (1/4 tsp) ground ginger
1 ml (1/4 tsp) ground turmeric
250 ml (1 cup) pearl barley, rinsed
625 ml (2 1/2 cups) vegetable broth, reduced in salt
Salt and pepper to taste
Preparation
In a saucepan, melt the margarine over low heat and add the spices. Stir for about 1 minute.
Add the barley and stir to coat well.
Add stock and bring to a boil over high heat. Stir.
Reduce heat to medium-low, cover and simmer for 35 minutes or until the liquid has completely evaporated and the grains are tender.
Season with salt and pepper, if desired, then serve.