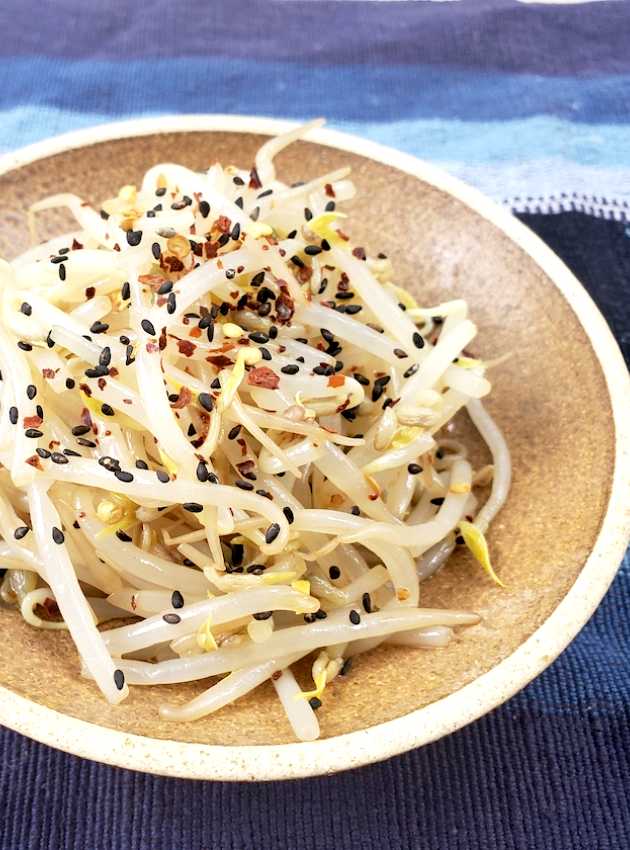 Explore the authentic flavors of Korea with our Korean-style Sprouted Beans (Kongnamul) recipe. Experience an explosion of exotic tastes and a refreshing twist in every bite.
Ingredients
454 g (1 lb) bean sprouts
15 ml (1 tbsp) sodium-reduced soy sauce (gluten free version: gluten-free tamari sauce)
15 ml (1 tbsp) rice vinegar
10 ml (2 tsp) sesame oil
15 ml (1 tbsp) sesame seeds
5 ml (1 tsp) red pepper flakes (optional)
Preparation
Fill a large pot with water and bring to a boil over high heat.
Add the bean sprouts and cook for 2 to 3 minutes, then drain.
In a medium bowl, combine soy sauce, vinegar and oil. Add bean sprouts and sesame seeds and mix well. Add red pepper flakes (optional) for a spicy result.
Can be served hot, warm or cold as an accompaniment to a protein-rich dish such as our Vietnamese Grilled Lemongrass Chicken recipe.
Notes
Can be stored for 4 days in the refrigerator in an airtight container.