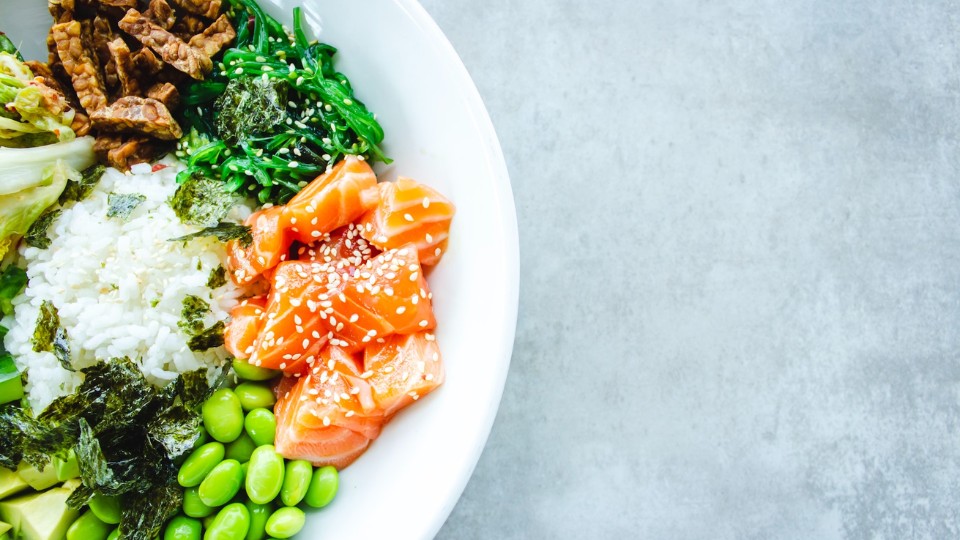 What are FODMAPs?
Originally designed for sufferers of IBS, the low FODMAP diet helps digestion and is kinder to the stomach, helping increase the number of healthy gut microbes you have. Nowadays, lots of people are trying a low FODMAP diet to see what it could do for them! If you're thinking of giving it a go, you're certainly not alone.
But, with such a restricted diet you do have to be more careful about getting all the vitamins and minerals you need. Luckily, our dietitians are here to help!
Take a look at our top picks of foods that are low in FODMAPS and nutrient-dense for a healthy, gut-happy diet.
Baby Spinach
If you're looking to add a healthy kick to your diet, start eating tons of baby spinach - and we do mean tons! Baby spinach is full of iron, calcium, magnesium, vitamin A and lots of other essential vitamins and minerals, helping you fight off diseases and keep your body functioning as it should.
Healthy Zucchini
Zucchini is easily digested, super versatile, and great for your health! It has high water content and contains both insoluble and soluble fiber, perfect to help your stomach digest it with ease. It's also rich in disease-fighting antioxidants, helping you stay fit and healthy for longer!
Check out our recipe for a Mediterranean Style Sole to start adding more zucchini into your diet.
Tasty Tofu
When it comes to foods for a low-FODMAP diet for women and men, tofu is always a great choice. It's naturally high in protein, easily digested, and it's low in fat and sodium making it a great meat alternative. Add your tofu to a Tasty Poke Bowl for a healthy lunch or dinner that'll leave you feeling full without feeling bloated!
Cottage Cheese
This fresh cheese is a great ingredient if you're looking into how to help digestion as it's high in probiotics, which we all know are the guts best friend. Check out this delicious Cottage Cheese Lasagne for a tasty treat that's still kind to your stomach.
Chia Seeds
Adding chia seeds to your diet is such an easy way to improve your health without compromising your gut. Easy to digest and full of essential Omega 3 fatty acids, they're great for your heart and your stomach! Take a look at our Raspberry and Basil Smoothie Cubes with chia seeds to make healthy breakfasts easy.
Marvellous Millet
Millet is one of the less common foods on the list, but it's very healthy! It's a prebiotic and contains tons of fiber, too. Why not try our Stuffed Tomato Recipe and see what millet could do for you?
Nutritious Oats
Oats are one of the healthiest grains you can eat. They're gluten-free and full of important vitamins, minerals and antioxidants. Add them to your daily diet with these Cookie Dough Energy Bites!
Sweet Raspberries
If you've got a sweet tooth, you'll be happy to hear raspberries are low FODMAP! They can also protect against cancer, diabetes, arthritis and many more diseases. Get a deliciously sweet health kick with our Raspberry Jam Recipe.
More Foods Low in FODMAPS
If you'd like to hear about more healthy foods that are low in FODMAPS, check out more of our delicious recipes! As expert nutritionists, when it comes to food we know what we're talking about. If you'd like help with a low FODMAP diet, be sure to get in touch with our team.