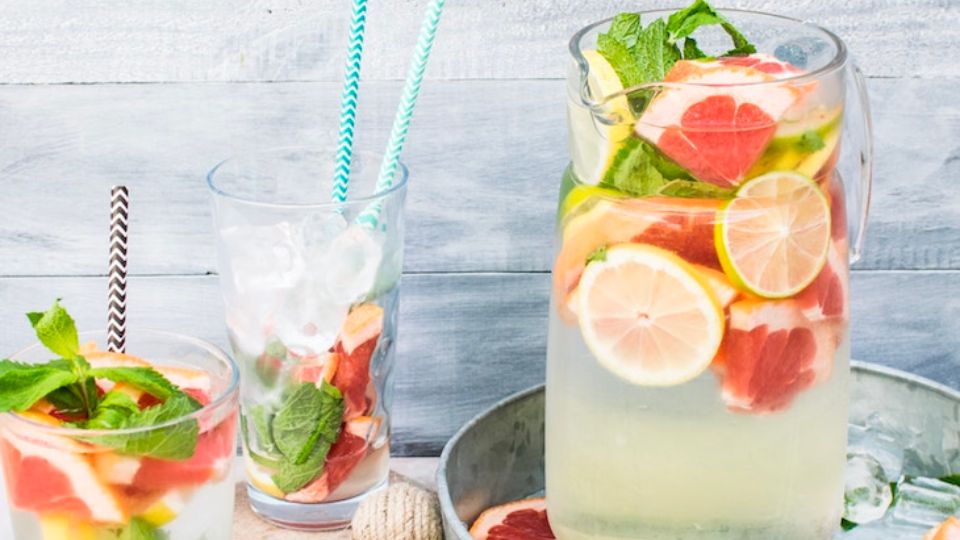 It's summer time YAY! We're so lucky to have such a warm summer, but it seems like we always feel like eating refreshing food and we sometimes lack inspiration. Here's our TOP 10 recipes for hot days #everydayofsummer!
Ok, I know a green lemonade with spinach sounds wierd! But trust me, it's so worth the try. Bonus : It's packed with vitamin C!
I think this is our favourite summer recipe! Yes, it takes a spiralizer, but it's not very expensive and allows you to make lots of fun recipes!
Admit it, if something screams summer, it's definitely watermelon! This recipe is super simple and if tofu isn't your thing, swap it for shrimps, chicken or salmon!
It seems like when it's hot outside, drinking water isn't satisfying. But drinking fruit juice is not a great habit considering the consequences of liquid calories.... So infused water is perfect to quench your thirst and give a delicious fresh taste to your taste buds.
It's a little twist on traditional salsa and it's so good with chips, but also on fish or chicken or in tacos!
So practical for busy mornings or as a post-workout snack! You can even enjoy this after a run in the sun.
Because when it's warm, it's much more fun to take the BBQ out than to open the oven. By being outdoors, it allows us to enjoy our summer even more.
Simply a classic that always tastes good! It's my go to in the summer when I don't know what to make… with a delicious peanut butter sauce, yum!!
Gaspacho from Fraîchement pressé
A great Spanish-style cold soup that requires no heat and gives us the impression to be near the Mediterraneean coast.
It's like ice cream, but made from frozen bananas. It's a little bit of a mix between a soft serve and frozen yogurt, but there is no cream, only fruit!
So fun to make with children! They'll be able to enjoy them as a snack on a sunny afternoon.