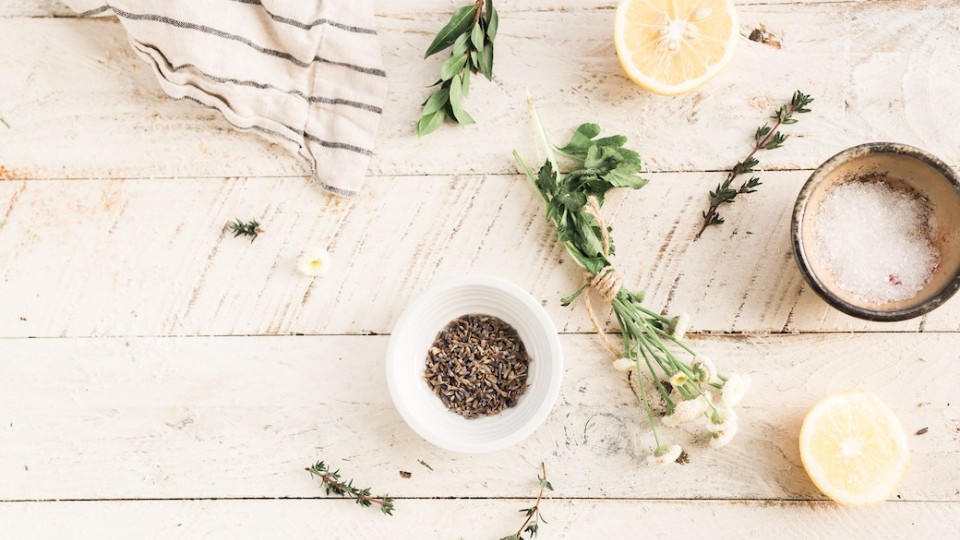 At the beginning of autumn, it's time to finalize the garden harvest. Herbs are often underappreciated because we don't know how to use them. Here are some ideas for using them in your cooking. Whether they come from your own garden, your neighbor's garden, or the grocery store, you'll learn to embrace them with the following!
Why use herbs?
Simply because it's an excellent way to add flavor to our dishes, enhancing the pleasure of enjoying a home-cooked meal! This flavor addition also allows for a reduction in the amount of salt used in meals, reducing the risk of hypertension. Herbs are also great allies for people who need to avoid onions and garlic due to irritable bowel syndrome.
Storage
Fresh herbs can be stored in the refrigerator for up to 1 week when wrapped in damp paper and placed in an airtight container. Their storage life can be extended (2 to 3 weeks) by placing the stems in a jar with a little water in the refrigerator.
Herbs can also be dried by hanging them upside down on a string. Dried herbs can be stored for up to 1 year in a dry place away from light. Alternatively, they can be chopped and frozen in bags or airtight containers. This way, they retain their fresh appearance and are ready to be used. In this case, they should be added directly to the preparation without thawing. Basil does not freeze well directly as it turns black. It is recommended to mix it with oil and make basil-infused oil cubes for the freezer.
Dill
Dill is useful for seasoning sauces and pairs well with fish. It can be mixed with plain Greek yogurt or light mayonnaise to make a quick sauce. It's excellent in a fish burger! By adding cucumber to this mixture, you get a tzatziki dip that goes well with raw vegetables and crackers. You can also mix dill with plain Greek yogurt and a drained can of tuna to make a tuna spread to add to salads, crackers, or wraps.
Basil
Basil is well-known for its use in pestos, tomato sauces, and pizza sauce. Basil is also great for flavoring water, with or without added fruits. Its flavor pairs particularly well with watermelon or cantaloupe. Try a watermelon salad with cherry tomatoes, bocconcini, and basil - it's delightful!
Chives
Chives go well in green salads or omelets. They can also be used to season white sauces made with yogurt or mayonnaise. It is best to add chives at the time of serving. You can also make herb-infused oil or butter.
Cilantro
Personally, I could put cilantro in everything! It adds a little something extra to all Asian and Mexican meals, as well as salads. It is best to add cilantro towards the end of cooking to preserve its aroma. Here are some recipes from our website that use cilantro:
Tarragon
It is best to consume tarragon in its fresh (or frozen) form, as it loses its flavor when dried. It pairs well with sauces, meats, and fish. It also adds an interesting taste to soups.
Mint
Mint brings freshness to any dish, whether it's in vegetable salads, fruit salads, or sauces and dressings. Like basil, it can also be used to flavor water.
Oregano
Most commonly used in its dried form, oregano is often found in Italian cuisine for tomato sauces and pizzas, as well as in Greek cuisine for chicken marinades. Oregano, olive oil, lemon juice, white vinegar, parsley, basil, salt, and pepper make an excellent blend for flavoring chicken.
Thyme
Thyme is excellent for seasoning vegetables and potatoes. Roasted in the oven with a little oil, it's a delight! It integrates well into simmered meals such as stews and soups.
Here are some recipes for flavored waters that allow you to use certain herbs:
If you haven't done so already, maybe you'll want to start an herb garden next summer? ;)