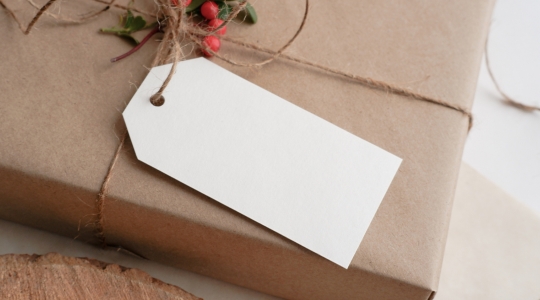 The holiday season is a celebration that has a great impact on the environment: overconsumption, food waste, large amounts of waste and packaging, etc. Starting with small green actions can be a great way to end the year.
The Next Chance team offers you 5 tips to wrap your Christmas gifts greener:
1. Use a Dishcloth Found at Home
All it takes is a little creativity to wrap your gift in a piece of fabric found at home and add some decorations. Tree branches, pine cones and you're done! To make wrapping easier, use your tissue, cereal and shoe boxes to give a regular shape to your object to wrap.
2. Get a Furoshiki Type of Fabric Packaging
For those who prefer to choose a fabric especially for the occasion, there are also "furoshiki" type gift wrappings sold by boutiques and zero waste companies in Quebec. You can then reuse your fabric base for your gifts or as a napkin.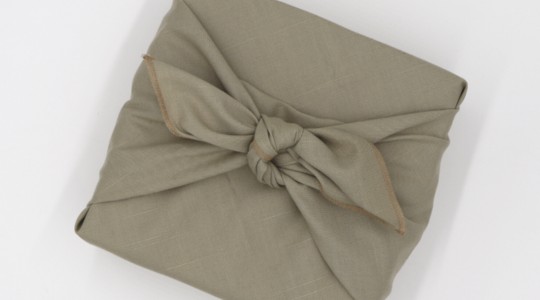 In other words, there are many options available to you. Visit Christmas markets to discover artisans who offer these products to encourage local purchases.
3. And If You Think Green Packaging Is Boring...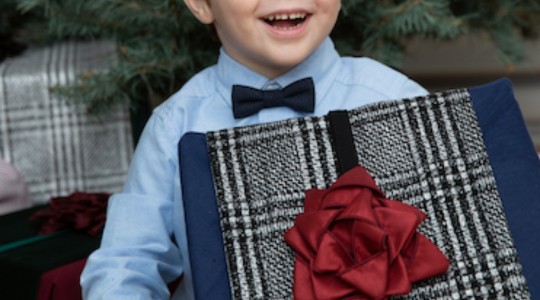 Next Chance, a Quebec based company, launched a new concept of gift wrapping in 2020. It is a 3-piece package that can be used to easily wrap different types of gifts. It also offers a variety of eco-friendly packaging made from salvaged fabrics. You'll even find reusable cabbage! You can recover your wrapping from year to year and even make new arrangements between them to reuse them for birthdays, Father's Day, Mother's Day and much more. The remaining question is whether to take back the wrapping or to make it part of the gift itself?
Don't hesitate to consult their website to discover many original ideas and not boring at all!
4. Wrap with Kraft Paper
Unlike metallized paper, kraft paper is mostly recyclable. The less ink and pattern there is, the less damaging it is to the environment. Pinterest is full of images for your kraft papers. All you have to do is get out your crayons and use your creativity to decorate your packaging. Don't forget to recycle them when they are unwrapped!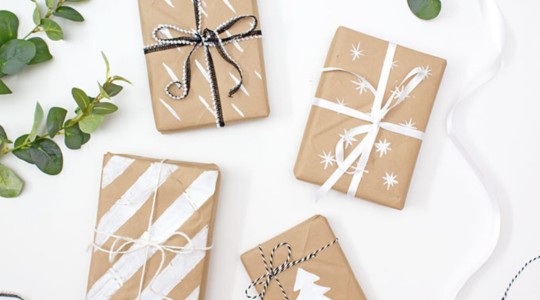 5. Forget About Wrapping
It's easy to give in to the pressure to consume more during the holiday season by buying lots of things, and gift wrapping is no exception. It is possible to make sustainable gifts and avoid wrapping them. We know about virtual gift cards, but there are several other gifts that don't require wrapping. Give a getaway like the ones from Quebec-based Coffrets Prestiges. Give the gift of time, a spa package, an escape game for two or even dinner at a local restaurant!
The important thing is to start making small changes one at a time. You can even start by swapping your good old paper cabbage for a fabric cabbage! The impact will be greater if you manage to change one small thing at a time than if you go overboard without really taking action. Don't buy 10 rolls of kraft paper for example! You will surely become an inspiration for your friends and family to do the same next year. So what green packaging tips will you start with?
 
Discover also 10 ideas for an eco-friendly Christmas!