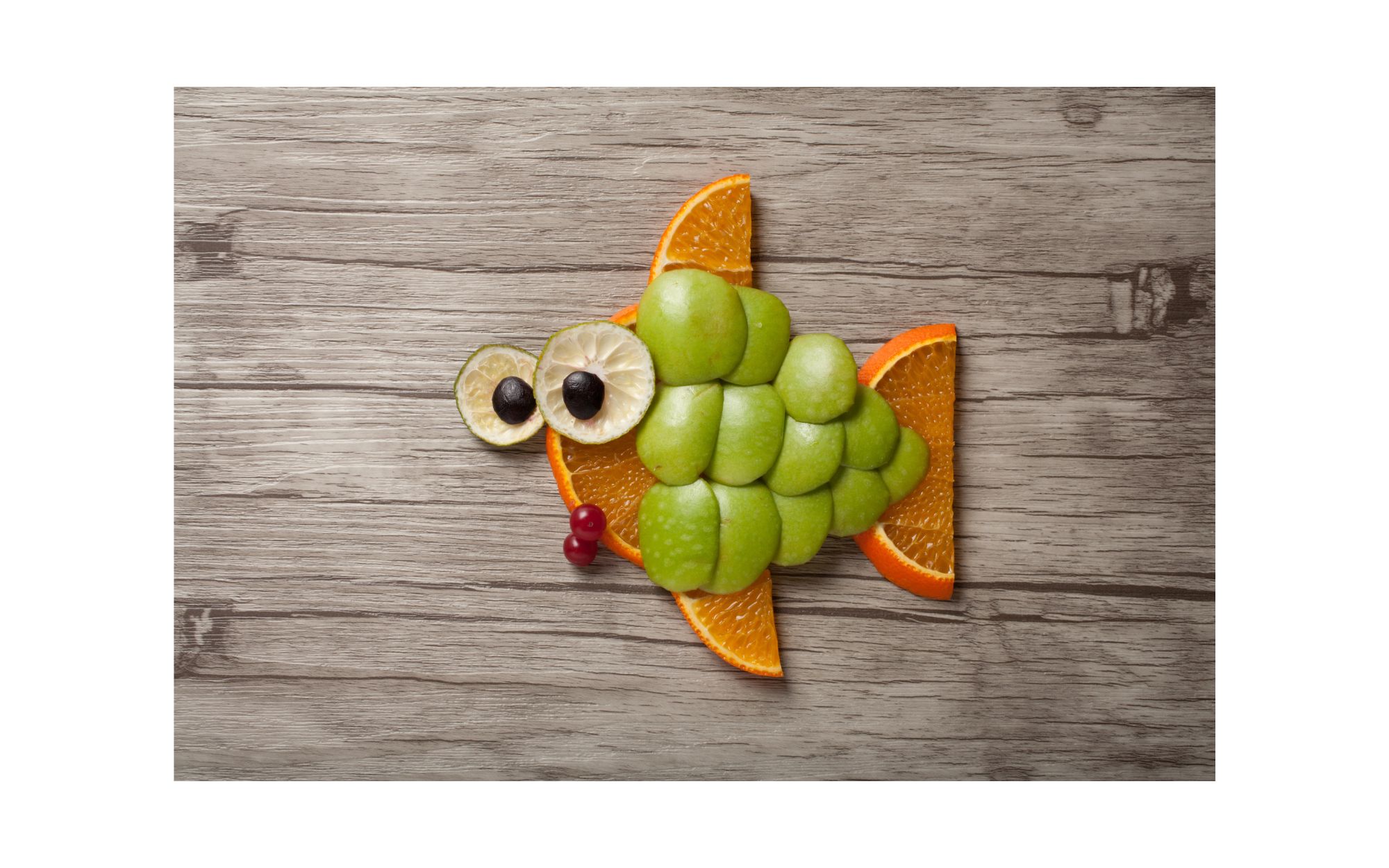 We all know that kids can be particularly picky when it comes to eating fruits and vegetables. However, given the importance of our children's health and well-being, it is possible to make these foods both enjoyable and interesting without having to rely on complicated recipes. Are you ready? Here are some fun shapes to make tasting fruits and veggies an unforgettable and healthy adventure for little ones.
1. The Grape Hedgehog 
Take a potato, a pear, or an avocado cut in half as the base. Use toothpicks to attach grapes in a way that creates a small hedgehog. You can even use cloves or small carrot pieces for the eyes.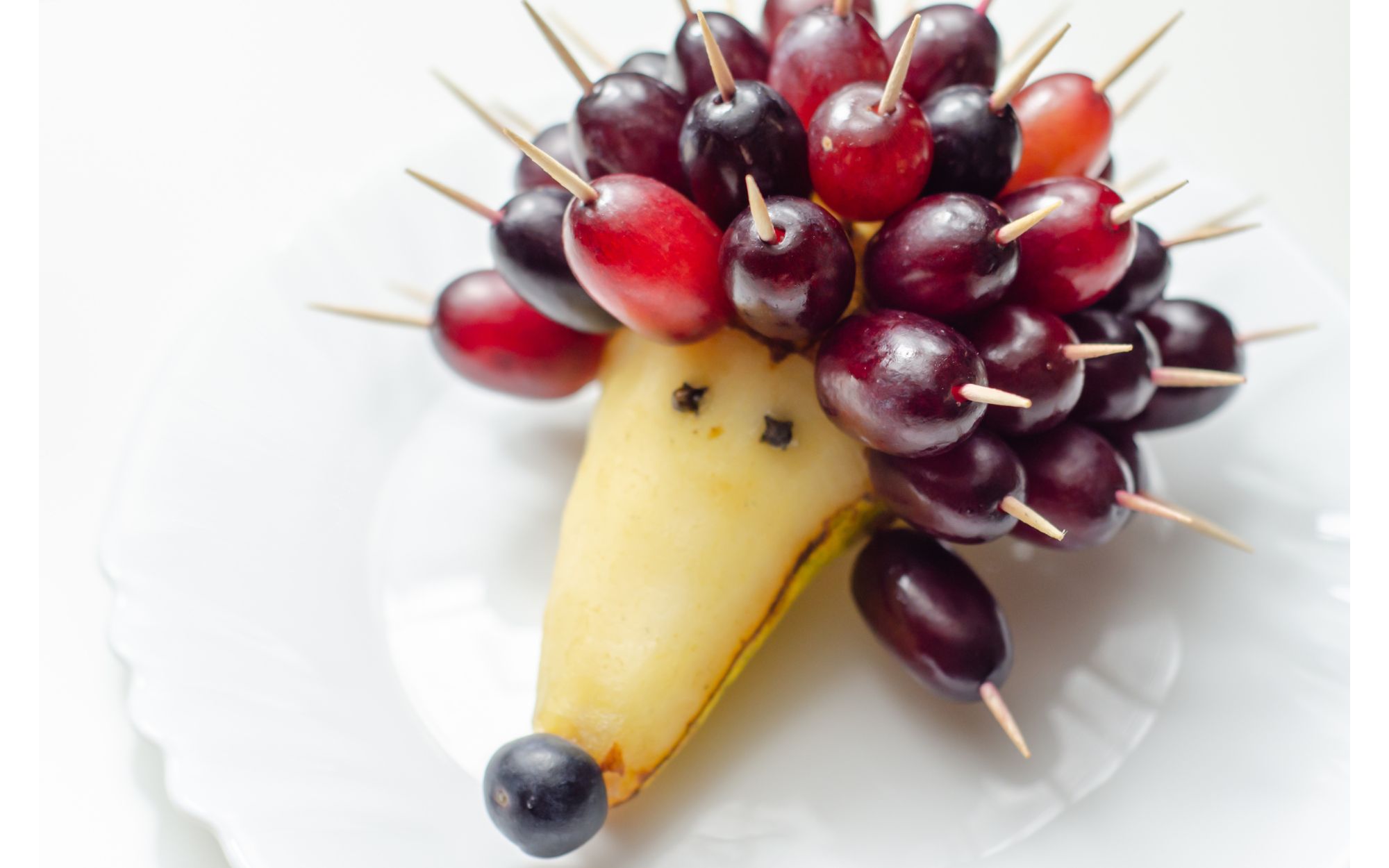 2. The Magical Garden
Create a tiny enchanted garden on a plate. Use cucumber slices for the trees, broccoli florets for the bushes, and carrot rounds for the flowers. Add small animals made of grapes or berries to complete the picture.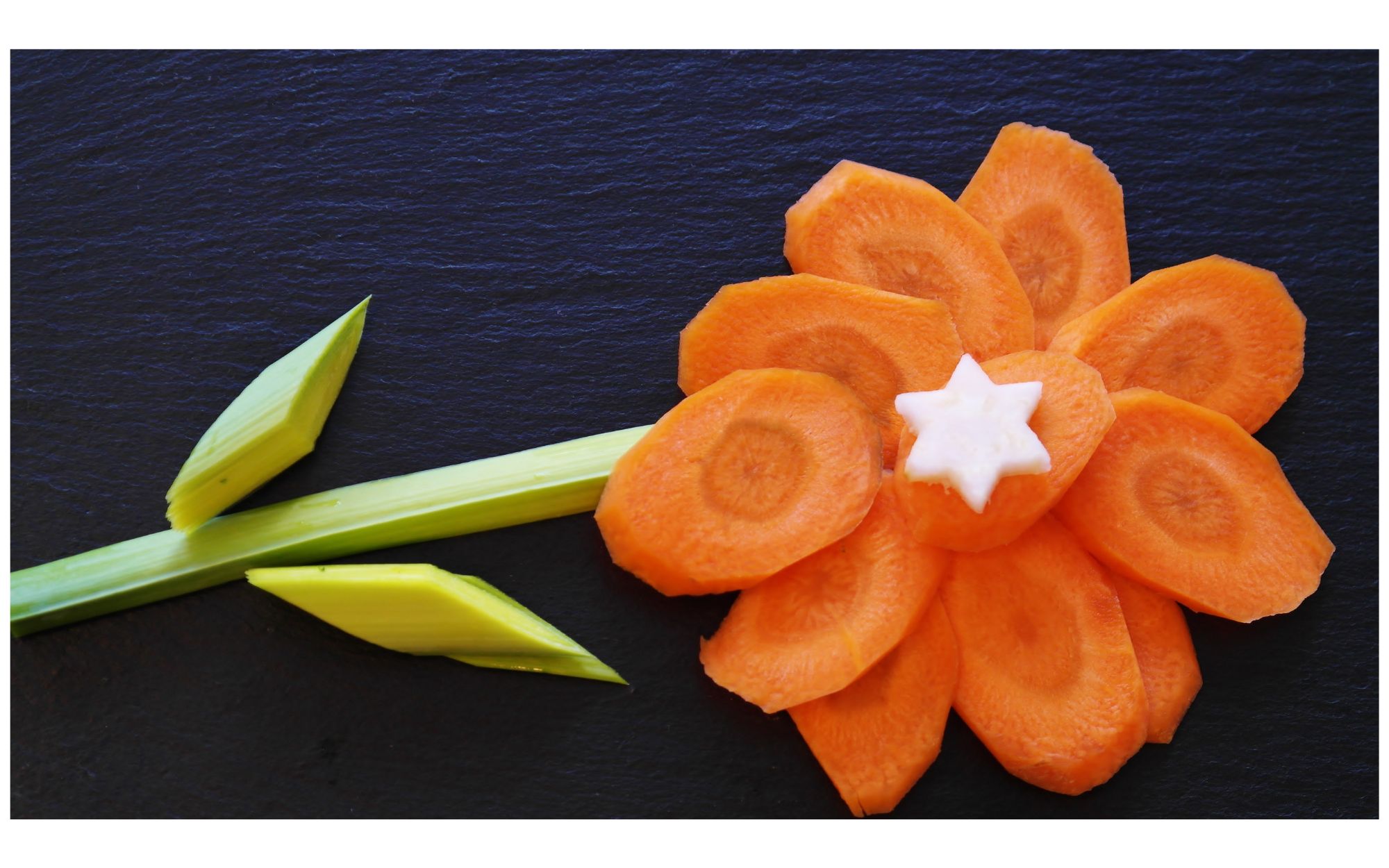 3. The Smiling Man
Use a watermelon slice for the face, banana rounds for the eyes, a strawberry for the nose, and apple slices for the smile. Now you have a smiling man ready to be eaten!
4. The Rainbow on a Skewer
Take fruits of different colours and thread them onto a skewer, following the order of the colours of the rainbow. A fun way to introduce the concept of colours while encouraging the tasting of various fruits.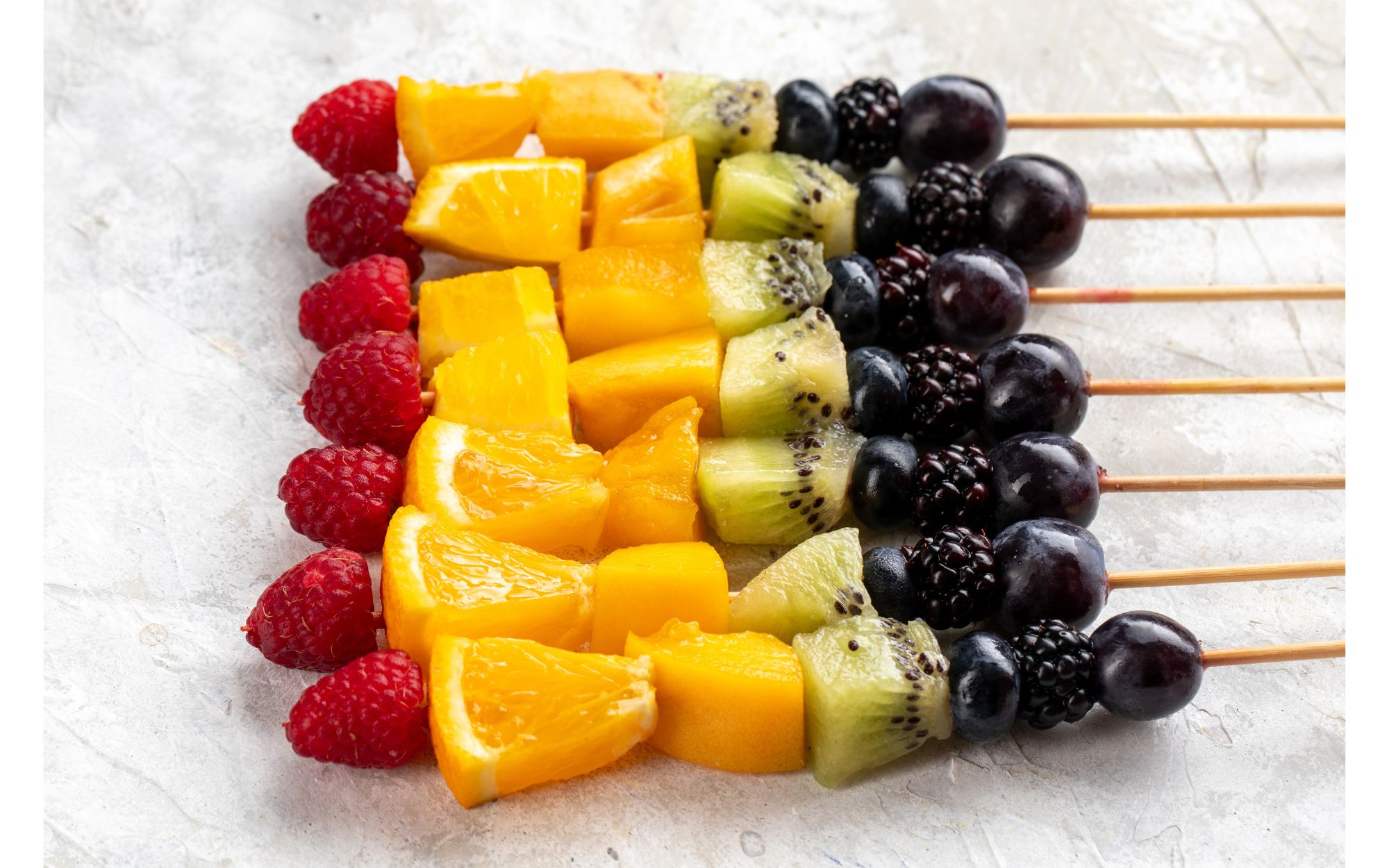 5. The Green Caterpillar
Make an adorable caterpillar by lining up green grapes on a plate. Use a red grape or a small tomato for the head and add thin cucumber slices for the legs.
6. The Radiant Sun
Create a radiant sun using an orange slice as the centre and pieces of mango or melon as rays. A sunny way to start the day!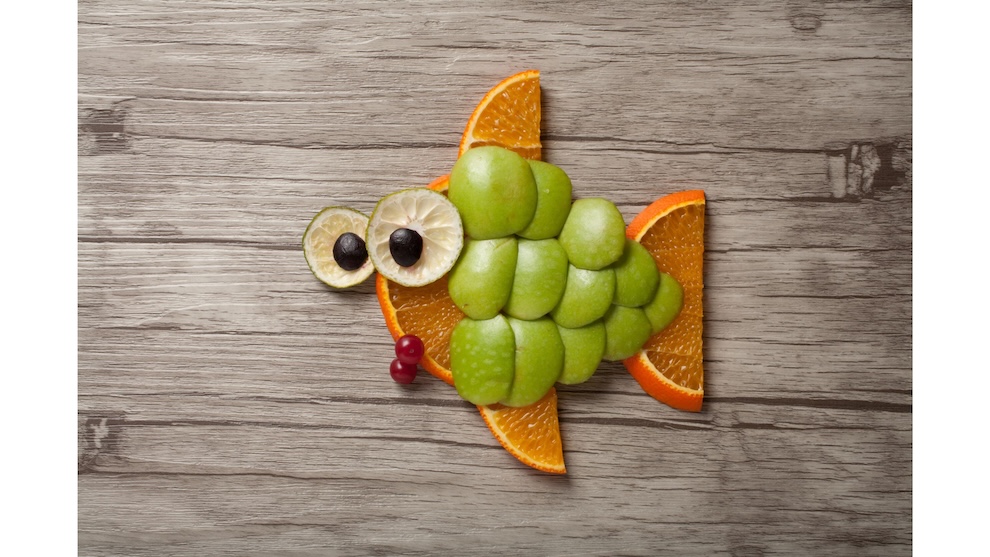 7. The Fish in the Ocean
Use a red pepper slice for the fish's body, carrot rounds for the fins, and an olive for the eye. Complete it with cucumber slices for the ocean waves.
8. The Enchanted Broccoli Forest
Arrange broccoli florets upright to create a small forest. Add small animals made from pieces of cheese or vegetables to bring your scene to life.
9. The Veggie Train
Use zucchini pieces as wagons, and small carrot pieces or peas as wheels. Load each "wagon" with different vegetables or fruits.
10. The Fruits and Veggies Zoo
Create a mini zoo using different fruits and vegetables to represent animals. For instance, a banana can become a snake when it's cut and shaped into an "S." A halved kiwi can serve as the "ground" on which "animals" made of berries or vegetable pieces can stand. Use carrot pieces to create small zoo barriers. It's not only a feast for the eyes but also an interactive way to introduce a variety of fruits and vegetables into your children's diet.
Who said eating fruits and vegetables had to be boring for kids? With a touch of creativity, these fun shape ideas can turn mealtime into a moment of discovery and play.
Book an Appointment With a Nutritionist!
Looking to take a deeper dive into intuitive and playful eating for your children? Contact us at TeamNutrition to book an appointment with a nutritionist. Discover personalized advice for a healthy diet that pleases the whole family