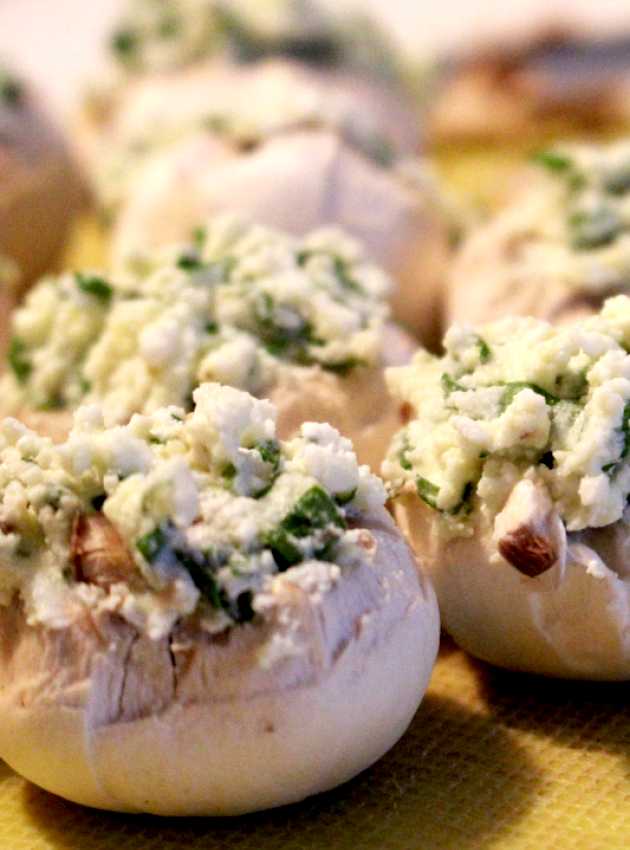 Dive into our irresistible recipe for Spinach and Ricotta Stuffed Mushrooms. These delectable bites feature tender mushrooms filled with a creamy blend of spinach and ricotta, creating a burst of flavors. Try them today for a truly satisfying appetizer!
Ingredients
15 mushrooms
15 ml (1 tbsp) olive oil
125 ml (½ cup) ricotta
125 ml (½ cup) minced spinach
60 ml (¼ cup) fresh cilantro
60 ml (¼ cup) fresh parsley
15 ml (1 tbsp) dried mixed herbs
1 garlic clove, minced
15 ml (1 tbsp) parmesan
Salt and pepper, to taste
Preparation
Preheat the oven to 350°F and line a baking sheet with parchment paper or aluminum foil.
Clean and dry the mushrooms and remove their stems. Arrange them on the baking sheet and drizzle with olive oil.
Combine all the other ingredients in a bowl.
Using a spoon, fill each mushroom with the ricotta mixture.
Roast in the oven for 25 minutes, or until the filling looks well grilled.