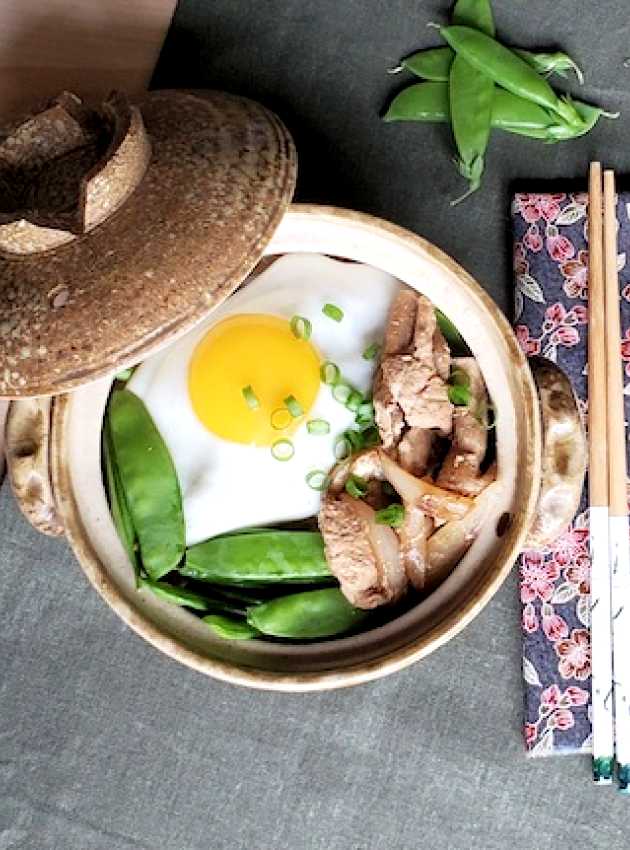 Indulge in the mouthwatering flavors of our original Japanese Beef Rice Bowl (Gyu-don) recipe. Tender beef simmered in a savory sauce, served over steamed rice, creating a delightful fusion of textures and tastes.
Ingredients
15 ml (1 tbsp) of canola oil
1 medium onion, sliced
300 g (⅔ lb) of thinly sliced beef for Chinese hot pot
15 ml (1 tbsp) of sugar
30 ml (2 tbsp) of sake*
30 ml (2 tbsp) of mirin
30 ml (2 tbsp) of reduced-sodium soy sauce
30 ml (2 tbsp) of water
4 eggs
2 green onions, chopped
Note: Sake can be substituted with white wine or beef broth.
Preparation
In a saucepan, heat 10 ml (2 tsp) of oil over medium heat. Add the onion and cook until tender, about 5 minutes. 
Add the beef and sugar to the saucepan, mix well, and cook for 2-3 minutes until the meat browns. 
Add the sake, mirin, soy sauce, and water, then continue cooking for 2-3 minutes. Set aside.
In a large non-stick skillet, add the remaining oil and heat over medium-high heat. Cook the eggs until the whites are set and the yolks are partially cooked (sunny-side up). 
Serve the beef and sauce with brown rice and a side of vegetables of your choice, place the egg on top, and garnish with green onion.