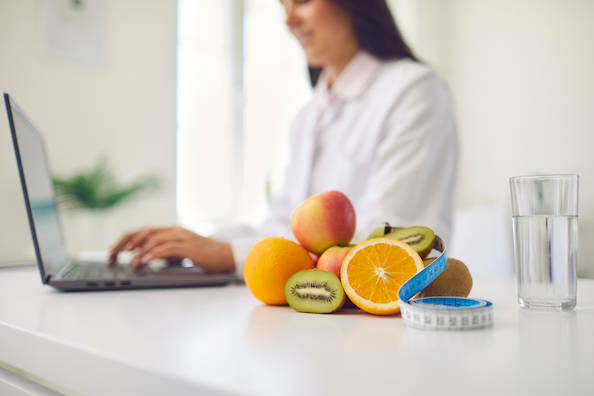 When you think of a dietitian, first you may think of weight loss. But did you know that dietitians and nutritionists offer health solutions that can improve the quality of life for almost everyone?
Read on for five reasons to choose a registered dietitian or nutritionist in Toronto.
1. Address Health Issues Like Hypertension, High Cholesterol, Diabetes, and More
High blood pressure is often called the silent killer because its impacts aren't noticed easily. Conditions like high cholesterol, diabetes, and irritable bowel syndrome can cause long-term health concerns that can impact quality of life.
Our registered dietitians and nutritionists can create meal plans to prevent or improve the risk of these conditions. Through simple healthy eating steps, you can once again get the life you love back.
2. Feel Your Best During Menopause
Menopause brings a variety of changes, such as mood swings, hot flashes, fatigue, and more. Good lifestyle habits and proper nutrition can help ease these symptoms.
The guidance of a registered dietitian or nutritionist can make this life transition period easier. Proper nutritional balance also helps prevent menopause-related conditions such as osteoporosis.
3. Learn How to Eat Mindfully
Did you know that there are different types of hunger? Recognizing your body's signals for what food it needs and when helps you maintain a healthy lifestyle.
By eating mindfully, you can build or rebuild a positive relationship with food.
A consultation with a registered dietitian or nutritionist gives you tools to support a healthy relationship with food. Learn how to enjoy eating again.
4. Help Your Family Develop Healthy Eating Habits
Healthy habits start at a young age. It is never too early to learn how to be a healthy eater.
Do you have a picky eater in your family? Yes, a registered dietitian offers support to make mealtime more pleasant for the whole family.
Our registered dietitians and nutritionists offer services for the whole family. Whether you want your family to learn the basics for maintaining life-long health or you want to address a specific dietary issue, early intervention is key.
5. Jump Start Your Weight Loss
Weight loss is a journey that you don't have to travel alone. With a registered dietitian or nutritionist, you have a specialist at your side.
Registered dietitians and nutritionists can evaluate recipes or menus, evaluate food journals, and even create meal guides for your particular needs.
The support provided by your registered dietitian or nutritionist is personalized for you. A registered dietitian or nutritionist provides you with life-long skills to help you achieve your ideal weight and maintain a healthy body.
Find a Registered Dietitian Nutritionist for Your Specific Needs
Whether you have a medical issue to address or just want to feel your best, a healthy lifestyle starts with the proper foods. Our registered dietitians and nutritionists in Toronto offer support for a variety of healthy living goals.
A good life starts with healthy habits. See what our professional team can do for you today.