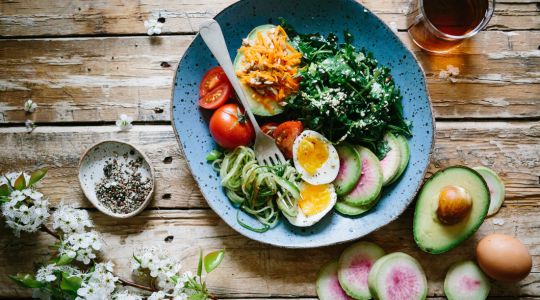 After spending quite some time at home now with the pandemic you may be thinking about getting some nutrition help as you start moving again and feel better. Trying to find a dietitian is the right step to get the correct professional support and guidance to do things the right way. To first remove some confusion, both Dietitian and Dietician are correct spellings in Canada. Dietitian is mostly used in the East and West, and Dietician is most often used in Central Canada.
But what should you look for in a dietician, and how do you find the one that best fits your eating habits?
For a breakdown of the best ways to find a registered dietitian whether that's a local dietitian in Toronto, a dietician in Calgary and Edmonton, or any other city, then this article has you covered. Keep reading, and we'll help you look at the important things in order to find a dietician to fit your needs!
Do Your Research
One of the best tips to help you find a dietician is to do your research.
Figure out what a dietician - nutritionist can do for you and why you want to see a dietician. It's also important to note that dieticians aren't there to just provide you a meal plan and check in on how you're doing.
Dieticians help you in establishing healthy relationships with food, eating disorder healing, on top of weight loss aid. On top of that, they are qualified to support the needs of any medical condition you may have like diabetes or other hormonal issues.  
A reputable clinic offering dietician services should have biographies and profiles of their dietician team. This helps potential clients to see the background of a potential professional along with their interests and specialties. It can help clients pick the dietitian that speaks to them the most.  
Online Reviews can be the best referral network you can tap into for help in finding a new restaurant, a grocery store, and even find a dietician.
Instead of guessing how the person will be during your meetings, online reviews can let you know a client perspective dealing with the dieticians you're looking at. Additionally, if a reviewer is struggling with the same issues, like an eating disorder, you can learn abour their appreciation of the dietitian service.
Looking at Dietitian Reviews takes the guesswork and anxiety out of wondering how your appointment will be and if the team of registered dieticians is right for you.
Look Up Credentials
Credentials matter.
A registered dietician goes through extensive schooling to receive their degree and then must pass testing in order to be able to use the registered dietician or RD title behind their name. By choosing dietitians from a credible entity, you at the very least know the company did their due deligence before they were hired. 
You want to make sure you are selecting a highly trained individual with the right designation so that you are being properly taken care of in the best professional capacity. Anyone can pull information off the internet regarding nutrition, but a registered dietician makes sure to understand who you are and where you need help to holistically support you on your health journey.
Where Are They Located?
Location, location, location. When you're on the hunt to find a dietitian - nutritionist for your needs, location can be an important factor.
Take into account your situation. Do you have a car? Do you take the bus? Do you prefer walking? The distance from your home and even the parking situation is important when you're picking a registered dietician.
Check out the location of the dietitian clinic you want to see and the neighborhood it is in. That might be a deal-breaker for you in your decision-making process. Otherwise, if the quality of the dietician is more important than the location then you book what feels right for you, wherever they might be. Now with Online Dietitian Consultations, you have the power to choose the best bit, not only the best location.
Look Up Office Hours
If you're someone who works ranged hours and want to work with someone who has more flexible hours then checking what time the registered dietician works is important.
Most dieticians operate at a 9:00 am to 5:00 pm capacity like a regular doctor's office. Because we are a large team of dietitians, we can cover 7am to 8pm for possible consultation bookings. Some dietitians on our team also operate on weekends.
If you find someone you really like but they work hours that may not work for you, don't hesitate to ask them about accommodations or if they hold extended hours to select patients. It's better to ask and know than to not ask and miss out. 
Check For Virtual Appointments
With the addition of various stay-at-home orders due to COVID, popularity has surged in various clinics taking up virtual dietitian appointments with the registered dietitians. 
On your quest to find a dietician, looking for ones that offer virtual appointments probably should be on your radar as we continue the fight with COVID. Our previous level of normal isn't set to return for quite some time and it can be a comfort to know that your appointments and progress don't need to halt in the meantime.
Ask the offices you are contacting on whether they do phone and/or video visits to make sure you have consistency in care along the way.
Find a Dietitian For You Today
Trying to find a dietician doesn't have to be difficult if you know where and what to look for. Make sure to list out your priorities and wants for a dietician so that you're looking for the right person for the job. 
In instances where you are unsure of who to contact, most offices are capable of matching you to the appropriately trained individual who can help you with your case.
Ready to start working with a registered dietician today? Contact us to book a consultation with a practitioner.