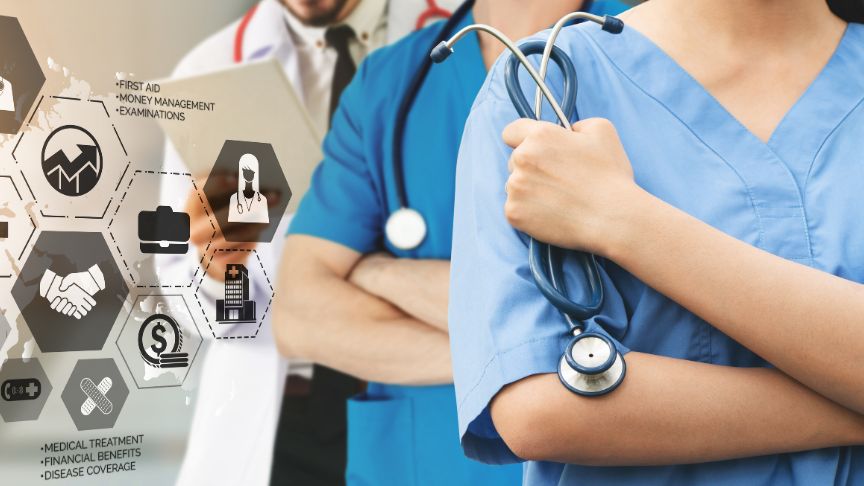 Historic Expansion of Health Benefits for Public Service Employees
July 1, 2023 marks a significant advancement for the Public Service Health Care Plan (PSHCP). After successful negotiations, Canada Life Assurance Company announced the introduction of coverage for nutritionist-dietitian services for all PSHCP participants. This important enhancement reflects a growing awareness of the importance of nutrition in promoting employee health and well-being.

Your employer still doesn't cover dietitians? This is the perfect time to seize the opportunity and present the new benefits of the public service to your employer.
The Impact of a Nutritionist-Dietitian on Your Health
A registered dietitian plays a crucial role in providing you with personalized recommendations based on your health condition, dietary habits, nutritional needs, and health goals. In addition to contributing to the prevention and treatment of various chronic diseases such as diabetes, hypertension, and hypercholesterolemia, a nutritionist can help you achieve a healthy weight, improve your athletic performance, and optimize your daily energy levels.
Why Consult a Nutritionist-Dietitian?
Consulting a nutritionist offers several benefits. Firstly, it provides you with reliable, scientifically-based advice to better understand and master your nutrition. Additionally, a personalized approach allows you to establish a nutrition plan tailored to your specific needs, helping you to make lasting changes to your eating habits.
Asserting Your Right to Better Coverage
The addition of this guarantee for nutritionist-dietitian services is a step in the right direction. However, for lasting change, it is important to encourage increased coverage. Extended follow-up with a nutritionist provides better chances of changing your habits in the long term. Therefore, do not hesitate to express the need for more extensive coverage to your representatives on the PSHCP Partners' Committee.
An Opportunity to Seize
Starting from July 1, 2023, Canadian public service employees benefit from a new guarantee for registered dietitian services under the PSHCP. This modification highlights the importance of nutrition for overall health and provides a valuable tool to improve your quality of life. Whether you prefer an in-person consultation or the comfort and convenience of a virtual meeting, it is time to seize this opportunity and take control of your health through optimal nutrition.
Take Action Now
For this, we invite you to consult one of our nutritionist-dietitians at ÉquipeNutrition. Our dedicated professionals are ready to meet with you, whether it's in person with a nutritionist in Ottawa or in another Canadian city, and work with you to achieve your health goals.
Make an appointment with a nutritionist-dietitian today by contacting us directly. We look forward to accompanying you on this journey towards well-being!