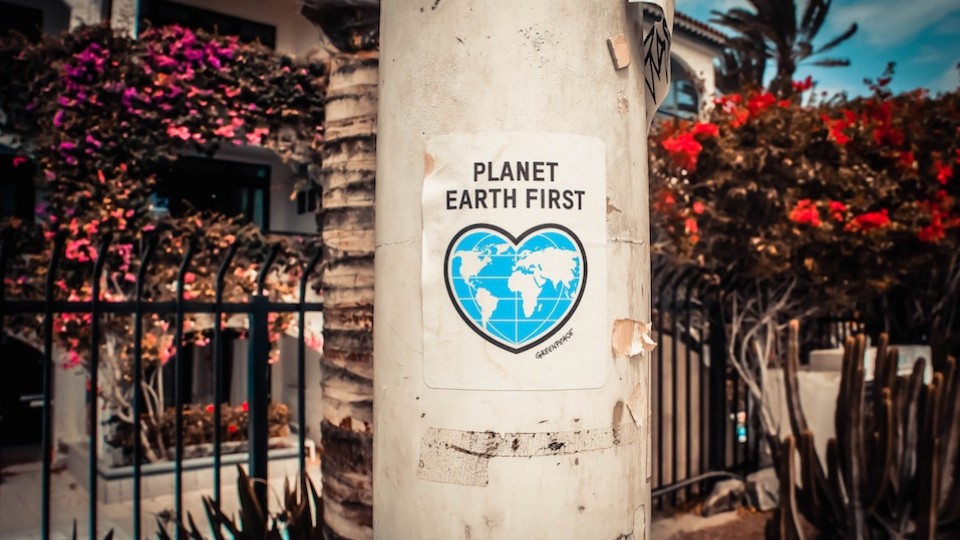 The shift towards a plastic-free life is a growing and increasingly important trend for our future. Many people say that they alone cannot change the world, so why embark on such a journey? The Earth doesn't need a few perfectly zero waste individuals, but a majority who are imperfectly zero waste. So, how can we be part of this imperfect yet much-needed world? This article will show you some simple tips and tricks to integrate into your daily life to achieve that.
1. Always Carry a Set of Utensils with You
Eating on the go or unexpectedly is often the biggest challenge for beginners in the zero waste lifestyle. Be prepared for any situation by carrying a set of utensils from home along with a cloth napkin. Imagine the amount of plastic utensils that could be saved with this simple gesture! An example of a complete set of utensils includes a wooden spoon-fork, a wooden knife, a stainless steel or bamboo straw, and a small cloth napkin, all stored in a reusable fabric bag.
2. Replace Plastic Bags with Reusable Fabric Bags
Plastic freezer bags, plastic sandwich bags, plastic bread bags, plastic vegetable bags... Replacing a product we frequently and abundantly use may seem impossible, but it's actually quite simple! Reusable fabric bags have a waterproof lining that enhances the fabric's durability and makes them easy to wash. Additionally, these sets come in various sizes, allowing you to store or carry a wide range of foods, from nuts to store-bought baguettes. You can also use these bags to purchase fresh fruits and vegetables, bakery products, and any bulk food available at stores. And if you don't have a large enough bag, a pillowcase or grocery bag will do just fine. Here's a company that offers these products.
3. Use a Reusable Coffee Cup
Single-use coffee cups are actually disposable cardboard cups with a plastic lining, ranking as the second-largest plastic polluter in Canada in 2018*. So, if you enjoy a good cup of coffee from a local coffee shop before work, consider bringing your reusable coffee cup to start the day off right for both you and the Earth.
4. Wrap Food with Reusable Beeswax Wraps Instead of Plastic Wrap
Plastic wrap, also known as cling film, is a plastic so thin that it's impossible to recycle. Moreover, it's easy to overuse when wrapping various foods. Here's an effective, natural, and easy alternative, which you can even make at home if you wish: beeswax wraps. These fabric wraps keep our food as fresh as plastic wrap, and even better because they allow food to breathe slightly and prevent it from decomposing in its own moisture. These wraps mold to the shape of any food or product with the heat of our hands. Afterward, wash them with soap and cold water before reusing. A beeswax wrap can be used up to 100 times before it can be composted!
Remember, every small change counts, and by incorporating these simple practices into our daily lives, we can contribute to reducing plastic waste and creating a more sustainable future for our planet. For more ideas, try out our zero-waste salad and zero-waste bars!