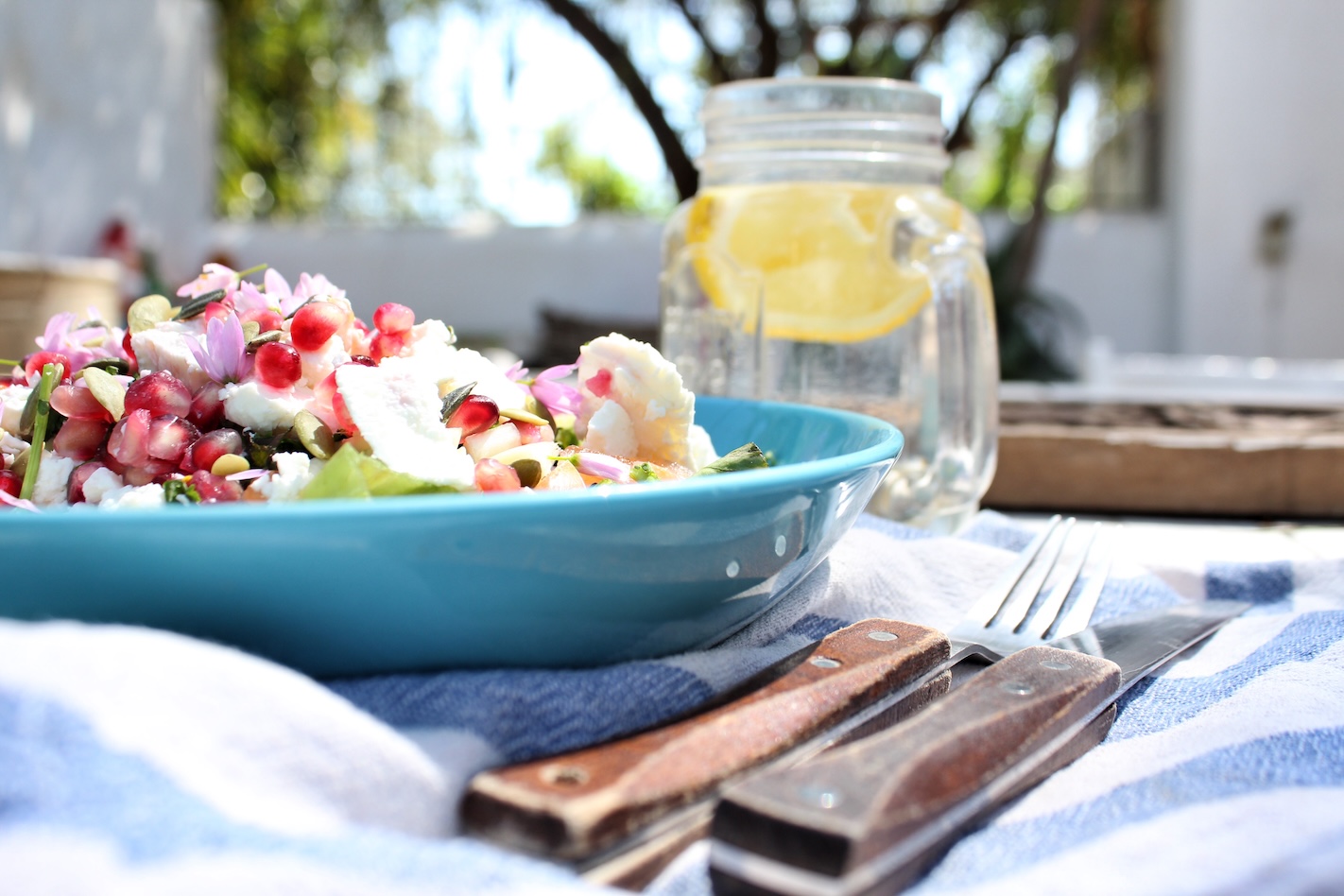 When the heatwave hits, a hot meal no longer seems as appetizing. Even worse, the thought of spending time near the stove to cook it! Here are our suggestions for delicious meals that are meant to be eaten cold. Enjoy your summer!
Meal Salads
Discover the delicious crunchy quinoa, cabbage, radish, and feta salad that will captivate you with its beautiful pink and mauve hues. Tip: If you don't have cooked quinoa on hand, you can easily buy pre-cooked quinoa in the rice aisle of your grocery store and simply omit the salt from the recommended dressing.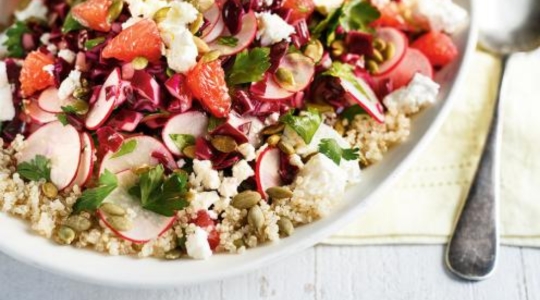 Try the flavorful spicy mock crab salad with green apple, offering a mix of crunchy textures and a quick preparation time of under 15 minutes. This salad has everything going for it.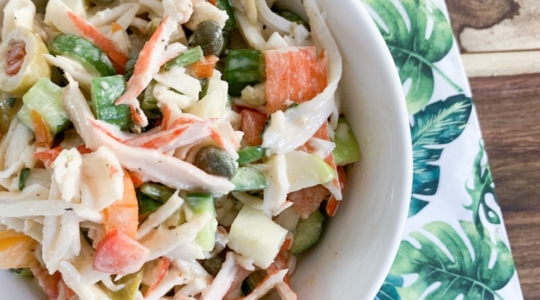 Make the most of the abundant cucumber harvest from your garden with this delicious fresh cucumber salad. Enhanced with fresh mint and dill, it offers an explosion of flavors for a light and refreshing meal.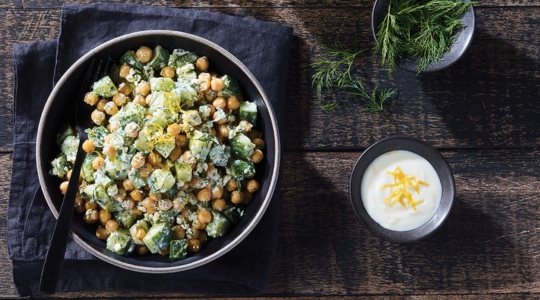 Discover this tasty green lentil, beet, and feta salad prepared with delicate Puy lentils that maintain their texture perfectly after cooking. Tip: Keep a can of green lentils on hand for a quick preparation by simply rinsing them. To save time, opt for pre-cooked and vacuum-sealed beets, perfect for cold recipes.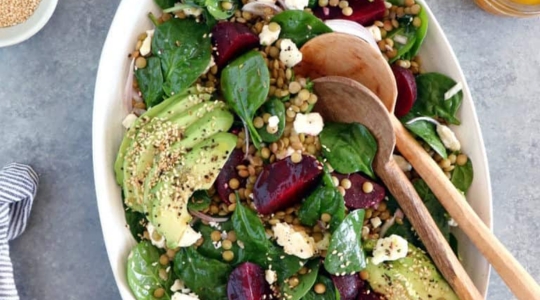 Try this delicious zucchini salad, which gives you an excellent opportunity to use your spiralizer to create zucchini noodles. If you don't have a spiralizer, you can easily find ready-to-eat zucchini noodles. Tip: To save time, thaw the edamame in the microwave instead of using the oven.
Raw Food
Discover the delicious lime-marinated white fish ceviche, a Peruvian dish perfect for hot summer periods. Use a sharp knife to precisely cut the ingredients. Serve your ceviche with corn chips, and if possible, opt for oven-baked corn chips available in some grocery stores for a healthier option.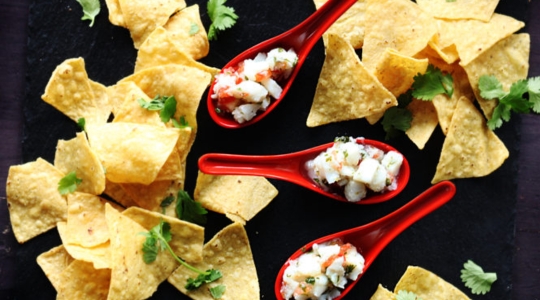 Experience three delicious variations of salmon, apple, and cucumber tartare, a delightful summer classic. Serve it with a refreshing arugula salad for a 100% no-cook combo. Enjoy these tasty variations to add a touch of freshness to your summer meals.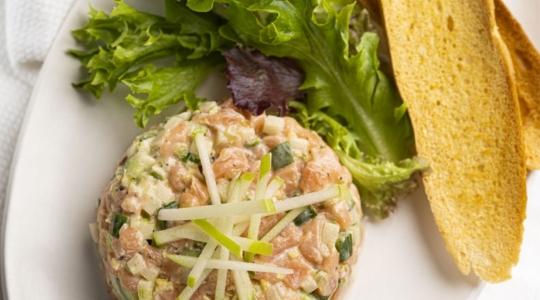 Indulge in this tasty duo salmon tartare accompanied by a delicate panko crumble for added crispiness. With its fresh flavors and elegant presentation, this dish is perfect for special occasions or impressing your guests during a refined meal. Let yourself be captivated by this gastronomic creation that will awaken your taste buds.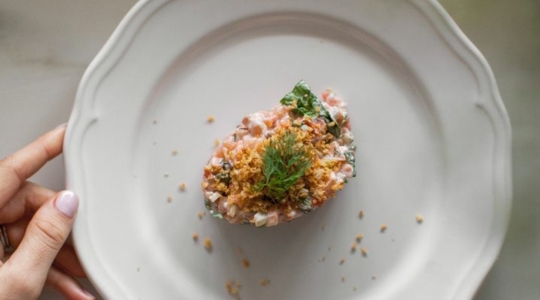 Discover the delicious dual salmon tartare, enhanced with juicy strawberries and crunchy honey-glazed nuts. This unique combination of sweet and savory flavors will tantalize your taste buds and bring a refreshing touch to your table. Prepare to be enchanted by this bold marriage of fresh and flavorful ingredients, perfect for a light and refined appetizer during your special occasions.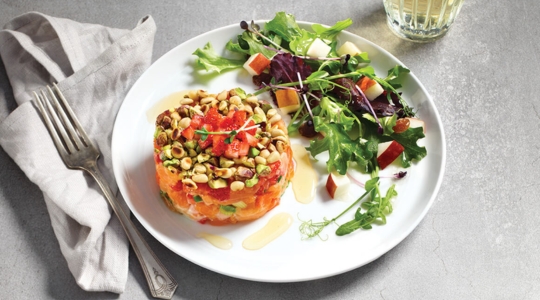 Wrap and Other Roll Delights
Try the delicious Thai-style grilled chicken sandwich, complemented by an Asian-flavored sauce that makes all the difference. To save time, opt for pre-cooked chicken strips available in the meat section of your grocery store. Let yourself be seduced by this combination of exotic flavors that will add a touch of travel to your meal.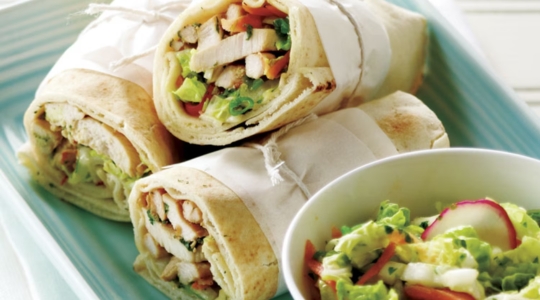 Discover a delicious version of spring rolls with smoked tofu and green apple, a light and customizable option based on your preferences. Let yourself be charmed by this unique combination of flavors. Tip: To prevent the rice paper sheets from breaking, double them up for added robustness when rolling. Enjoy these fresh and healthy spring rolls for a light and flavorful culinary experience.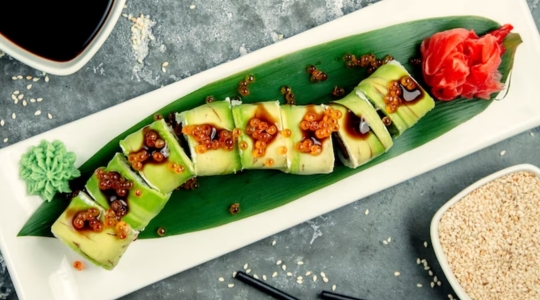 Indulge in our delicious grilled shrimp spring roll recipe, accompanied by a savory peanut sauce. This combination of flavors will surely captivate you. Delight in these fresh and light spring rolls, perfect as an appetizer or main course during your meals. Enjoy the creamy peanut sauce to add a touch of indulgence to your tastings.
For the adventurous, swap bread for a Boston lettuce leaf. You'll be surprised at what a few simple ingredients can produce!
Enjoy your meal!