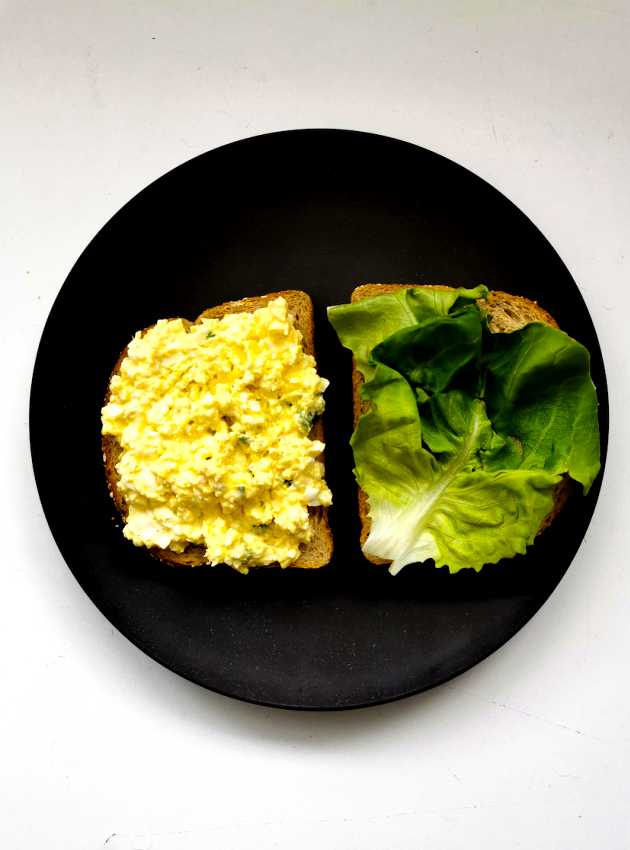 Indulge in our irresistible refreshing egg sandwich, a perfect fusion of exquisite flavors and delightful textures. Experience the nutritional balance and captivating aromas that will brighten up your meals. A healthy and delicious pleasure not to be missed!
Ingredients
For the filling
6 eggs, hard boiled, cooled
80 ml (⅓ cup) cottage cheese
30 ml (2 tbsp) mayonnaise
2 green onions, chopped (optional)
Salt and pepper
For the sandwiches
6 slices of whole grain bread
A few lettuce leaves
Note: Check this tutorial on how to cook your hard-boiled eggs to perfection.
Preparation
In a bowl, mash the eggs with a fork.
Add the other "topping" ingredients and mix well.
Spread ⅓ of the filling on a slice of bread, add a lettuce leaf and close the sandwich with a second slice of bread. Repeat for the remaining two sandwiches.
Notes
The filling can be prepared ahead of time and the sandwiches can be assembled just before serving. Can be kept for 2 days in the refrigerator and does not freeze.