These meatless tacos will be a hit with your kids and they probably won't even realize the substitution! Use the most colourful veggies you have in your refrigerator as a topping.
Encourage your kids to assemble their own tacos and you'll be pleasantly surprised to see them add different vegetables.
Portion(s)
10 tacos portions
Ingredients
15 ml (1 tablespoon) olive oil
1 medium onion, chopped
250 ml (1 cup) walnuts, roasted and crushed
250 ml (1 cup) of textured vegetable protein (PVT)
250 ml (1 cup) tomato coulis (passata)
125 ml (1/2 cup) water
5 ml (1 teaspoon) smoked paprika
Salt and pepper to taste
10 taco shells or 10 small soft whole wheat tortillas
Choice of garnish (corn kernels, lettuce, marinated jalapeño peppers, diced tomatoes, roasted bell pepper strips, etc.).
Preparation
In a frying pan, heat the oil over medium heat and brown the onion until tender.
Add the remaining ingredients (except the shells) and cook for 10 minutes, stirring occasionally or until the PVT is well rehydrated. Season with salt and pepper to taste.
When ready to serve, fill the taco shells with the preparation and garnish to taste with your favourite toppings.
NOTE: Prepare your own taco shells using whole wheat tortillas. Simply brush them with a little olive oil on both sides and place them on the back of a muffin tin. Bake for 7-10 minutes at 350°F (180°C) and you're done!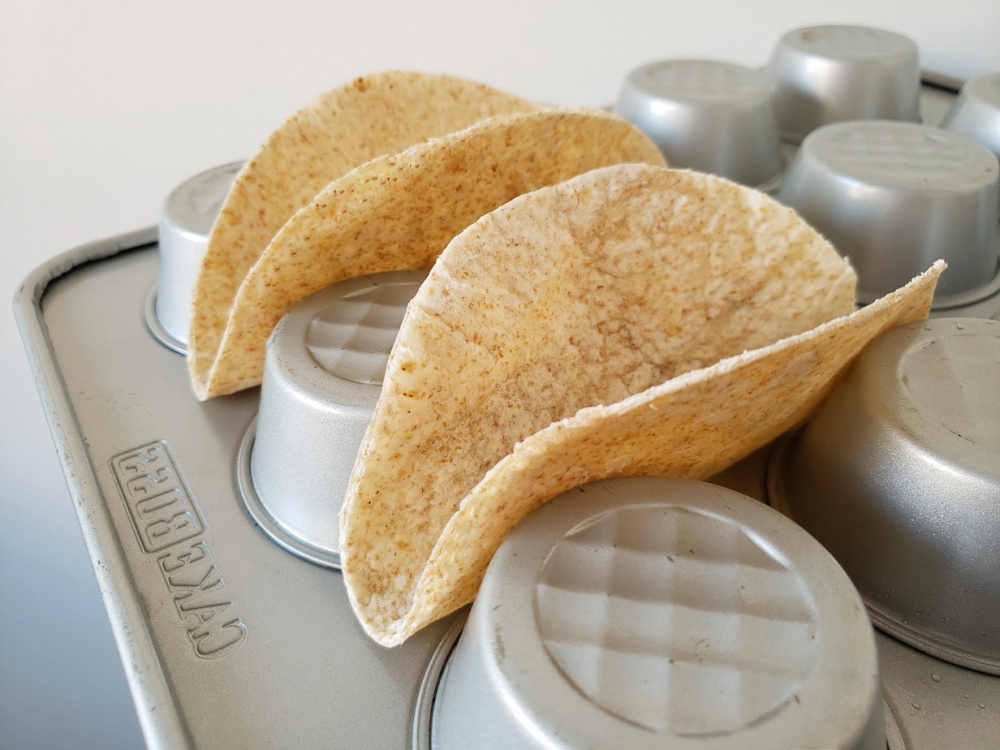 Nutritional value (per taco, without the shells):
Calories: 139 kcal
Fat: 9g
Carbohydrates: 8g
Fiber: 4g
Protein: 7g
Sodium: 50mg