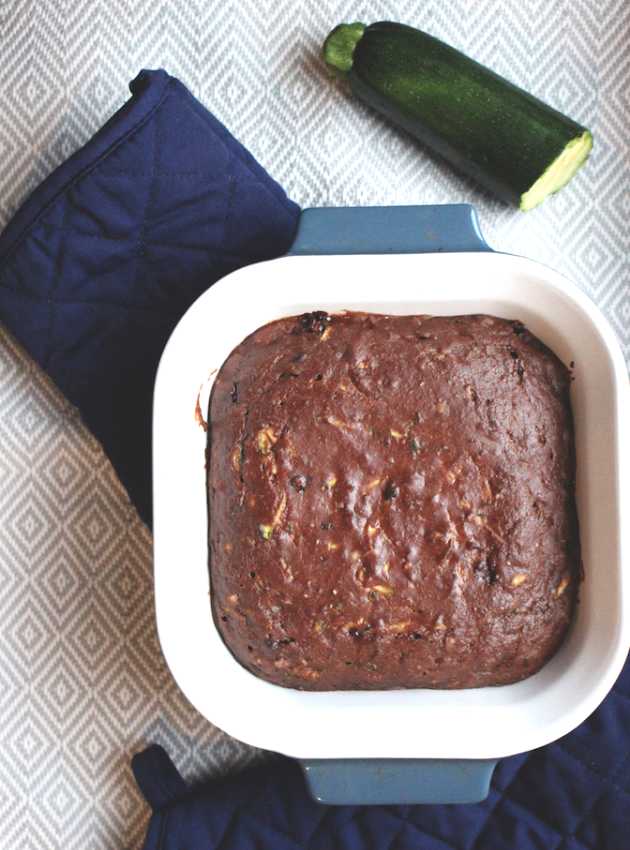 Indulge in an unforgettable chocolate experience with our oil-free zucchini brownie recipe. Discover the perfect blend of velvety chocolate and the sweetness of zucchinis, resulting in a burst of flavors that will tantalize your taste buds. Give in to the ultimate gourmet pleasure!
Ingredients
15 mL (1 tbsp.) of chia seeds
65 mL (1/4 cup) of water
250 mL (1 cup) of vanilla plant-based milk
15 mL (1 tbsp.) of lemon juice
440 mL (1 ¾ cups) of spelt flour (or all-purpose flour)
5 mL (1 tsp.) of baking powder
A pinch of salt
65 mL (1/4 cup) of cocoa powder
85 mL (1/3 cup) of maple syrup
250 mL (1 cup) of grated zucchini
65 mL (1/4 cup) of mini chocolate chips
65 mL (1/4 cup) of chopped pecans
Preparation
Preheat the oven to 375°F. Lightly grease a square 9-inch glass baking dish.
In a small bowl, combine the chia seeds and water. Stir and let it sit for a few minutes.
Pour the vanilla plant-based milk into a cup and add the lemon juice. Set aside.
In a large bowl, mix the flour, baking powder, salt, and cocoa powder.
In a medium bowl, pour the milk and lemon mixture, then add the chia seed mixture and maple syrup. Stir using a fork.
Pour the liquid mixture into the dry mixture, then add the grated zucchini, mini chocolate chips, and chopped pecans. Mix everything together before pouring it into the baking dish.
Bake for approximately 35-40 minutes or until desired doneness.