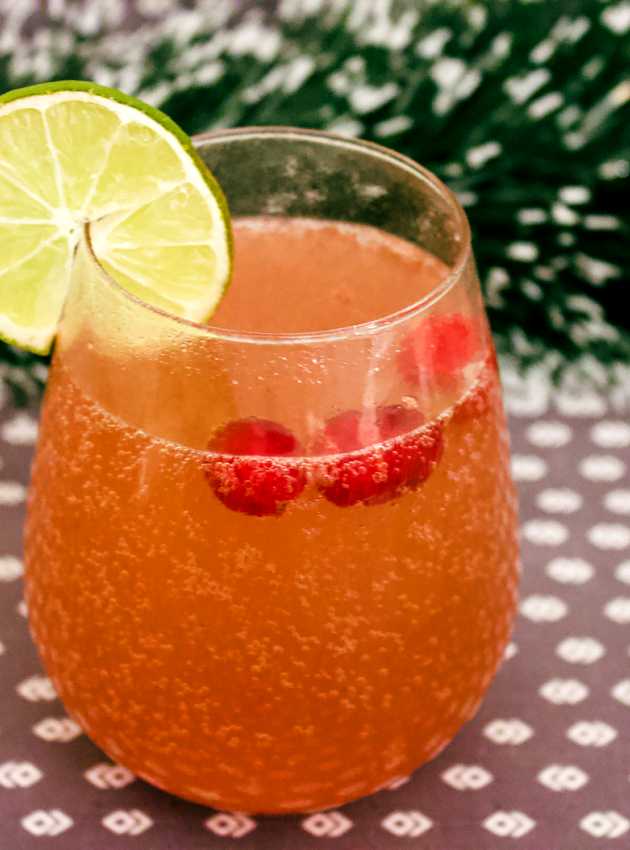 Impress your guests with just a few simple steps. This cranberry syrup is perfect for a variety of cocktails, but here's an alcohol-free version that will dazzle everyone with its astringent and tangy notes, without leaving a bitter aftertaste. This low-sugar drink will delight both young and old.
Ingredients
500 ml (2 cups) cranberries, fresh or frozen
500 ml (2 cups) water
60 ml (¼ cup) maple syrup
2 fresh limes
30 ml (2 tbsp) fresh thyme
Preparation
Wash the limes and cranberries. Squeeze the limes to collect its juice.
Add cranberries, lime juice and peels, water, maple syrup and thyme to a saucepan and bring to a boil.
Simmer the syrup for 2 hours over low heat, stirring occasionally.
Remove from heat and let it chill until room temperature, remove lime peels, then blend in a blender for 1 minute.
Using a sieve, strain to remove debris.
Set aside in the refrigerator.
When preparing mocktails, mix the syrup with sparkling water (flavour of your choice) then garnish with a slice of lime or fresh herbs, add ice and enjoy.
Conservation
Can be kept 14 days in the refrigerator.