Our Registered dietitians are determined to guide you towards achieving your health and wellness goals.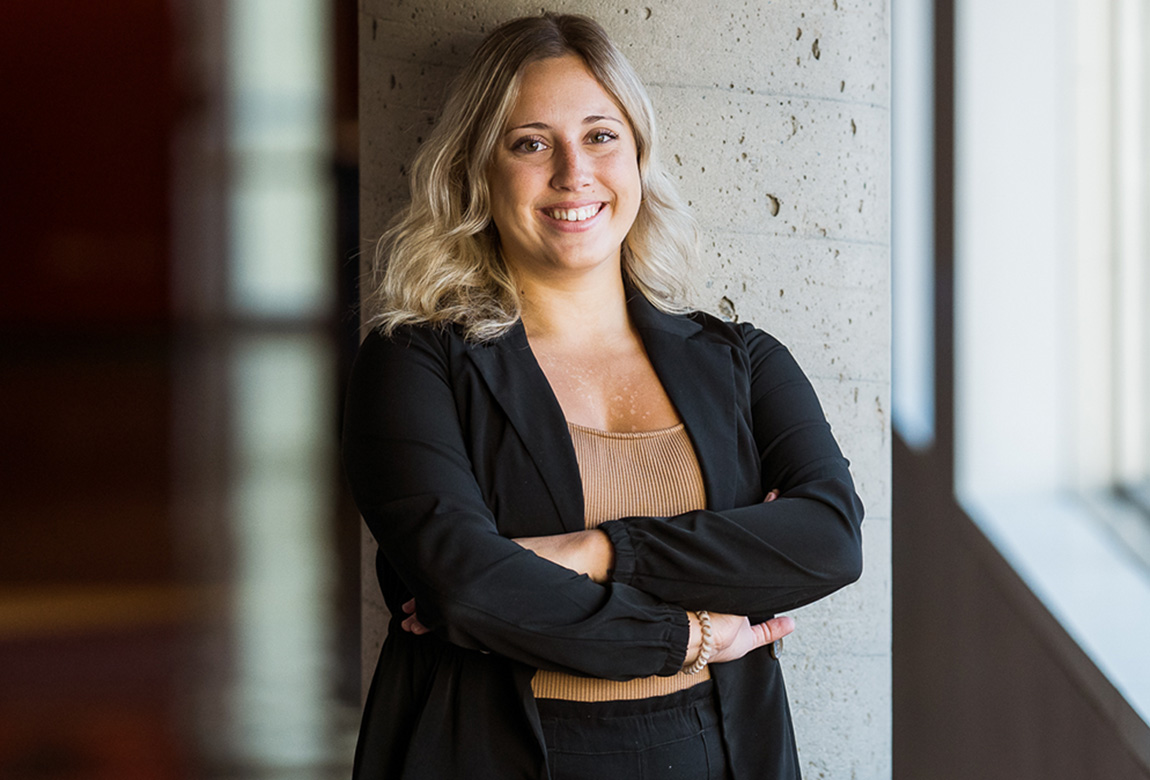 Nutritionist-Dietitian in Quebec city
Sophia is a graduate in nutrition from Laval University and member of the Ordre professionnel des diététistes nutritionnistes du Québec (ODNQ).
Passionate about cooking for as long as she can remember, food is synonymous with pleasure and sharing. All foods are welcome, none are forbidden! It is this motto that leads her to have a particular interest in intuitive eating. She wants to promote healthy habits and help you have a healthy and balanced relationship with food. She will work with you to make realistic and sustainable changes by listening to your needs.
With her dynamism and empathy, Sophia will accompany you through your process and motivate you to take up your various challenges. The importance she attaches to the helping relationship is reflected in her pursuit of a certificate in psychology. For her, establishing a relationship of trust is a priority.
Her cooking skills will allow her to give you practical tips to facilitate the preparation of your meals and save you precious time on a daily basis. In addition, she will give you creative and balanced recipe ideas based on your lifestyle and interests.