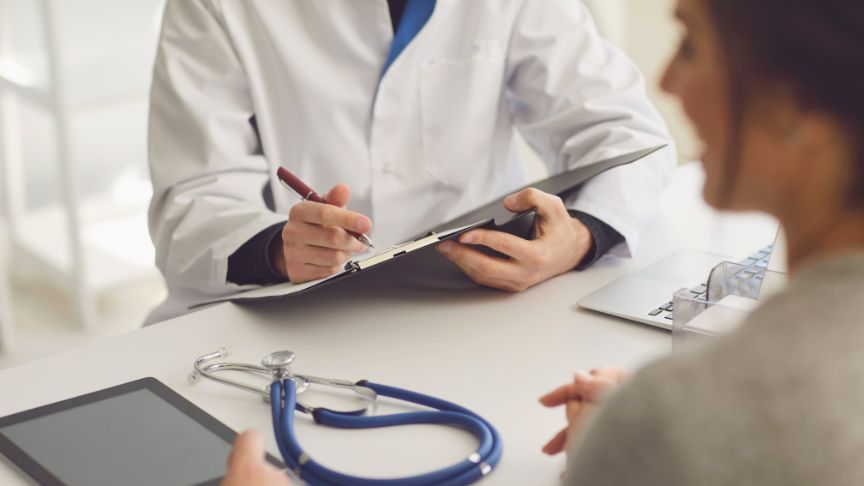 What sets Équipe Nutrition dietitians apart?
1. The Power of Teamwork | A Game Changer
With internal training and professional practice mentoring programs, we foster collaboration within the TeamNutrition network to provide a unique and high-quality service for the well-being of our patients. By working with TeamNutrition dietitians, your patient benefits from the expertise of not just one, but a team of 30 professionals. Collaborating with TeamNutrition dietitians means joining forces with a team of diverse and complementary nutrition experts.
That's nearly 30 food experts supporting your patient!
2. Effective Communication and Collaboration
TeamNutrition values multidisciplinarity, which is why we have established effective communication practices to facilitate seamless exchanges with the medical team and ensure optimal patient care. Perhaps you have already received one of our consultation summaries?
In this digital age, our fully computerized patient records platform allows for the easy sharing of concise nutrition reports with the attending physician. These reports contain all the essential information about the patient's progress and are conveniently sent via email and/or fax.
3. Smart Food Journal | A Stimulating and Accurate Tool for Patients
Does your patient know how to take a photo? Then they know how to use our app!
Our professionals are equipped with this groundbreaking tool that revolutionizes nutrition consultations. Our smart food journal captures real-time dietary habits and provides evidence-based information to optimize our dietitians' interventions.
This innovative approach includes AI-powered food recognition, making it simple and enjoyable for patients to use while generating detailed reports for professionals.
4. Patient-Centered Service | No Minimum Consultation Requirement
Each patient is unique. Our 100% flexible nutrition follow-up is tailored to the patient's needs and interests, with no minimum consultation requirement. Our vision is to provide a progressive approach focused on sustainable success and to encourage realistic goals. Additionally, patients can choose the nutrition clinic that suits them best.
5. Expertise and Professionalism | A Constantly Evolving Team of Dietitians
Service quality is our priority. That's why we offer continuous training and practice support to all our dietitians, enabling us to exceed the expectations set by the ODNQ. Advancement, learning, and knowledge sharing are integral to our values as we strive to elevate the expertise of our dietitian team to new heights.
Will you choose TeamNutrition dietitians?